8 Heroic Mothers from the Past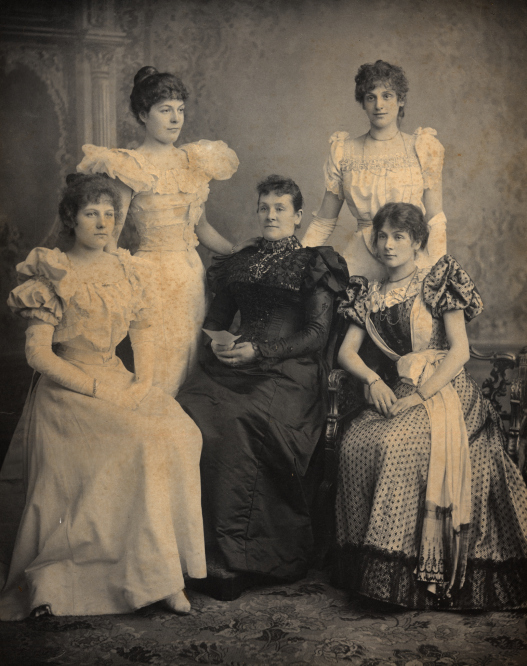 In the spirit of mother's day, we wanted to look back on moms of the past whose selfless acts made headlines. We found 15,748 articles recounting extraordinary acts of heroism and sacrifice women made for their family within the collection of British, US and world newspapers on findmypast.com, an archive covering nearly 300 years of world history. While some have tragic endings or unorthodox situations, these eight particularly astonishing stories remind us of a mother's boundless dedication.
1921: Persevered Burns and a Two-Story Fall to Save Her Entire Family
Hull Daily Mail - Monday 12 September 1921
While dashing to save her three children and husband, Mrs. Booty suffered severe burns all over her face and body. After rescuing one child she fell two stories from her burning home. In "less than a second," she jumps to her feet and runs back into the smoke and flames and safely retrieves the rest of her family.
1898: Heroic Mother Cat: "The bravest creature I have ever seen during all my years of firefighting" 
Goshen Daily Democrat April 12, 1898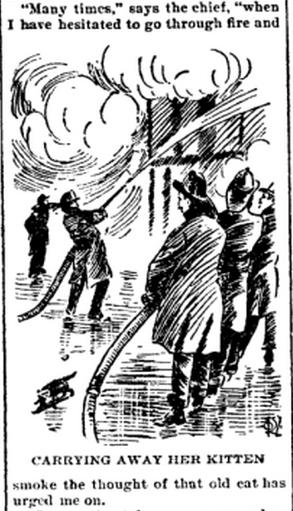 This cat earned her title of heroic mother. When a house so engulfed by flames that the teams of firemen dared not enter, onlookers were shocked to see a sprinting cat head straight into the flames. Brushing her off as a crazed animal, they all gasped to see her coming out of the blaze, fur scorched, with a kitten dangling in her mouth. Depositing the cat to safety, she sped back in the flames for many minutes and again emerged, even more scorched and ears completely burned away holding a second kitten. The crowds cheered in astonishment of her courageousness. The little family was taken to the engine house and their wounds were treated.
1931: Powers through Misfortunes to Keep Sons in School
Nottingham Evening Post - Monday 26 June 1931
To put her two sons through University and medical school, a mother started work in a laborious goldfield. Was she was dealt an unfortunate plot of land with no water. Though many thought impossible, she worked days on end to level her hillside property until it was workable. The prospectors were so impressed in her removing the land burden, they gave her permission to use a neighbor's water source but only from midnight to 6am. Not to be defeated, she took the offer and spent all her nights in the bitter cold washing gold while the rest of her camp slept.
1933: Plunges into Raging River to Rescue Daughter
Gloucestershire Echo - Wednesday 01 February 1933
Mrs. Elizabeth Smith did not hesitate to jump eight feet into the swift running water after her daughter who was thrown in by a car on an icy road. Mrs. Smith was able to get her daughter to shore but she did not survive.
1862: Stands with Sons in Combat
Hereford Times - Saturday 13 September 1862
A mother bravely joins her four sons on the battlefield in combat. One son was killed while holding their nations flag and then was replaced by his brother. Brother replaced brother to keep the flag standing. Once witnessing all four of her sons die for the cause, the heroic mother stepped in to carry on their message in the face of their killers declaring,
"She would never give up the standard until she could place it in the hands of one of her grandsons."
1931: Underfed and Overworked, a Mother Dies to Feed and Care for Husband and Six Children
Dundee Courier - Saturday 24 January 1931
With a husband wounded in war, Mrs. Hunt was left to support her family of six children. She kept the house spotless and often went without so the rest of her family could eat. All of this done without letting neighbors or friends know about her troubles. She fainted twice while scrubbing a floor before passing from a heart attack.
1788: Defended her household from attack when her husband couldn't
Derby Mercury - Thursday 30 October 1788
Her house ambushed by Indians and her husband badly injured by the initial attack, this mother stepped up to defend her family. The heroic woman kept the attackers at bay, fatally wounding any who attempted to enter her home. Shaken by her bravery, the ambushers finally retreated. Despite her husband's broken arm and leg, her family was safe.
1934: Gives Blood in Attempt to Save Son
Dundee Courier - Friday 24 August 1934
Today, blood transfusions common and considered safe. Transfusions in the 1930's were less successful and considered much more invasive and dangerous for the donor. A mother stepping up to offer blood at this time was seen as an astonishing act of bravery, enough to land a spot in the newspaper. Despite his death, she did all she could to keep him alive.