Add your favorite vacation photos to our nostalgic summer album!
Summer might be drawing to a close with Labor Day signalling an end to the holidays (and the sight of white linen) for another year, but we're not letting go just yet! We're inviting all of you to join in our celebration of summers by adding to our vacation album on the Findmypast Facebook page.
We want to see your best pictures, if possible with a short caption to explain the significance behind the snap. Old and new are equally welcome, whether they're from your recent holiday in the Hamptons (lucky you!), or your mom's dusty summer camp photos.
One Findmypast member sent in this adorable snap of her and her family jumping into the sea in Bermuda: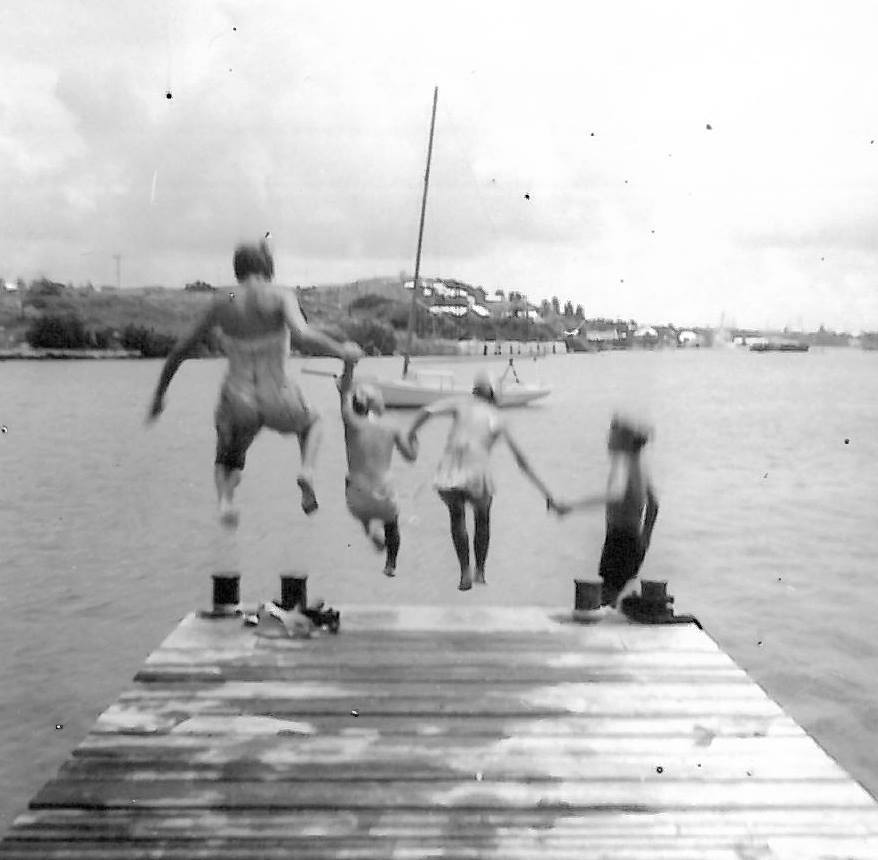 From Mary: I grew up in Bermuda and we didn't go away on holiday until I was much older. In summer everyday was swimming, jumping into sea and sailing. Taken in 1961, this is a picture of my cousin Ann, me, my sister Wendy and my brother Ian jumping off our dock.
We're offering a prize for the most interesting, creative, or poignant picture, so don't be shy! Take a trip down memory lane, and join us in this nostalgic celebration of summer.
Start exploring your ancestors' story with a trial membership