"Bond, James"… Bond: What historical records tell us about James Bonds from years past.
The fictional character 007 lights up the silver screen again this week in the new Skyfall thriller. While sipping martinis and dreaming about owning an Aston Martin, the findmypast.com team delved into real life James Bonds that fill our historical records housed on the family history website.
Here is what we found:
In the findmypast.com collection there are 7,672 records of "James Bond," but there is one particular Bond who may have a penchant for living like the famous secret agent. In Irish court petty session records, one James Bond was brought to court on several occasions for crimes in the early 1900s including unlawfully assaulting and beating the complainant.

Another James Bond took a man to court just for annoying him by "knocking on his door."
However, perhaps the biggest conclusion is that most James Bonds throughout history have lived a life far from the thrills of the handsome, fictional spy. Various records including outbound UK passenger lists and US census records listed a wide range of jobs including orchid grower, photographer, pattern maker and clerk. Or perhaps these jobs are only an elaborate cover for more exciting work…?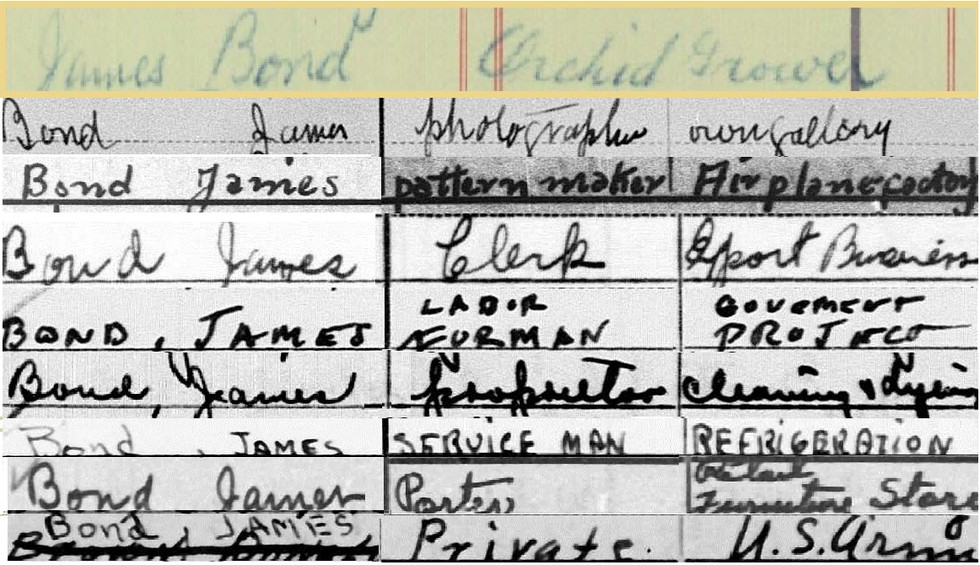 The 1920 US census holds a record for an "Agent Bond," which according to the books is the same year the spy was born.

Beloved Q, the gadget maker extraordinaire, can be found in the records too. "Q Branch," fittingly a chemist, can be seen traveling solo to South Africa in 1927 in a manifest from outbound UK passenger lists.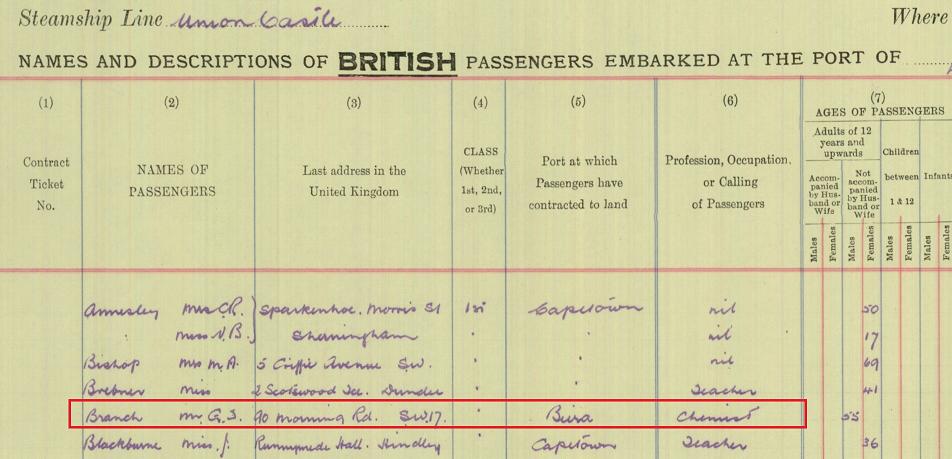 It is not only the good guys who are found in records. "Golde Finger" shows up in the 1920 US census (the same census as the above Agent Bond, interestingly), but we don't see any malevolent tendencies in her records, as a wife and mother of two.

Have you found any other interesting occurrences of James Bond in findmypast.com records? Let us know in the comments below.