Born in the 1930s, Butlin's Holiday Camps
Some-time in the 1920s, a young entrepreneur was enjoying a stay at a bed and breakfast in Barry Island, Wales. As was normal for the time, upon leaving the bed and breakfast for in the morning, aforementioned young entrepreneur was locked out by the owner of the establishment for the remainder of the day, only being allowed back in when the proprietor would open the door.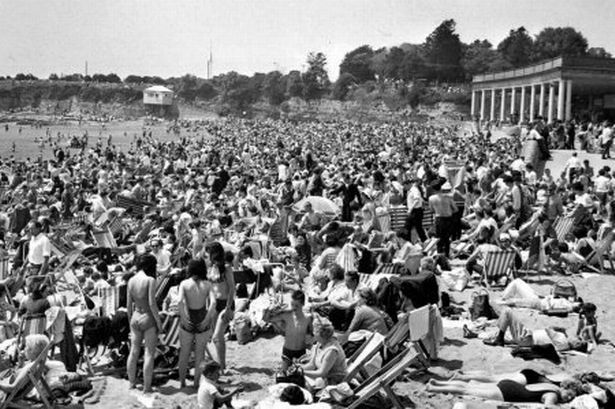 Barry Island remained popular nonetheless
Disappointed by this treatment, the young entrepreneur decided to create a holiday destination that would impose no such restrictions on residents. Where entertainment would be provided at no additional cost. Where their true intent was all for their customers' delight.
That young entrepreneur was William Heygate Edmund Colborne Butlin. The holiday utopia he had envisaged would be a mainstay of the British seaside for generations.
Start building your own family tree
Butlin worked his way up from working at a travelling fair to owning a travelling fair. Through hard graft he opened a permanent fairground in Skegness in 1927. He became the first person to import Dodgems into Britain, his site even included a zoo.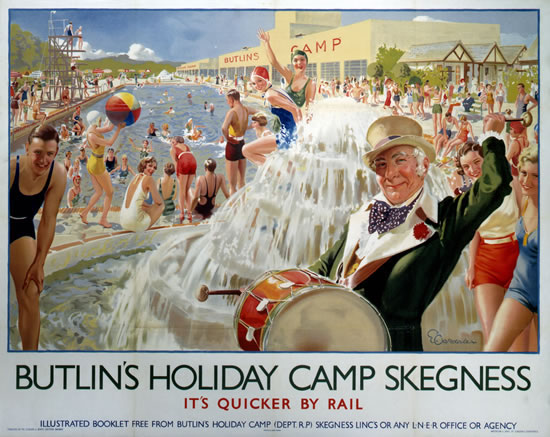 He opened his first Butlin's Holiday Camp in 1936, close to Skegness. On the opening night, an engineer was asked to break the ice with paying guests, who loved the atmosphere that was created. Thus, an institution of British entertainment was born; the Butlin's Redcoat, who have counted in their number Des O'Connor, Jimmy Tarbuck, Ted Rogers, Sir Cliff Richard and Rod Hull.
Butlin opened camps in Clacton-on-Sea and Dovercourt in quick succession. In 1938, Dovercourt was seized by the government to house the children who came to England as part of the Kindertransport, a precedent that would see Clacton and Skegness seized for training camps for troops. The government needed more camps, and Butlin built them on the basis they'd be his after the war's end.
After the war came to a close, Butlin's voracious appetite for expansion continued. He opened camps in Ayr, Saltdean, Blackpool, Cliftonville and even Grand Bahama. These camps were followed by new openings in Bognor Regis, Minehead and the very place that created this holiday behemoth, Barry Island.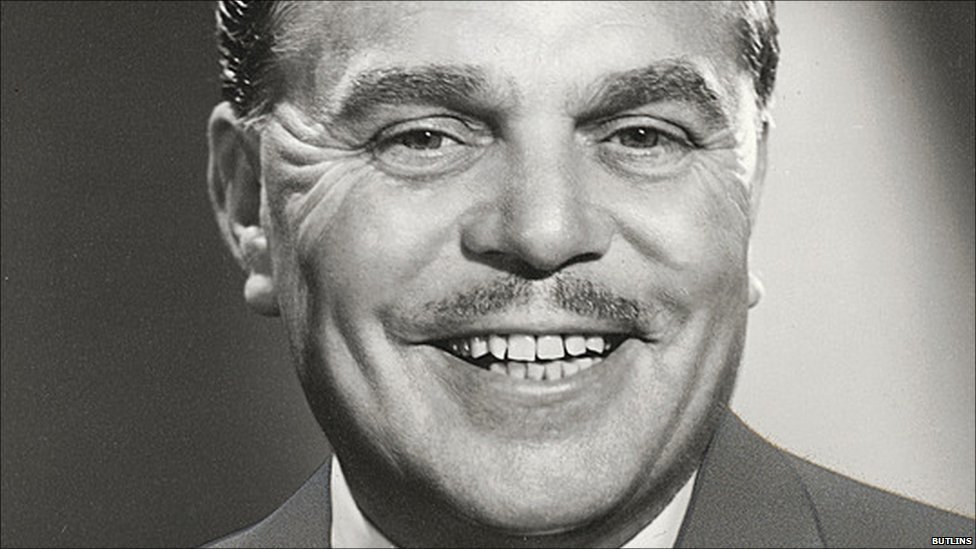 Butlin's Holiday Camps became an icon of British holidaymaking. Cheap air flight and affordable foreign package deals would eventually put paid to Butlin's dream, but for over a generation he was king of the sandcastle.