British in India Success Story: A Bengal soldier before the Indian Mutiny
Until the mid-nineteenth century, the East India Company maintained significant armies on the subcontinent. The vast majority of the troops were native sepoys – local soldiers, thousands of whom joined the East India Company's British troops. Their numbers were also reinforced by regiments of the regular British army, who were referred to as 'Royal regiments.'
 The Company divided India into three presidencies for administrative purposes: Bombay, Madras and Bengal. All three presidencies and their respective armies belonged to the Company until the Indian Mutiny of 1858, after which the British government took over.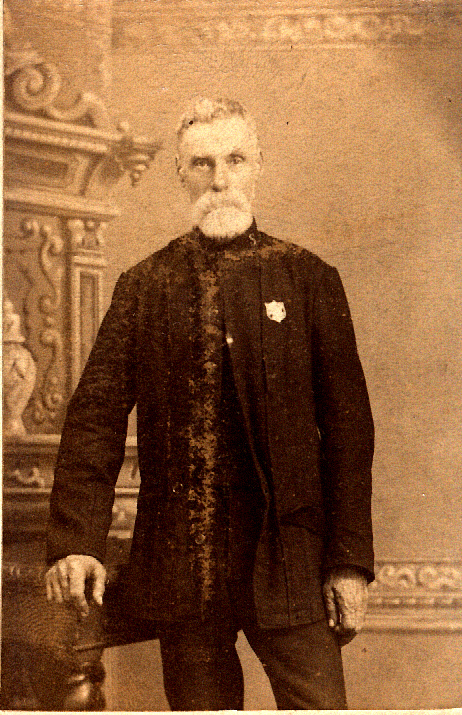 Samuel William Franklin
Following the release of the British in India records, findmypast's Paul Nixon discovered a hitherto unknown great great great grandfather, who served in the army in Bengal in the first half of the nineteenth century.
Here is his story:
"I knew prior to the release of the India Office collection that my great great grandmother Sarah Nelson had been born in Meerut (northern India) in 1842. I wasn't able to find anything more.  I knew nothing of her parents or whether she had siblings, and my previous research had hit dead ends.
The India Office Collection opened up all sorts of avenues which I'd never been able to explore before. I discovered Sarah's father, my great great great grandfather John Nelson. John was born in Norfolk around 1806, the year after another Norfolk-born Nelson won his victory at Trafalgar.
John was a career soldier with the 9th Regiment of Foot (later the Norfolk Regiment). Being a career soldier meant signing up with the army full time rather than the militia. At the time he signed up he probably joined for life. He seems to have served in the Bengal Presidency as a private soldier with the 1st Battalion.
John married his wife, whose maiden name was Margaret Findlay, in Meerut (northern India), which was where they had their children, including my great great grandmother Sarah. I also found two siblings for Sarah - Mary Ann and Robert, born in 1845 and 1841 respectively. Robert died in infancy, according to the records.
Curious to find out more? Start exploring the British in India records here
Army life was hard, and the graveyards of Colonial India are full of British soldiers, their wives and offspring. Married quarters was often simply a separate section of the main barracks separated by a curtain and the army wives were pretty much skivvies for the army – though dhobis (engaged by the regiment) would have done the manual chores.
John died in 1846, still in India, and was buried in Agra. I do not know what happened to Margaret Nelson after that.  It was quite normal for widows to re-marry, especially if there were children to be looked after, but I haven't yet looked into whether she did or not.
I have however learned that having had a father who was a career soldier, Sarah Nelson went on to marry another career soldier, Samuel William Franklin, in 1861 on the island of Corfu. Samuel, another Norfolk man born in 1833, was a senior NCO with the 2nd regiment of Foot (which later became the Queen's Royal West Surrey Regiment).  Their son also followed him into the army.
By a strange quirk of fate I also got married in India in 166 years later, and also have three children, all born in India."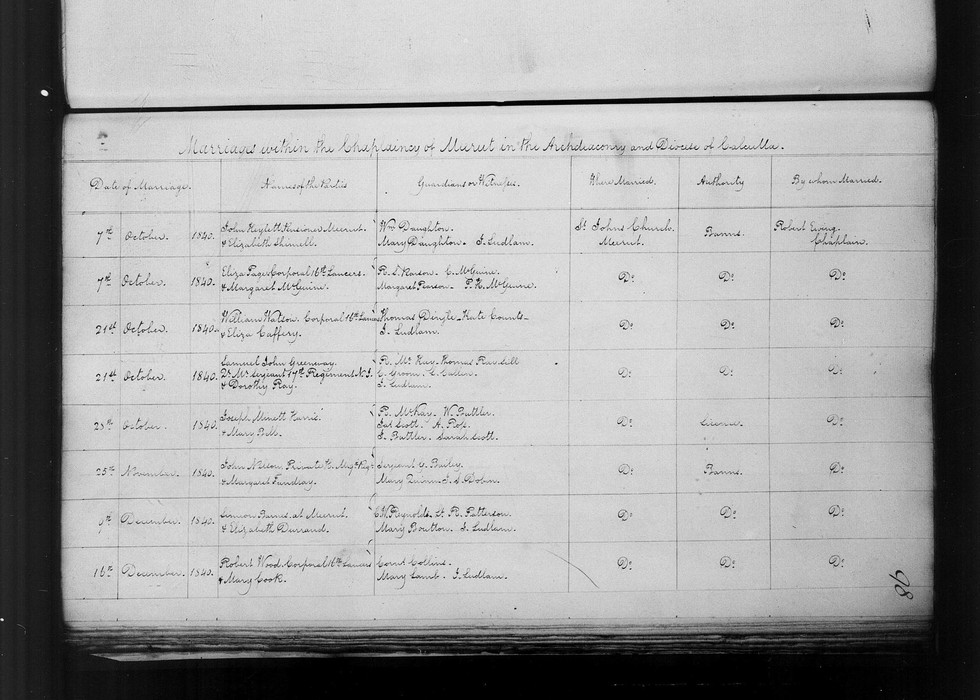 John Nelson and Margaret Findlay's marriage record