Trace your transatlantic ancestors this week
As we celebrate the birth of our nation in the week ahead, we're proud to announce that we'll be granting 8 days of free access to over a billion of our records.
Whether your ancestors walked through the hallowed halls of Ellis Island or arrived in another one of America's great ports, our vast collection of records and resources will help you discover your family's path to red, white and blue.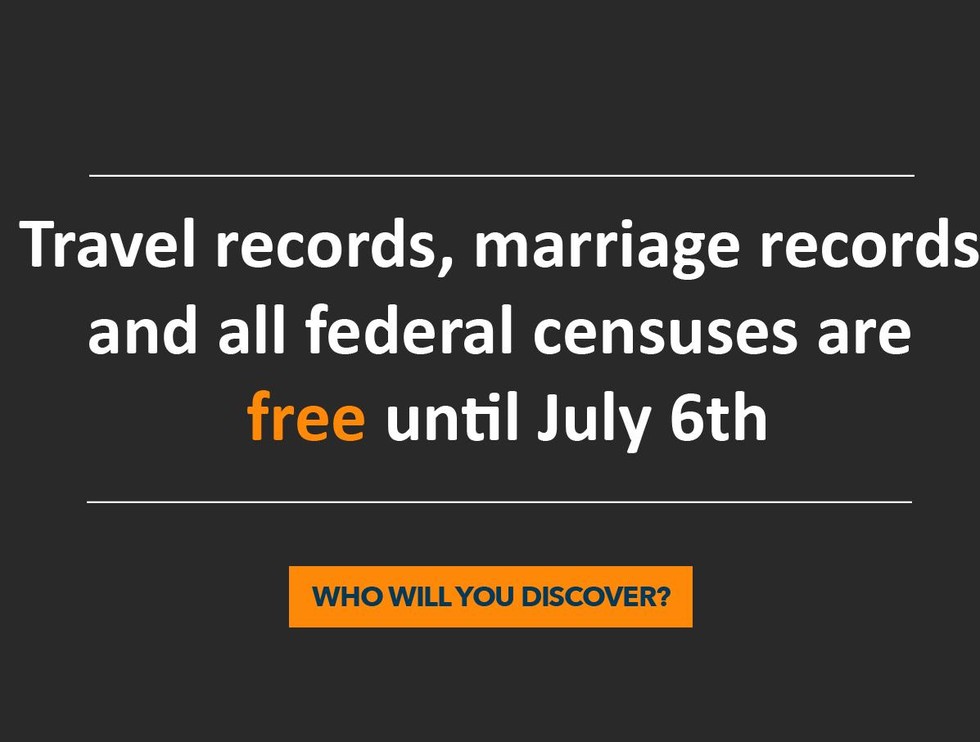 Our free offerings this week include two recently released record sets that will prove incredibly useful to those looking to explore their family's American roots.

Over 2 million US Passport Applications & Indexes, and over 7 million US Naturalization Petitions have just been released.
This is the initial phase of two brand new collections that will allow family historians to learn more about the first members of their family to become US citizens.

List of free records

Our free records this week include:
Over 109 million US passenger list records
Over 116 million US marriage records
Over 690 million US & Canada census records
Over 265 million UK & Irish census records
Over 10 million new and existing Naturalization records
Over 1.7 million brand new US Passport applications
Passenger Lists Leaving UK 1890-1960
Over 827,000 convict transportation records
Resources to help
Whether you're new to genealogy or are a seasoned veteran, everyone can benefit from some expert tips. Here are some how-to guides you will find very helpful: