Crime, Prison and Punishment Records
Crime, Prison and Punishment records not only provide you with a unique opportunity to discover any "black sheep" in your family, they also show the evolution of the criminal justice system in the nineteenth century as the country dealt with the impact of industrialisation, urbanisation and population growth.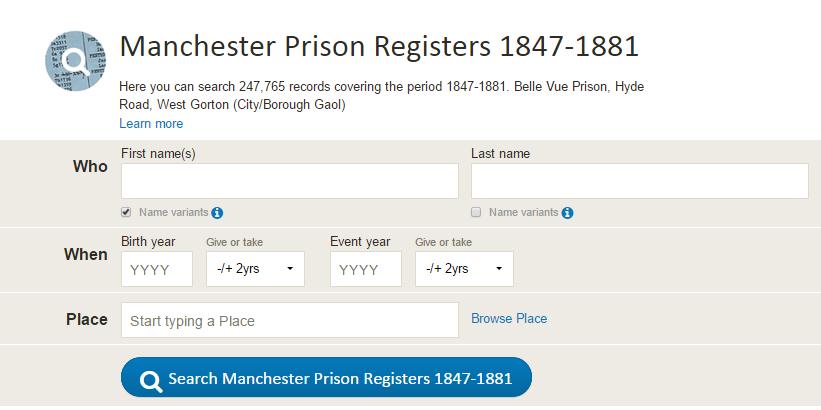 Records of law and order record the intimate details of hundreds of thousands of people's lives. These include:
Judges' recommendations for or against pardons.
Petitions through which criminals and their families could offer mitigating circumstances and grounds for mercy.
Calendars detailing the nature of a prisoner's crime, their victims, witnesses and sentencing.
Later records contain licences detailing everything from previous convictions to the state of a prisoner's health.
As well as the Georgian highway robber, the Victorian murderer and the Edwardian thief, the courts often dealt with the rural poacher, the unemployed petty food thief or the early trade unionist or Chartist. The records are a fascinating source for family, local and social historians.
Many registers contain mugshots of habitual 'drunks', which feature incredible descriptions of criminals' appearances, demeanour and identifying marks. These give you the chance to learn specific details, and even see the faces of your ancestors.
The information in the records comes from a variety of Government departments, including the Home Office, Prison Commission, Metropolitan Police, Central Criminal Court (also known as the Old Bailey) and the Admiralty.