Crime, Prisons, And Punishment Month Is Adjourned! What's Your Verdict?
We've finally come to the end of Crime, Prisons and Punishment Month. It's been quite the tour of the Victorian underworld, and we hope that you've become a successful detective and managed to track down a few of your nefarious ancestors! Just as a reminder, here's a quick breakdown of a few highlights from the last few weeks:
1.9 million new crime records
We released 1.9 million new historic crime records for you to explore and discover your criminal ancestors. A few key collections included:
… in addition to prison hulk registers, criminal entry books, and much more besides!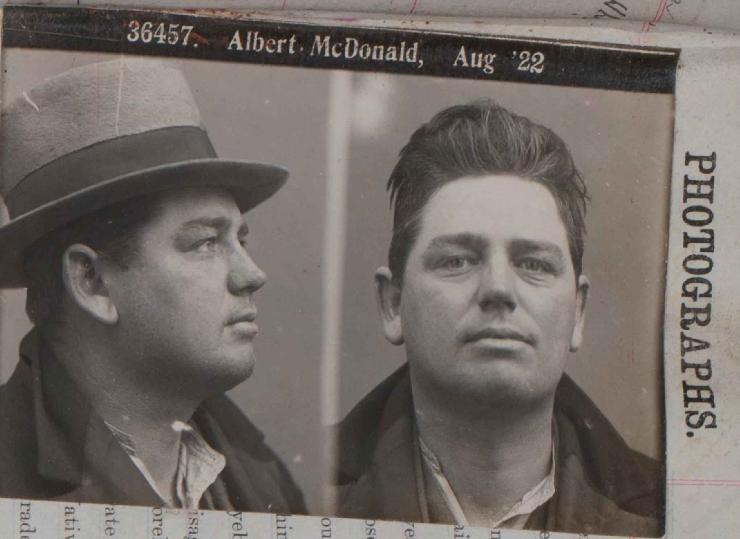 New video guides and help content on finding your criminal ancestors
For those of you just beginning to get to grips with our crime records, we made a couple of handy video guides with the help of our resident expert in all things unlawful, Abigail Rieley.
We also created this blog to help you find your criminal ancestors in historic newspapers.
Are YOU a criminal (records) mastermind? Find out with our quizzes!
If you've been doing lots of research over the last few weeks, you're hopefully feeling pretty familiar with the Victorian justice system, so this might be a good time to attempt (or re-attempt!) our Be The Judge quiz. Alternatively, if your sympathies lie with the canny denizens of dodgy East London, you can test how seamlessly you'd have fitted in among them with our Cockney rhyming slang quiz.
...And so much more
We've also made some incredible discoveries of our own, including that of 24 criminal ancestors in one member of the team's tree! For more incredible findings and bizarre historical tales, visit our blog.
We hope you've enjoyed our Crime, Prisons and Punishment Month as much as we have. With so many new records available, the exploration into your family's criminal history is only just beginning!
Let us know what you found!
As always, we'd love to hear about any discoveries you've made in these collections, whether it's the crucial cherry on top of lots of pre-existing research, or a brand new piece of family history treasure. So please, if you have any fascinating stories to share, email us at testimonials@findmypast.com, or get in touch on our Facebook page!