The Derbyshire Collection
Could your family tree have roots in the English County of Derbyshire? If so, then Findmypast is the place to find out. Our Derbyshire collection is both varied and vast; consisting of over 5.4 million assorted records from across the country including parish baptisms, marriages & burials, civil registration indexes, hospital records, workhouse records, orphanage registers and more.
Derbyshire specific records currently available to search on Findmypast include;
Thanks to the recent addition of more than 1.4 million records from the neighboring county of Nottinghamshire (yet another jigsaw piece added to our county map of England), our UK parish record collection now covers a vast swathe of the North West, North East and Midlands.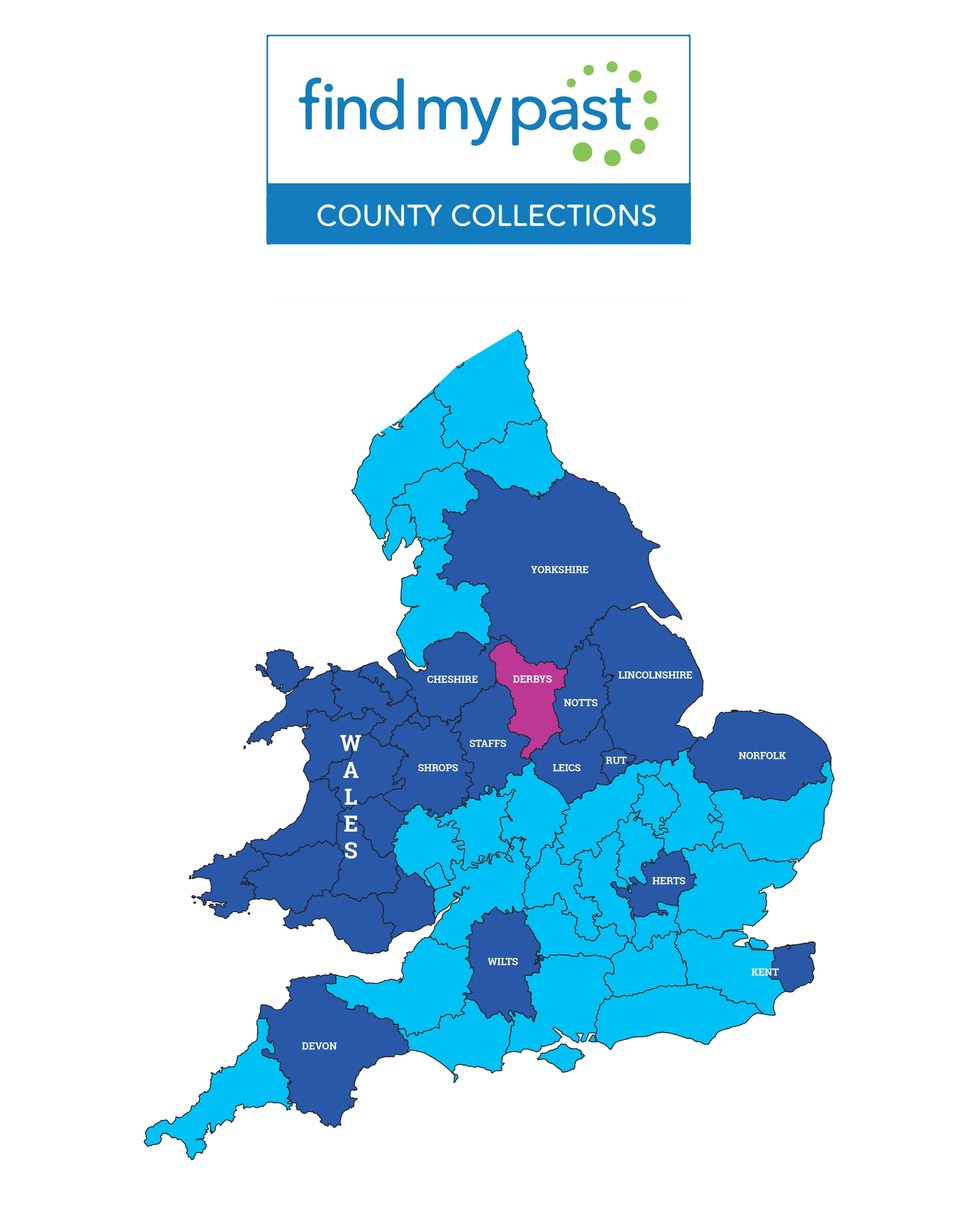 And don't forget that new county collections are still to come. Our "Six Counties in Six Months" initiative stated back in February 2017 with the release of over five million Wiltshire records (our recent Nottinghamshire release marked phase two) and Berkshire, Buckinghamshire, Somerset and Warwickshire are still to come!