Did your Irish ancestors emigrate to America? Search our new US Passenger Lists
Celebrate St. Patrick's Day and discover your Irish roots by searching for ancestors who journeyed from Ireland to the United States at the height of the Great Irish Famine in our new US Passenger Lists.
In October 1845 about three-quarters of Ireland's potato crop was ruined by a serious blight. Over four million people depended on the crop as their main food source, making this a disaster on an unprecedented scale. By 1851 Census Commissioners estimated that nearly a million people had died as a result of the ensuing famine.
Millions fled the country with the United Sates proving to be the most popular destination. By the end of 1854 nearly two million people, about a quarter of the country's population, had immigrated to the United States in ten years.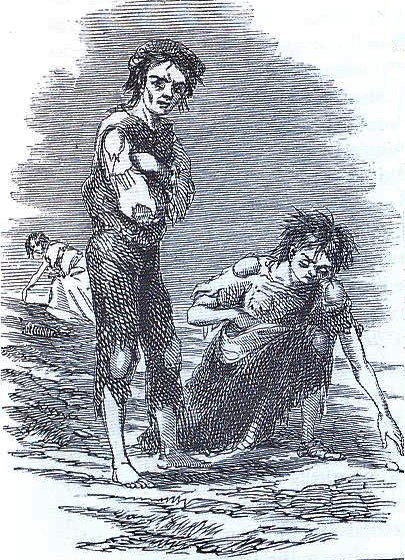 Skibereen by James Mahony - 1847
The 1850 US census showed that there were 961,719 Irish born people now living in America, mainly centred around New York, Pennsylvania, Massachusetts, Illinois, Ohio and New Jersey. The Irish Emigrant Society tried to persuade immigrants to move to the interior but the majority of immigrants were so poor they were forced to settle close to their port of arrival.
Irish immigrants helped build American rail roads and cities. They cooked meals and cleaned in American houses and even fought in American wars. During the Civil War general an estimated 170,000 Irish born men fought for the Union army, while around 40,000 fought for the Confederacy.
Eventually the large number of immigrants in major cities such as New York, Chicago and Boston meant that Irish voters were able to vote Irish politicians into power and conditions began to improve. Many Irish Settlers became incredibly successful and very powerful. County Armagh-born David Sinton settled in Pittsburgh before becoming a powerful industrialist, pig iron trader and one of the America richest men. He even funded the presidential campaign of his brother in law William Howard Taft, the 27th president of the United Sates.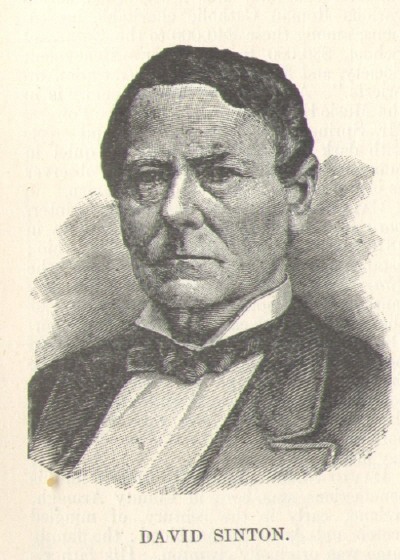 David Sinton
Many politicians and U.S. presidents can trace their own Irish ancestry, and some are directly descended from Irish famine immigrants. Ronald Reagan, John F. Kennedy, Barack Obama, and Vice President Joe Biden can all boast Irish great-grandparents and great-great-grandparents found within our passenger lists. Other notable Americans can link their past to the Emerald Isle. Catherine McCarty, the mother of notorious outlaw Billy the Kid (or Henry McCartney), escaped the Great Irish Famine to settle in America as did Pierce and Catherine O'Keeffe, the paternal grandparents of artist Georgia O'Keeffe.
During the period 1820 and 1920 over 4,400,000 people emigrated from Ireland to the United States. In 1840 Ireland had been the most densely populated country in Europe. By the 20th century it was one of the least.
Honour Saint Patrick by searching for your Irish Immigrant ancestors today. Our extensive US passenger lists cover the following ports of arrival:
Boston Passenger Lists 1846-1851 – Details of an estimated 90,264 people

New Orleans Passenger Lists 1846-1851– Details of an estimated 71,506 people

Baltimore Passenger Lists 1846-1851 – Details of an estimated 187 people

Philadelphia Passenger Lists 1846-1851 – Details of an estimated 47,542

New York Passenger Lists 1849-1890 – Details of an estimated 2 million people
You can find US immigrants from all over the world, including a number of famous figures. Notable finds include Rudyard Kipling, Charlie Chaplin, Stan Laurel, Woodrow Wilson, Harry Houdini, Teddy Roosevelt, Herbert Hoover, Bela Lugosi, Albert Einstein and F Scott Fitzgerald.