Do Harry and Meghan Live Up To Their Names?
Thanks to our "You Called Me What?!" name analysis, we decided to see if Prince Harry and Meghan Markle are indeed a match made in heaven. Using data sourced by Findmypast from the civil registration records held by the GRO for England and Wales from 1837-2006, this name analysis will help you discover what your name says about you and how you stack up against those who share it.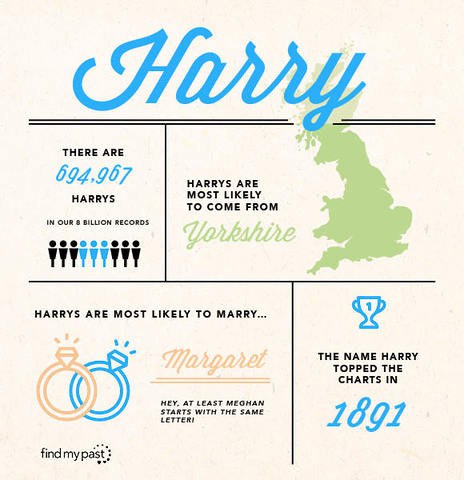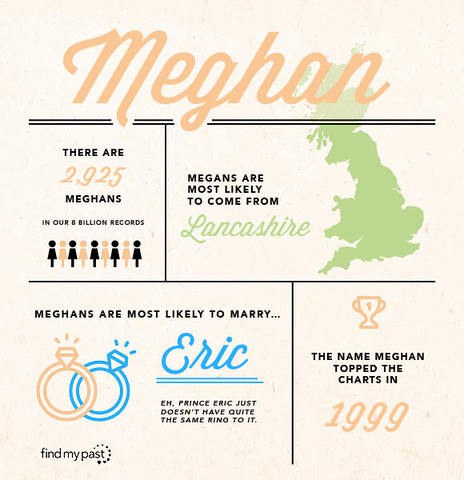 Find out what's in your name!