Family history is fun! A word from our happy users on starting your journey
Once you've been bitten by the family history bug, there's no turning back. While it can seem a little daunting to know where to start, there's nothing more satisfying than breaking through a brick wall and unraveling some of the mysteries in your family's past. And as this delighted detective showed, when you do, it can totally make your day...
For a chance to be featured on our blog, tweet us at @findmypastus, or even better, email us your amazing discoveries at testimonials@findmypast.com. Happy hunting!
https://www.findmypast.com/pay/freetrial">Start exploring your ancestors' story with a trial membership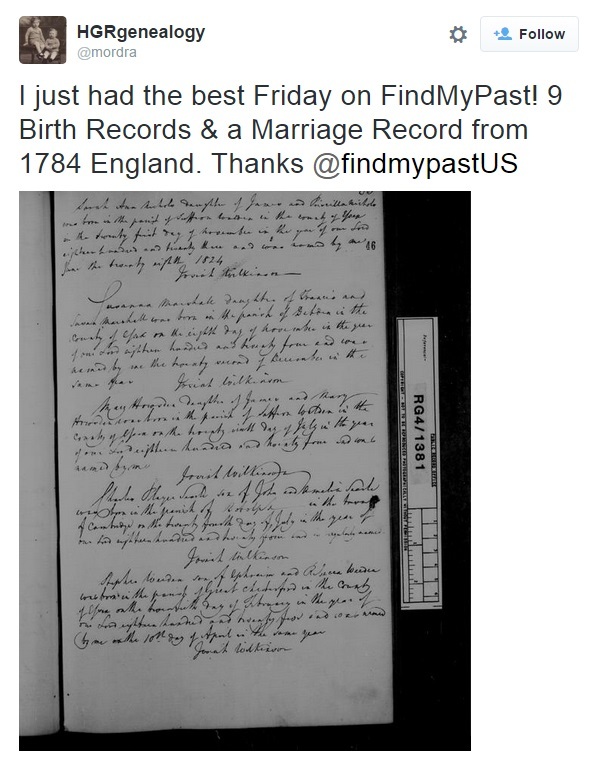 (.... we agree!)