Famous faces in the 1939 Register
Searching for your address on
the 1939 Register
is a fantastic way to find out more about who lived in your house before you. Who knows, you could even discover that a famous name was once under your roof!
Start exploring your ancestors' story with a trial membership
Here are some of our favorite finds...
The King and Queen, Buckingham Palace
Even royalty were included in the Register. Here the King and Queen head the list at Buckingham Palace, followed by various secretaries and servants.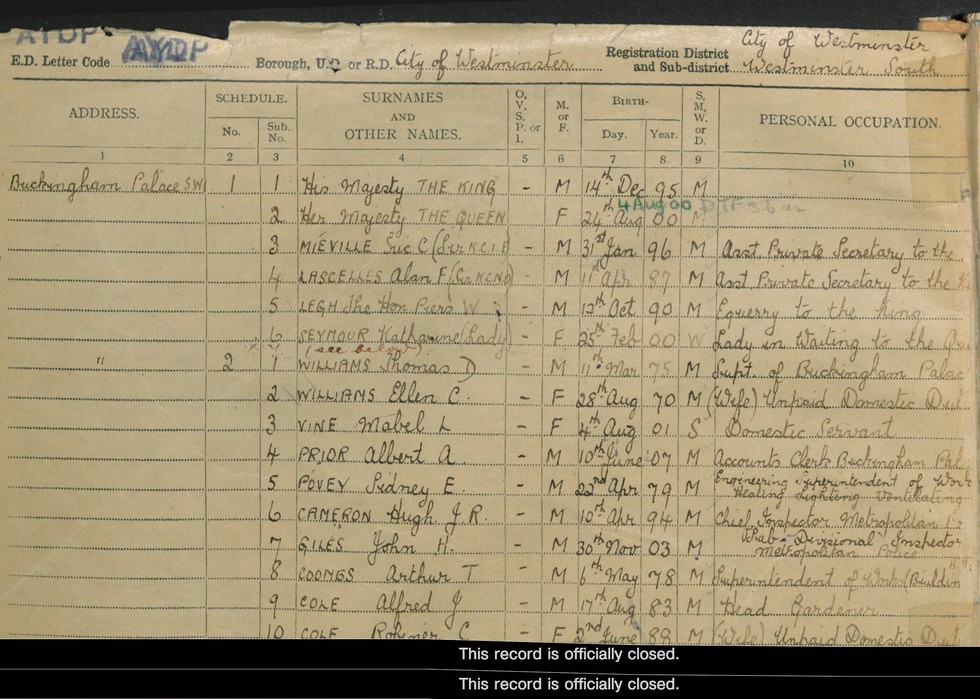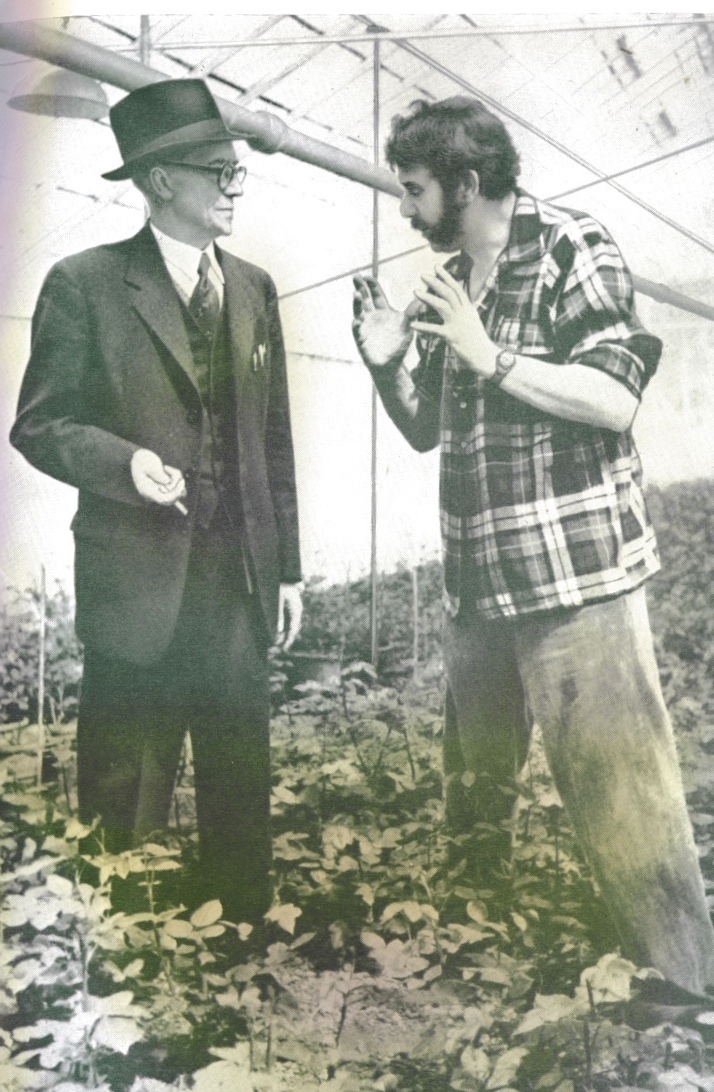 Alfred Cole, left, Head Gardener at Buckingham Palace
Kate Middleton's great grandfather, 12 Park Avenue, Leeds

The Duchess of Cambridge's paternal great grandfather makes an appearance in the records, his occupation reads: "Woollen Manufacturer".

H.G. Wells, 13 Hanover Terrace, London
Best known as the author of The Invisible Man and, quite fittingly, The War of the Worlds, Herbert G. Wells is described as a "Man of Letters".

Enid Blyton, Green Hedges Penn Road, Beaconsfield
Enid Mary Blyton, one of the most famous children's authors of all time, appears in the Register with her family under a pen name, Enid M Waters.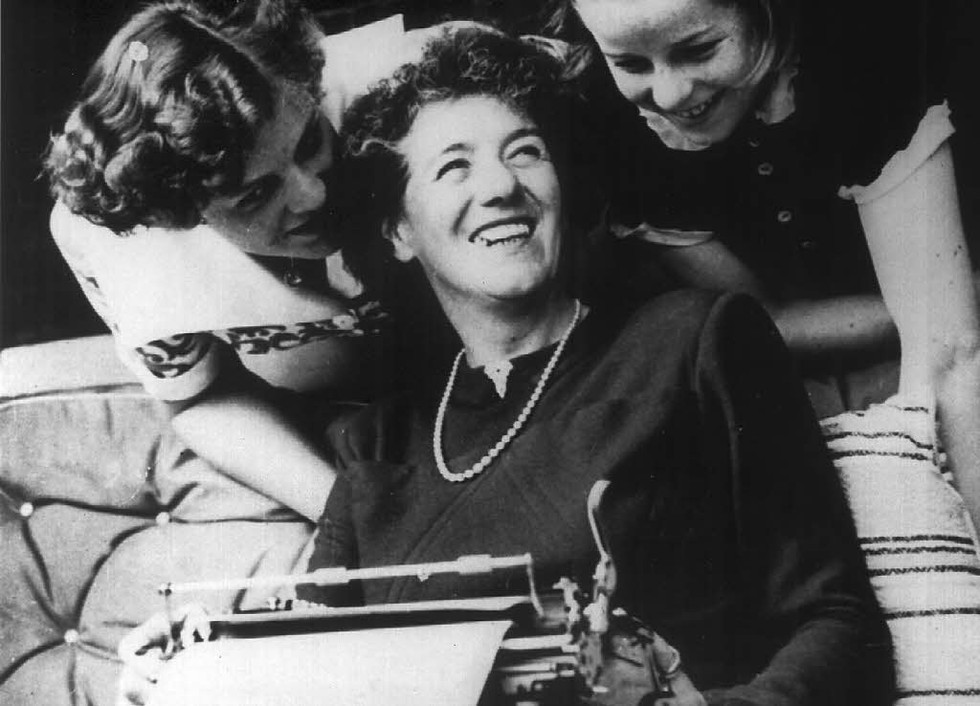 Enid Blyton
David Beckham's great grandparents, 20 Willingdon Road, Wood Green, Middlesex

David's great grandfather Edward Charles Beckham served as a Royal Navy Seaman.
The Royal Navy records
describe Edward as having fair hair, blue eyes and a fresh complexion. He was 5 foot and 3 3/4 inches tall.

Virginia Woolf, Monks House, Rodmell, Chailey
Author and journalist Virginia Woolf is listed in the Register with her husband, Leonard, two years before she committed suicide. There is also a lodger, Karin Judith Henderson (nee Stephen), the daughter of Karin and Adrian Stephen, two well known psychoanalysts and members of the Bloomsbury Group, who often stayed with the Woolfs.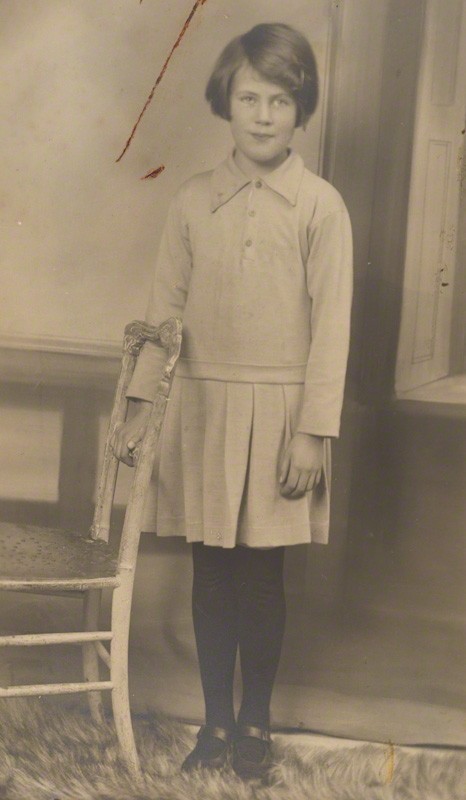 Karin Judith Henderson, age 8, 1926. National Portrait Gallery.
Winston Churchill, Admiralty House, Whitehall
Winston Churchill appears with his wife and seven secretaries and servants. His occupation, "1st Lord of the Admiralty", is later annotated "Prime Minister".

Neville Chamberlain, 10 Downing Street
Number ten is occupied by Arthur N. Chamberlain, and his wife, Annie, who, despite having a household of 18 helpers, still occupies her time with "unpaid domestic duties".

Simon Cowell's grandparents, 102 High Rd, Chigwell, Essex
Simon Cowell's grandmother, Esther, was a Polish Jew, who likely had many relatives caught up in the horrors of the time. His grandfather, Joseph, was also Jewish, and is listed as an "Operating Officer" of the London Passenger Transport Board.

Agatha Christie, Greenway House, Totnes, Devon
Crime "authoress" Agatha Christie appears under her married name "Mallowan", with her husband Max, an archaeologist, and another occupant who has been redacted, most likely their 20-year-old daughter, Rosalind.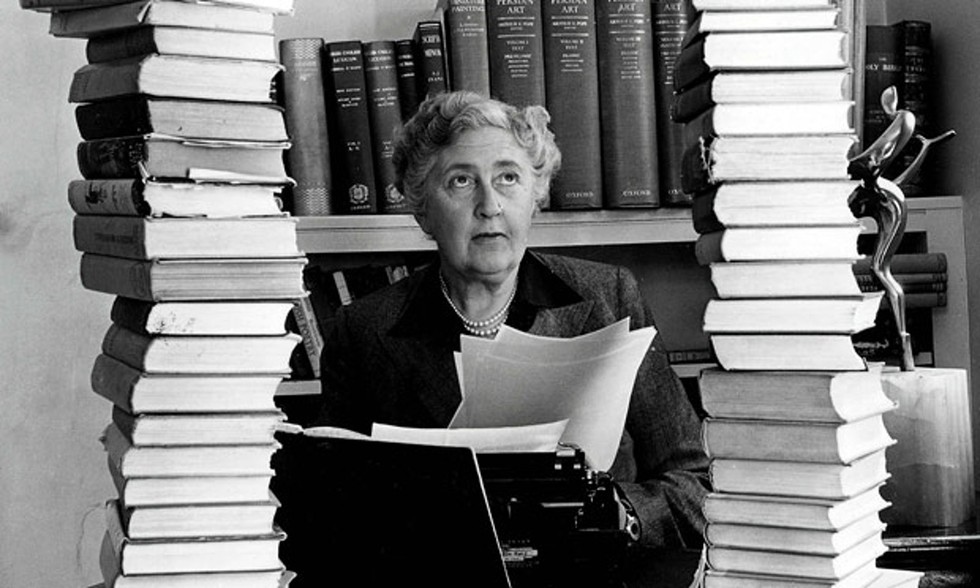 Agatha Christie
Who did you find living in your house? Send us your stories to testimonials@findmypast.com

Discover more amazing stories in our dedicated 1939 Register blog section.