RootsTech Live Stream: My ancestors are from Britain, what do I do next?
Findmypast's very own British genealogy expert Myko Clelland will be teaching a live-streamed RootsTech session on researching your British heritage today at 4:30pm.
If you have ancestors from the British Isles, this is something you won't want to miss!
And the best news - you don't have to be at RootsTech to attend. His class will be live streamed at 4:30pm.
Here's the link to the live-stream: https://www.rootstech.org

And for those of you attending at home or in person, make sure to download the most up-to-date version of his course syllabus.
It's full of key dates in British history and a wealth of resources to help you get started - well worth grabbing even you aren't attending the class!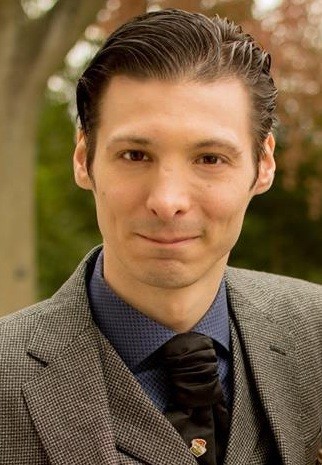 A little more about the class:

An estimated over 72 million Americans have British roots, but we're much more than a Royal Family! Discover the many different kinds of records of the British Isles available to a genealogical researcher, how they differ from records found in the United States whilst learning what to be aware of when studying them.
From the moment your ancestors arrived in the United States back to the medieval era, explore local traditions, historic events & the records you can use to connect the pieces that reveal your British heritage - even if you only know their name and national origin.
Examples will be given of:
Passenger lists
Wills, court records
Censuses and substitutes
Church records
Government registers
Local historic newspapers
Occupational rolls
Institutional records
Military records
You will learn not only how to understand these documents but the historical context behind their existence & how to use them when uncovering the stories that reveal our ancestors' lives.