How the British Newspaper Collection Helped Me Uncover More About My Ancestor
This discovery comes from genealogist Rich Venezia of Rich Roots Genealogy.
I hadn't done too much research into the English branches of my family tree, instead looking further west and south to my Irish and Italian roots.
With Findmypast's amount of English records in its databases, however, I thought I would see what there was to see about my 4x-great-grandfather, John Foulkes, a man whom the 1851 English census tells me came from Guilsfield, Montgomeryshire.
I had done some on-site research in the Powys Archives in Llandrindod Wells (which holds the records for the former county of Montgomeryshire), and the Staffordshire Record Office in Stafford, but hadn't been able to contextualize this family much aside from the typical vital or church records. The common names, as well as the fact that this family was constantly on the move, had made them difficult to track. I'd set them aside, and hadn't even yet ordered death records for either John or his wife, Dinah – and I soon realized what a mistake that was.
While poking through the *glorious* British newspaper collection available on Findmypast, I came across a hit that filled in quite a few details about my ancestor – none of which I'd ever know if not for this article!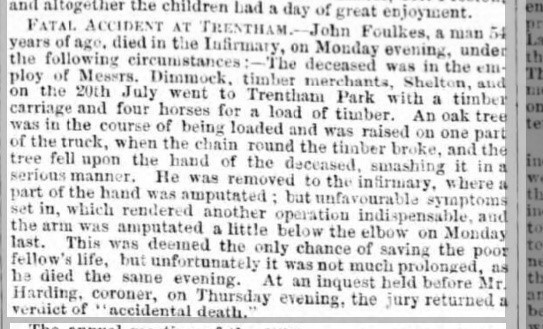 From Staffordshire Advertiser August 25, 1860 (col. 6)
Not only did I learn about the (quite tragic) death of my 4th-great-grandfather, but I also found out his employer, the causes leading up to his demise, and the fact that a Coroner's Inquest was held – the last of which will likely lead me to other records.
I could then use the file numbers found in the England & Wales Deaths 1837 – 2007 database to order John's death record from the GRO, and I found his place of burial (and thus, the likely family church) using the Staffordshire burials database.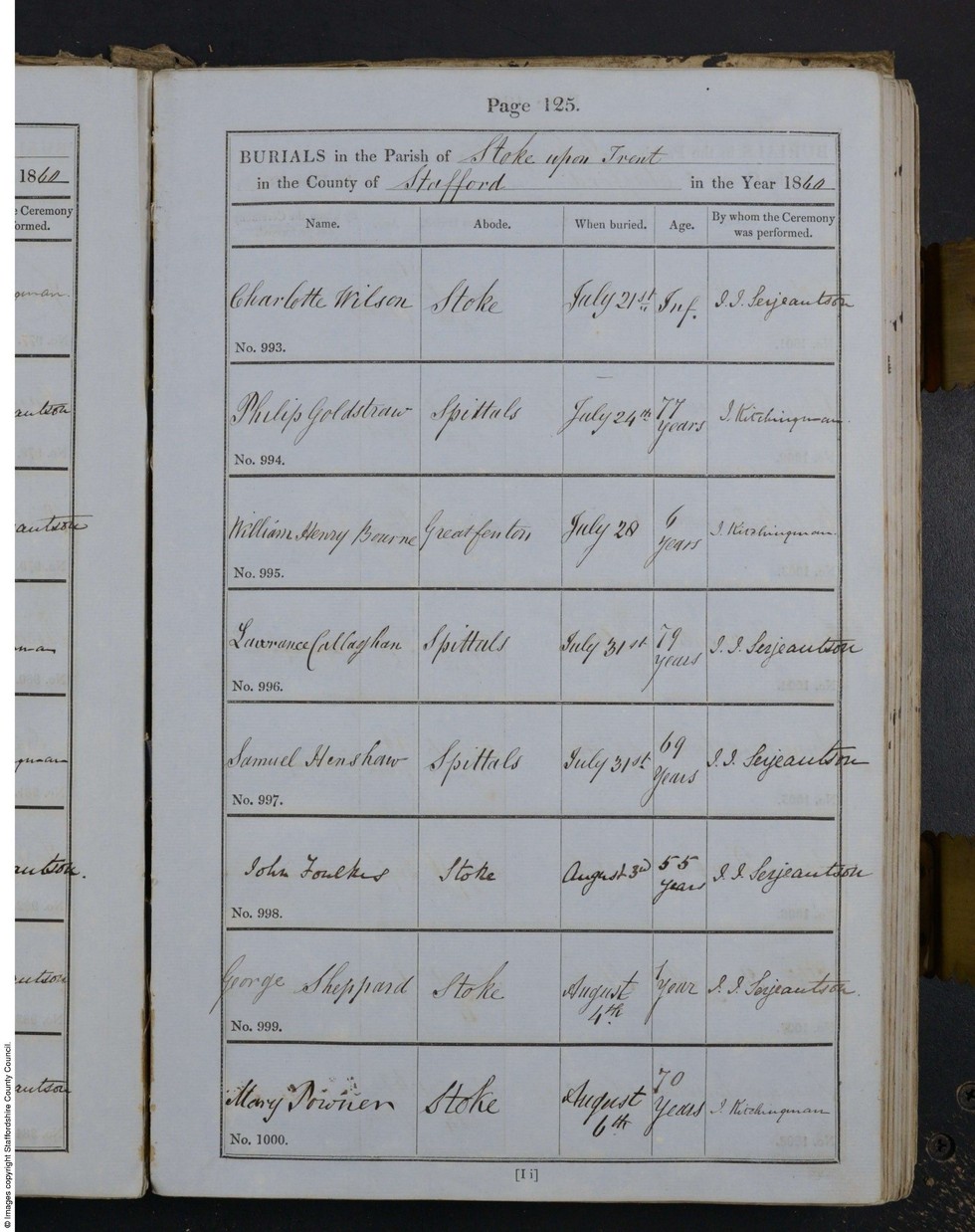 From our Staffordshire Burials collection
There was also an entry for John in the Probate Calendar of England & Wales, affirming that John had a will, and that his son, John, my 3x-great-grandfather, was one of the executors!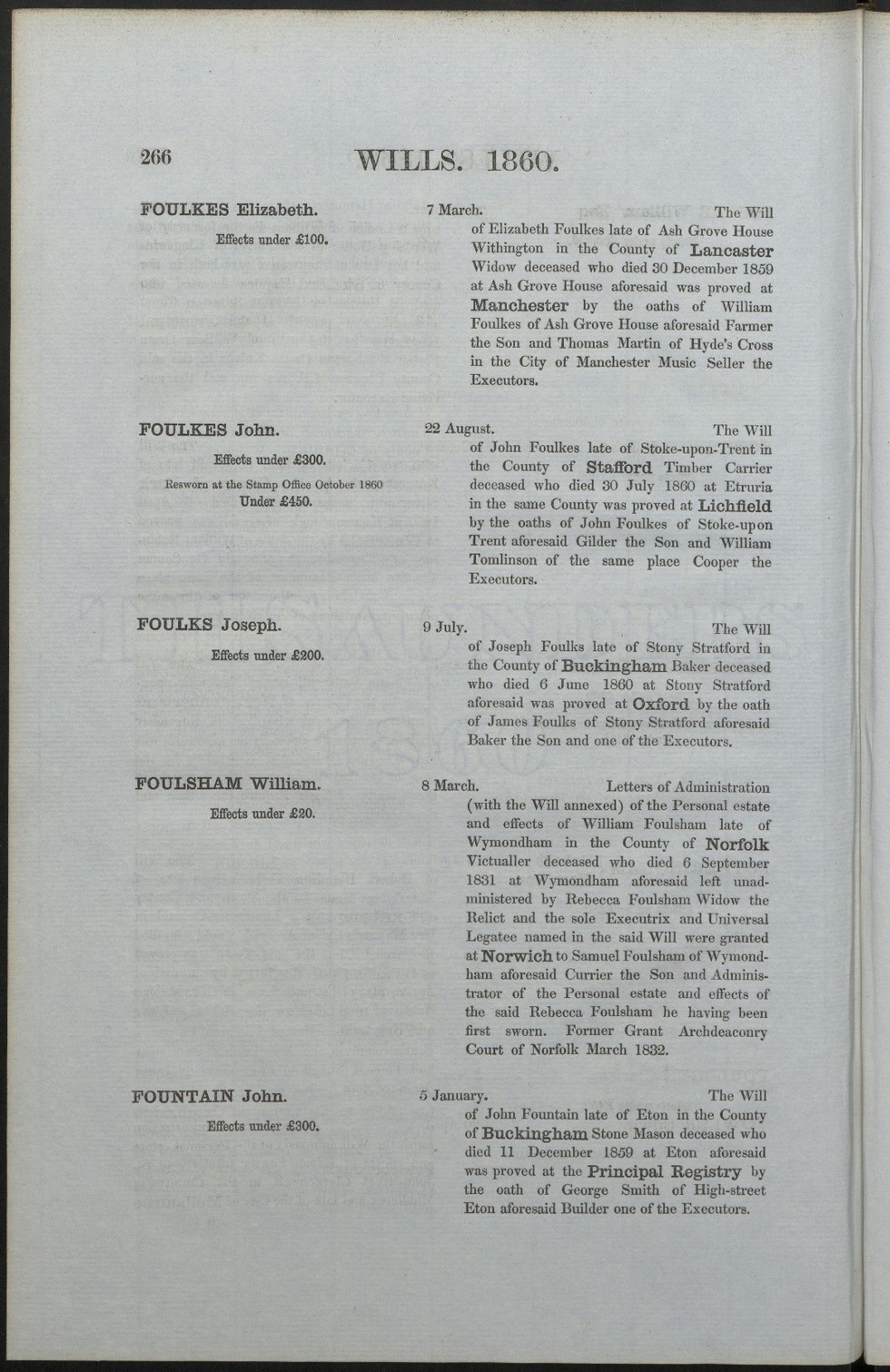 From our Probate Calendars of England & Wales 1858-1959 - Image Browse
I was then able to order this record from the Leeds Probate Registry to learn even more about what John left to each of his children.
Further newspaper records provided coverage on the sale of his property and the later resettlement of his estate. Findmyoast took what little information I had and gave me a lot back, in what felt like no time at all.
I am so grateful that Findmypast has all of these records available, in one place. The newspaper article opened the floodgates, and now my Foulkes family line has become richer and full of information. Findmypast's newspaper collection really is a must-use for any with English ancestors. Happy hunting!
Rich Venezia is a professional genealogist and lecturer. He specializes in twentieth-century immigration, and researches mainly those of Irish and Italian descent. He is on the research team of "Genealogy Roadshow" on PBS. You can track what he's up to and find more information at richroots.net or @RichRootsGen on Twitter.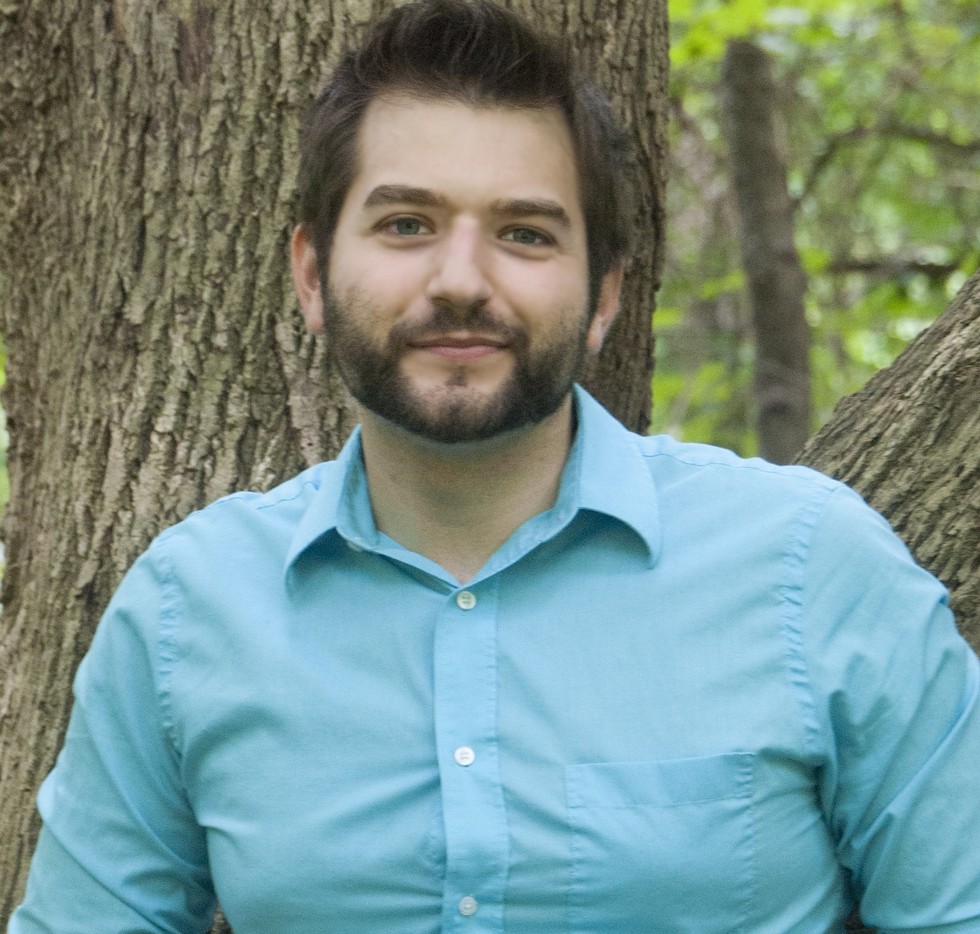 Rich Venezia, professional genealogist and lecturer