Finding your relatives in our WWI Draft Registration Cards
Today marks 100 years since the USA declared war on Germany, entering World War 1. In the following 19 months, over 4 million Americans would be mobilized. Over 110,000 would never come back.
At Findmypast, we have a number of resources that can help family historians to discover more about their relatives who traveled across the Atlantic in 1917 and 1918. Included in those resources is a collection of 19 million draft registration cards that offer an incredibly broad amount of information that can not only teach you more about your military ancestors, but about the people around them.
Exploring the World War I Draft Card Records
Beginning in 1917, more than 24 million Americans registered for the draft. As part of the process of registering, a great deal of information was required. This means that in our collection of draft registration cards, you can find:
Names
Addresses
Birth dates and places
Occupations
Nearest relatives (spouses, parents, siblings etc.)
Physical descriptions of the individuals
Many record sets can tell you names, addresses and birth dates, but information on relatives and physical descriptions of your ancestors and relatives make this collection even more special, and can make you feel more connected with an individual in your tree.
How to search
To search this collection, navigate to our A-Z of record sets: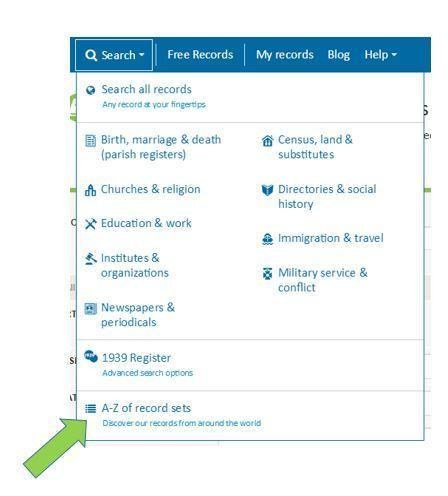 And type in 'draft', or 'World War I Draft' and click the link for 'World War I Draft Registration Cards'.
This will take you to our search screen: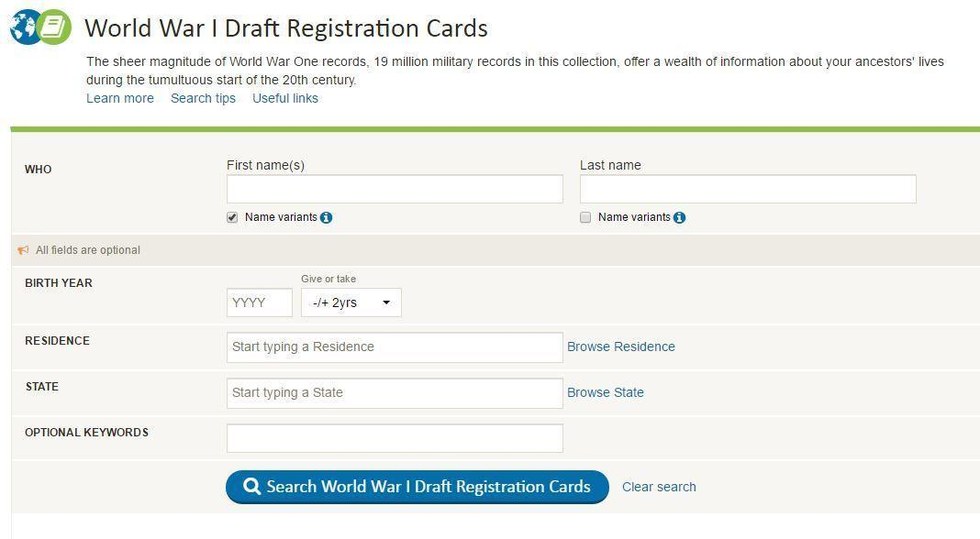 Here you have a number of ways to search; by name, birth year, residence, state and then with optional keywords. When conducting any search, it's best to start broad and then narrow down your results, so start with the name of the person you're searching for with name variants checked. Checking name variants will return results that are similar to the name you're searching for, but not exactly the same - this is useful if a middle name or initial is included, for example.
If you know a birth year, enter it - if not, we know that these records are from 1917-18, so we can probably apply some guesswork that the individual would be between 18-40, this gives you a date range that you can use (for example, birth year 1894-/+ 5 years would give us men from 18-28 years old).
The 'residence' field lets us narrow down by the person's area of residence in the US at the time of registration. If you have a general idea, but nothing specific, you can select a number of options that include the county or city that you believe to be correct, and then the surrounding areas.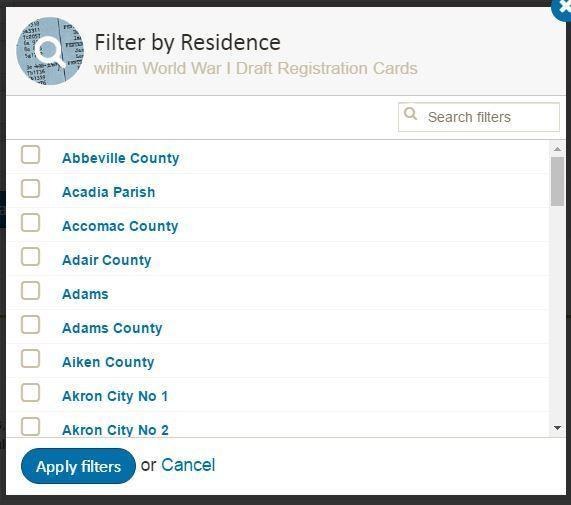 The 'optional keywords' search box will search the supplementary information that exists within the record set - things like town of birth, spouse's name etc. This box will also allow you to search for a place of birth outside the USA. For example, if you were looking for a relative that you knew came from Ireland and was drafted, you can search for their name and 'Ireland' and this will narrow your results considerably.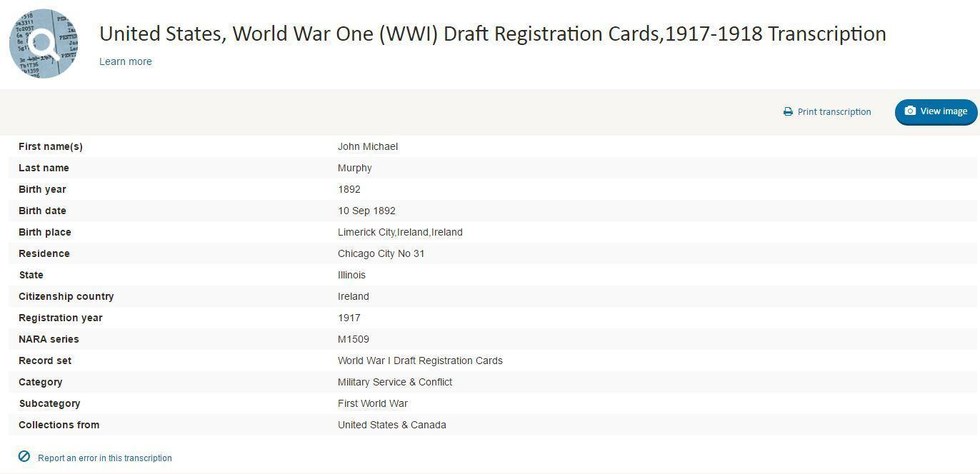 In this example, a search for John Michael Murphy returns a name, date of birth, hometown in Ireland, city and state of residence in the US and other information. In this collection, the information not transcribed is even richer, so always check the image. Click the 'view image' icon in the top right corner.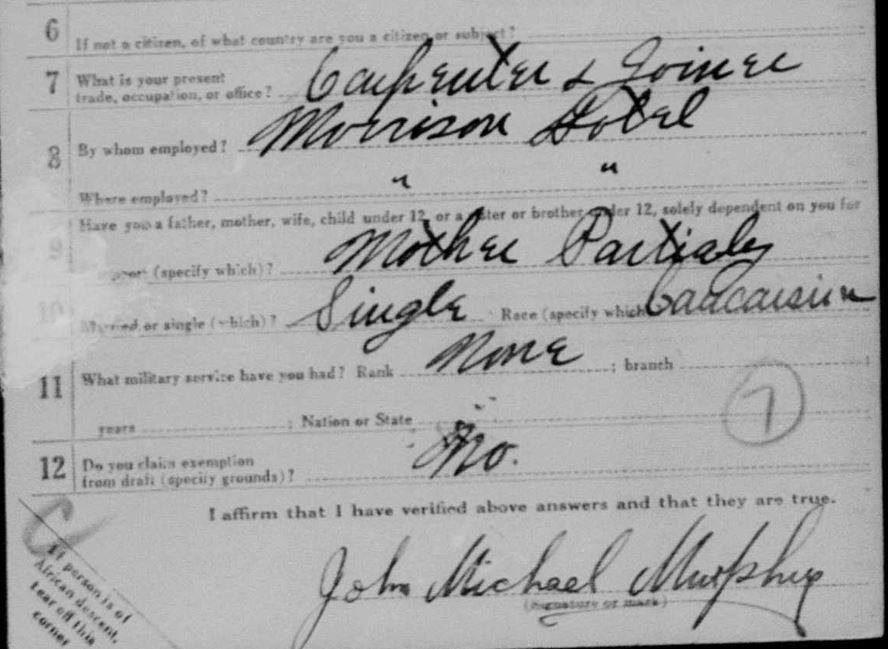 This incredible, 100-year-old record tells us that John was a carpenter and joiner employed at the Morrison Hotel. His mother was partially reliant upon him. He was single in 1917, had never served before. We can even see John's signature in his own handwriting.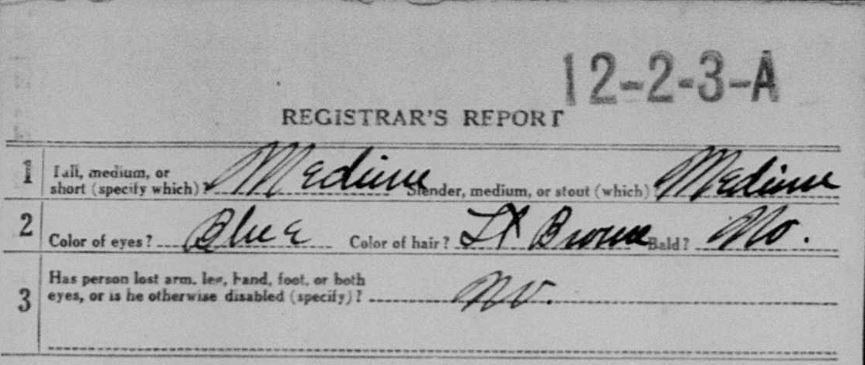 He is of medium height and built, with blue eyes and a full head of brown hair.
Start searching for your relatives today in our World War I Draft Registration Card collection and discover a wealth of information that will bring you closer than ever to those in your family who served their country during the Great War.
You may also like: