Findmypast at RootsTech 2016: Where to find our experts
We're only one week away from RootsTech - are you ready?
As your go-to resource for British and Irish family history, we want to make sure you know where all of our experts will be during the conference. Many are traveling from overseas, so this is a rare opportunity to hear our experts in person.

See who is coming to RootsTech and when you can hear them share their advanced knowledge:
Irish records expert: Brian Donovan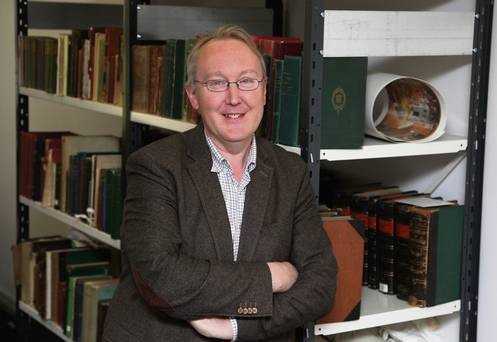 Brian Donovan will be teaching "Using findmypast.com to Unlock your Irish Ancestry" on Thursday February 4th at 1:30pm in 155B
Irish genealogy is notoriously complex, so we're bringing our Head of Irish Collections to impart his extensive knowledge of all-things Irish this RootsTech.
Brian has lectured extensively on genealogy, history and digitization in both the US and Ireland. He played a significant role in founding the Irish genealogy company Enclann and is a major player in the digital genealogy revolution underway in Ireland.
Unlocking your Irish Ancestry class: 1:30pm Thursday February 4th, in 155B

Brian will detail the digital revolution in Ireland and how it's making Irish genealogy more possible than ever.
We have over 100 million unique Irish genealogical records at Findmypast - learn how to get started and which databases offer the most information to exploit.
If you've struggled with Irish genealogy in the past, you should attend this class - Brian will show you how it's possible.
Friday Lunch: Why are the Irish so Darn Difficult to Find?
Hear Brian delve into the fascinating (if sometimes frustrating) world of Irish genealogy while you enjoy a delicious lunch.
This can't-miss opportunity is a chance to hear one of the foremost experts on Irish genealogy share his expertise.

Seating is limited, so reserve your spot today.
See our Irish records in action at booth 404
Brian will be showing off our Irish records and giving his expert advice on how to use them effectively. Here's when you need to be at booth 404:
Thursday: 11:30am
Friday: 3:30pm (right after our Irish lunch)
Saturday: 2:00pm
Make sure to follow us on Twitter for the most up-to-date coverage of all things RootsTech 2016
British genealogy & military history: Paul Nixon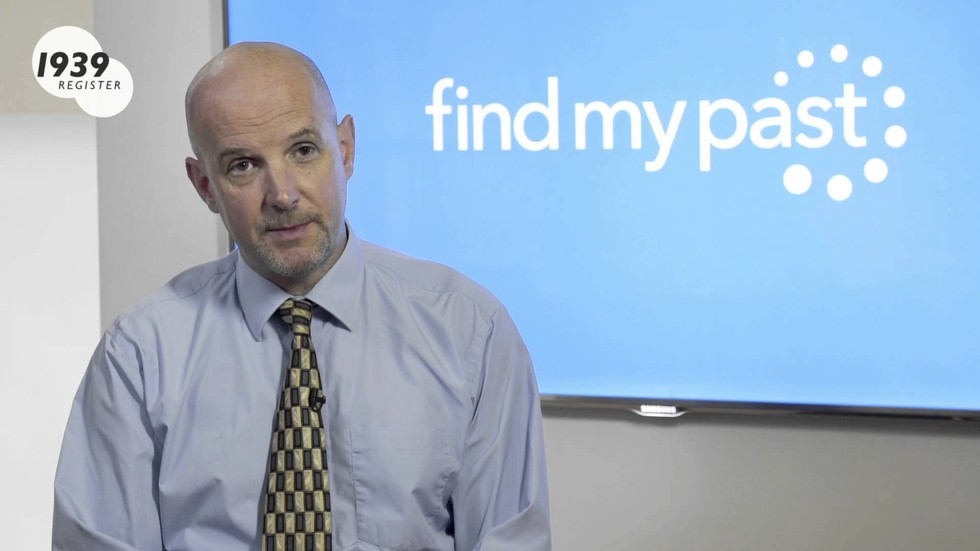 Paul will be on the Expo Hall Theater Stage on Thursday at 11:20am, sharing expert advice on British records.
Paul manages the publication of our UK records at Findmypast, and is also our resident military-history expert. He possesses an extensive knowledge of family history research using records from the British Isles. Paul's main interest is in British Military History between 1790 and 1920, and he regularly blogs and lectures on the subject.
Expo Hall Main Stage: Findmypast is Your Resource for the British Isles (11:20am, Thursday)
Not only does Paul possess an intimate knowledge of the millions of British records found exclusively at Findmypast, he is also an expert British researcher. You'll learn all about our British collections and how to use them, and you'll also gain some can't-miss research advice from a true expert.
British Family Historian: Myko Clelland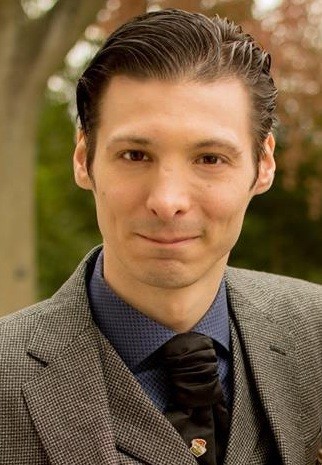 Myko will be going behind the scenes of the 1939 Register in the Expo Hall on Saturday.
Myko is Findmypast's London-based family historian and a distinguished genealogy speaker. He has enlightened over a hundred crowds so far in his career, spreading enthusiasm for family history far and wide with his engaging and entertaining style.
Class: My ancestors are from Britain - What do I do next? (Friday at 4:30pm in Ballroom B)

Over 72 million Americans are estimated to have British roots, but discovering them is notably different than navigating U.S. records. Myko will help you open the door to a whole new arena of family history - your ancestors before they came to America.
Expo hall main stage: Behind the Scenes of the 1939 Register
Hundreds of people spent thousands of hours preparing the 1939 Register.
Numerous institutions collaborated produce this landmark genealogical database.
Myko will give you a fascinating behind the scenes look at the work that goes into digitizing and releasing such a massive collection of records. He'll also share his expert advice on how to make the most of this ever-growing record set.
Myko showcases the 1939 Register at booth 404
Findmypast released this massive record set just a few months ago, allowing millions the chance to capture a picture of their family on the eve of World War II.
Myko will take you through the Register and show you how to get the most out of it at the following times:
Thursday: 5:30pm
Friday: 10:30am
Saturday: 4:00pm
Make sure to follow us on Twitter for the most up-to-date coverage of all things RootsTech 2016
North American Family History & Genealogy Societies Expert: Jen Baldwin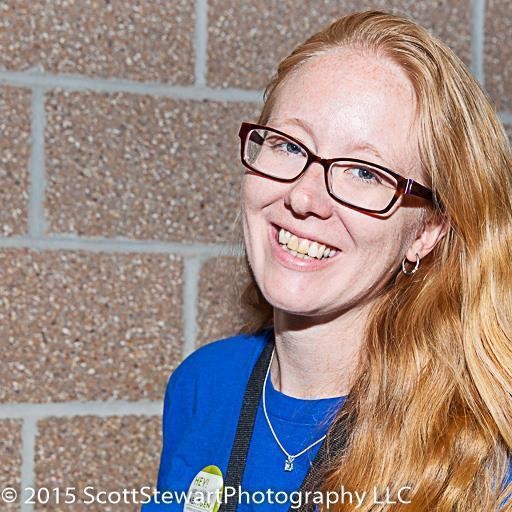 Jen will be teaching "Old news: Newspapers bring your research to life" on Thursday at 4:30pm in 255B2015 ScottStewart Photography LLC
Jen is a part of our data licensing team and is also a professional genealogist. She possess a deep knowledge of the North American genealogy landscape as well as demonstrated expertise in family history research.
She specializes in researching family history in the Rocky Mountain region, and has published numerous genealogy guides for specific regions of the United States.

How Newspapers Bring Your Research to Life class: Thursday at 4:30pm in 255B
Jen will be joined by Findmypast's VP for Global Data and Licensing, Thomas A. McGill for this class. They will explore Findmypast's extensive collection of English, Scottish, Welsh and Irish newspapers from our British Newspaper Archive project.
The class will focus on how newspapers can add extra depth to your research and even lead you to unexpected discoveries.
Expo hall main stage: Societies and Findmypast
Jen has been leading our effort to forge partnerships with the lifeblood of North American genealogy - local genealogy and history societies.
On stage, she will highlight the amazing ways we're bringing the hard work of small societies to a greater audience.
Genealogy societies won't want to miss out on hearing what our partnership can do, and genealogy buffs at all levels will be able to learn how to leverage these valuable assets.
Jen demonstrates the power of PERSI at booth 404
PERSI might very well be the most important genealogy resource you've never used. Genealogy and local history periodicals are full of amazing resources for researchers of all levels. Make sure to swing by at the following times to see an expert's guide to PERSI:
Thursday: 12:30pm
Friday: 4:30pm
Saturday: 3:00pm
Make sure to follow us on Twitter for the most up-to-date coverage of all things RootsTech 2016
Guest presentations from D. Joshua Taylor, President of the New York Genealogical and Biographical Society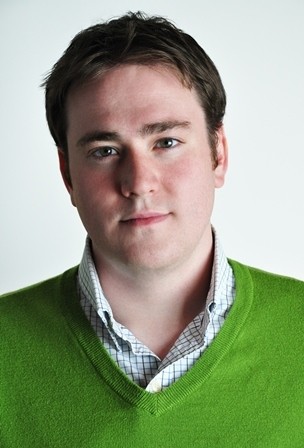 D. Joshua Taylor, President of the NYGB
D. Joshua Taylor is a nationally recognized genealogist, author, lecturer and educator. He has appeared on numerous genealogy television shows and was recently appointed President of the New York Genealogical and Biographical society. He has authored pieces in the most prominent genealogical and historical publications in the country and is a true master of his craft.
You're going to want to hear what he has to say!
Joshua explores the NYG&B; archives
Stop by our booth to see Joshua demonstrate what can be found in our extensive collection of documents from the New York Genealogical and Biographical archives. As the new president, this will be one of the first times to hear Joshua speak about the organization as its leader:
Thusday: 1:30pm

Saturday: 10:00am



Make sure to follow us on Twitter for the most up-to-date coverage of all things RootsTech - stop by our booth at any time for stand demos and access to British and Irish family history experts.