Findmypast celebrates Family History Month
October is Family History Month, and we are celebrating by sharing some of the great discoveries we've made in the Findmypast collection. Reminiscent of our school days, our Findmypast Show and Tell will continue every day this month on Facebook and Twitter, with weekly recaps here on our blog. Follow along with the hashtag #FMPShowandTell. 
Highlights from the PERSI Index
During the first seven days of October, we introduced you to documents that we found particularly interesting. We started with an image form the New York Genealogical & Biographical Record, dated October 1871. Found in Volume 2, Issue 4 of that year, the article is a review of the Scott family of Rhode Island. Although you only saw the first part of the article, the original is five pages long and is a stellar example of the kind of material you can utilize within the PERiodical Source Index, or PERSI.
Looking back to the beginning of 2014, we were proud to partner with the New York Genealogical and Biographical Society to bring you over 7000 images from their publications as we launched our groundbreaking effort to bring the PERSI index into the 21st century of genealogy. Since its launch, we have added over 23,000 images into the collection, and we are just getting started.
A unique school records project
The Stanstead Abbots Church of England School dated 1 Apr 1870 made an appearance for day two. The piece below comes from our National School Admission Registers & Log-books 1870-1914 collection, a joint project which included 25 archives from across the UK. It's a project unlike any other done before, and this particular page is from the Herfordshire Archives and Local Studies.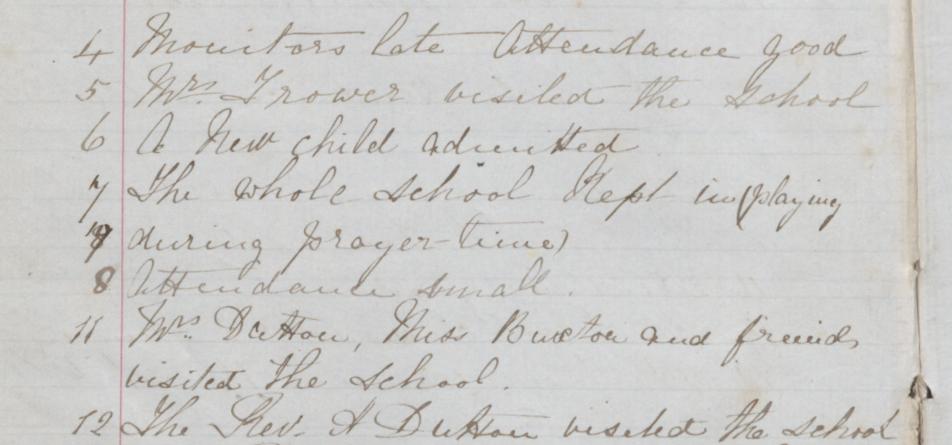 Military records made their debut in the series with the discharge record for William Abbot from the 38th Foot Dragoons, Royal Regiment of Veterans. Born in 1761 in Killmurry, Kings (Offaly) County, Ireland, he served until he was 53 years old. This document can be found in the Kilmainham Pensioners British Army Service Records 1771-1821.
We included a page from the American Colonial Tracts Monthly (Vol 1, Issue 9, January 1898) which listed, "... those that have been executed for ye late rebellion in Virginia."
Mr. Lawrence, and his place in the Irish Prison Registers was shared. Lawrence was a witness to a crime of larceny in 1917 in Dublin County, Ireland, in which the guilty was sentenced to three years at Mount Joy Prison. We also found items from Cheshire County, England, Wisconsin, and Salem, Massachusetts.
Share your own tales from family history
Our first week of #FMPShowandTell spanned the globe, but we have much more planned for week two! In the midst, we also shared the story of Mr. William Hamilton Clelland in our Hall of Heroes. William was a miner who "saved the spirits of 20 trapped colleagues in one of the worst mining disasters in US History," and the ancestor of Myko Clelland from the Findmypast family.
This is what Family History Month is all about, sharing our stories, our discoveries; and yours. You can submit a hero of your own today.
Explore your family history in October with Findmypast! Get a month of our World collection for just $5.00 using discount code FHMUS14 at check out.