Taking family history across the USA & behind the scenes at the Genealogy Roadshow
During the past month, the team at Findmypast has been  busy traveling from city to city around the United States. We've had the opportunity to explore St. Louis and New Orleans, for two weekends' of extraordinary activity watching "Genealogy Roadshow" being filmed for PBS. We spent a week with 1200 of our family history friends in San Antonio, Texas, for the Federation of Genealogical Societies (FGS) Annual Conference. Each new adventure has brought some incredible stories our way and many wonderful memories!
If you have not seen the first four episodes of "Genealogy Roadshow," featuring our very own D. Joshua Taylor, Director of Family History for Findmypast, be sure to watch them all at PBS.org before January, 2015! The new season, being filmed now, will start airing at that time, and you'll definitely want to watch the initial pilot season first. Being behind the scenes as Josh makes "tv magic" happen was a special treat for us; it's not every day you get the chance to watch genealogy television from the other side of the camera.
Get started on your own genealogy journey with Findmypast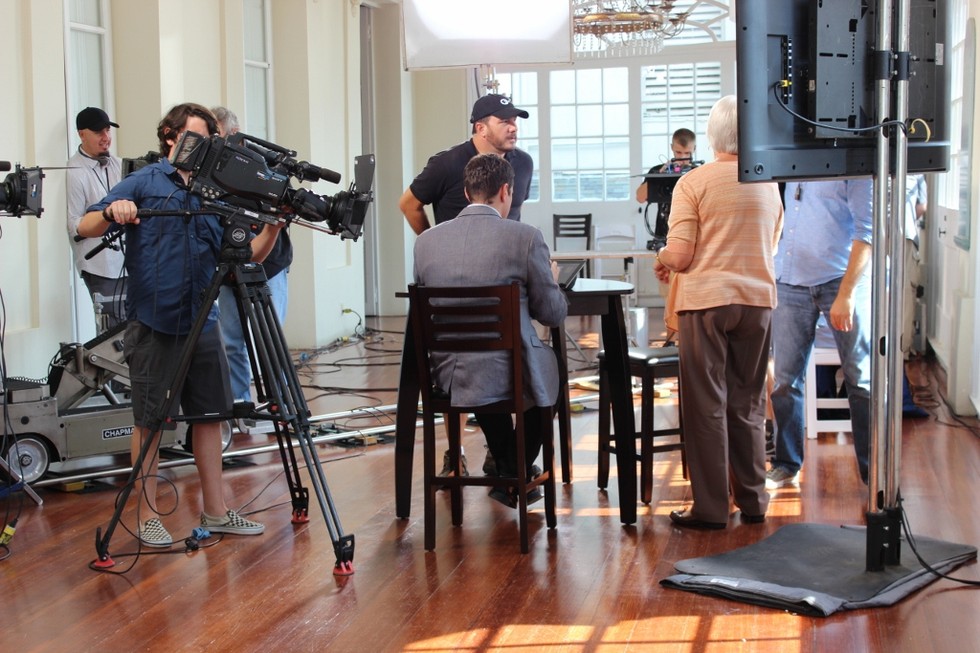 Sharing your family history passion with the local community
This year, at the invitation of PBS, genealogy societies, businesses, and organizations displayed their products and services to the public while filming was taking place in hand-picked historical locations. Each city; St. Louis, MO; New Orleans, LA; and Philadelphia, PA, features two days of filming, so it is a wonderful opportunity for those in the local area to gain some recognition as well as share their passion for genealogy with the local community. It was a joy to meet the folks behind the Louisiana Creole Research Association, the Germans in St. Louis, the Jefferson County Genealogical Society, and many, many more.
Our week in San Antonio was absolutely incredible, and it was the first time we had the chance to work side by side with our newest family members from Mocavo. The week included more great opportunities for getting to know genealogy society representatives, and to have the chance to visit with our community face to face. Another highlight came with the introduction of Who Do You Think You Are? Story, now available in beta, to many of you. The program offers you a chance to build your own WDYTYA? style family story, and we heard numerous comments about family reunions, weddings, and other special events that the format would be ideal for.
Create your own Who Do You Think You Are? Story Today!
All in all, it's been an excellent series of adventures, but we're not quite done yet! We will be at the filming of Genealogy Roadshow in Philadelphia, as well, although the date has yet to be determined. We'll be posting throughout the weekend on our Facebook and Twitter accounts, with pictures and trivia, so watch for those updates. We'll also be traveling to New York City for The Genealogy Event in October. We hope to see you at one of the many activities in the community in the coming months.
Is your society offering a workshop or seminar soon? Contact us to learn how we can help support you.