All of Findmypast's military records are FREE to access from 8-12 November 2017.
To mark Remembrance Weekend, we're making all of our military record collections FREE to everyone from Wednesday 8 - Sunday 12 November 2017.
Free access will begin at 9am (GMT) on 8 November and end at 11.59pm (GMT) on 12 November
During this time you can enjoy access to our extensive archive of military records completely free.
What's Included in the FREE Access?
The easiest way to see what is included in this special free access promotion is to search on our Military, armed forces & conflict page. All of the record results you bring back from a search on this page will be free to view.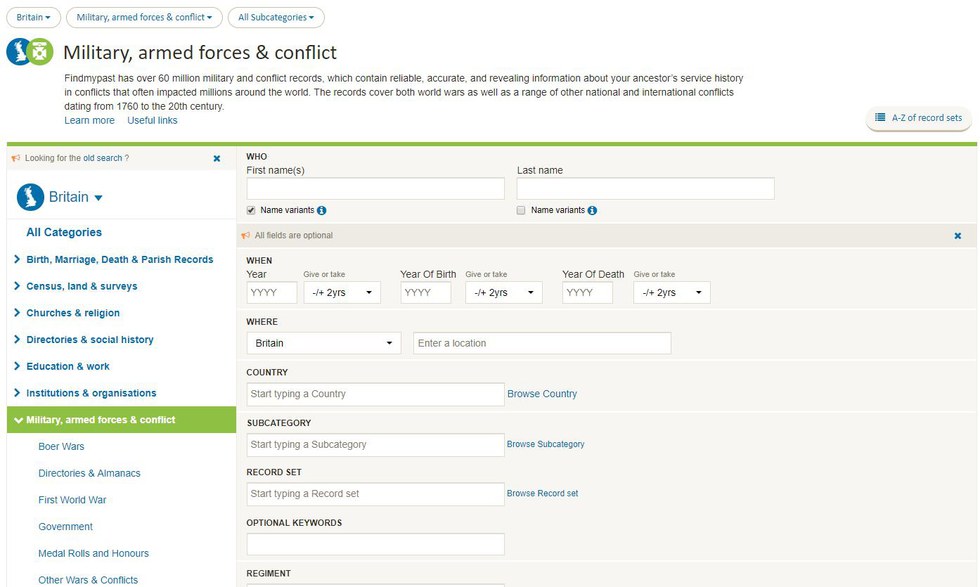 Continue your searches on this page for the duration of the free access period and you'll be able to trace your family heroes free of charge. Highlights from our essential and exclusive military collections include:
What's Not Included?

Our premium record set, the 1939 Register is exempt from this free access promotion. Our historical British and Irish newspapers, which sit in a separate search interface to the rest of our records are not included either. Remember also that record collections from other search categories - birth, marriage, death & parish records, census, land & surveys, churches & religion, directories & social history, education & work, institutions & organisations or travel & migration are included. To explore any of these records, you'll need a suitable subscription. Find out more details on our payment page.
A Note About Army Service Records
Army service records are held by service number, rank, full name and date of birth. It's important that as much of this information as possible is provided, together with the regiment or corps if known, when searching service records. You won't find online records for all ranks in the Army that served after 1920. A Subject Access Requests (SAR) form needs to be completed in order to access those records. Ex-soldiers wishing to access their personal records and family members who want to access records of deceased soldiers should write to the relevant Army Personnel Centre to request access.
How Do I Access the FREE Records?

If you haven't already, register for a free Findmypast account on our dedicated military page and get searching.
How Else Can We Help You?