Ah, the ingenuity of yesteryear! We can certainly appreciate the fine technology of modernity, but here we have a classic case of "they just don't make them like they used to." In fact, it unfortunately seems like they don't make these items at all any more.
But we thought this antique was so cool we just had to share it.

This "Gentleman's Surprise Chair" from around 1880 contained everything that a 19th century man might need to remain entertained, all within arm's reach.

To the naked eye, this chair looks comfortable, yet unassuming: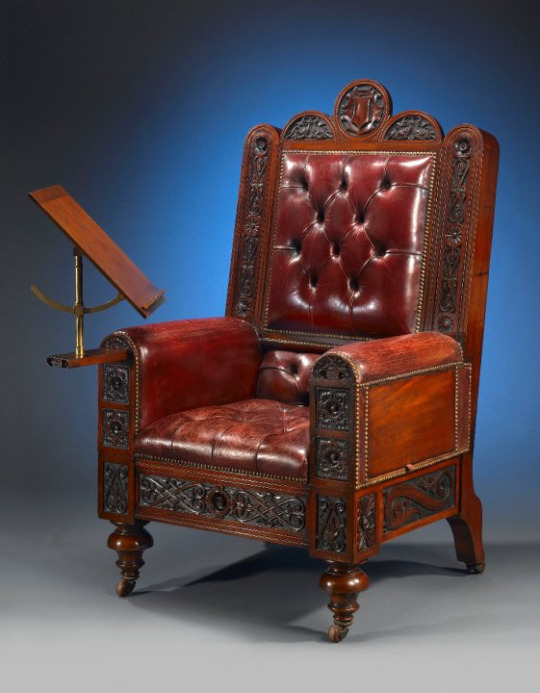 Photo from M.S. Rau Antiques
But a chess board is located underneath the cushion, and the drawers reveal many useful items, including a tin of Rosemary and chess pieces.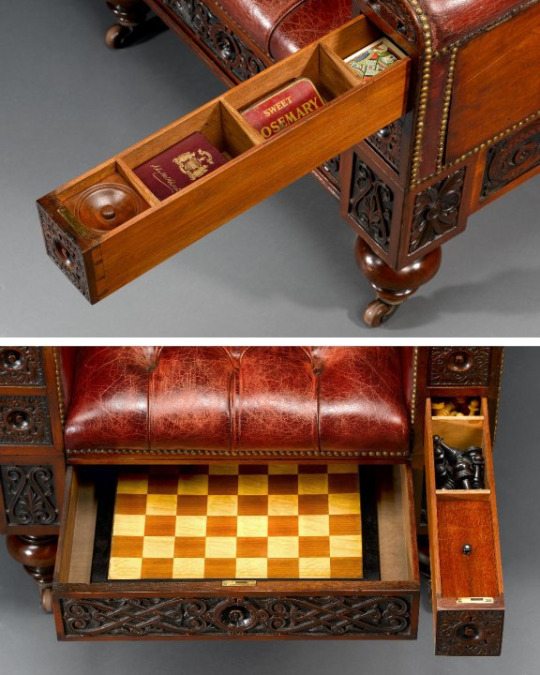 Photo from M.S. Rau Antiques
And of course, room for quite a few decanters to fill with a wide variety of Scotch or whatever other libations a gentleman may prefer: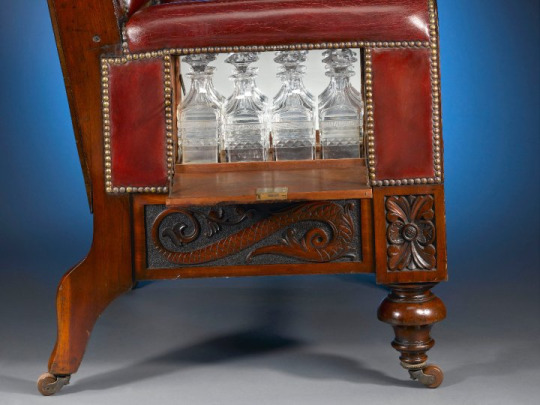 Photo from M.S. Rau Antiques
The back of the chair reveals glasses to drink from, and a nice stash of 19th century artistic photography dedicated to the aesthetics of the female physique, which a true gentleman can appreciate (censored, of course, for 21st century eyes):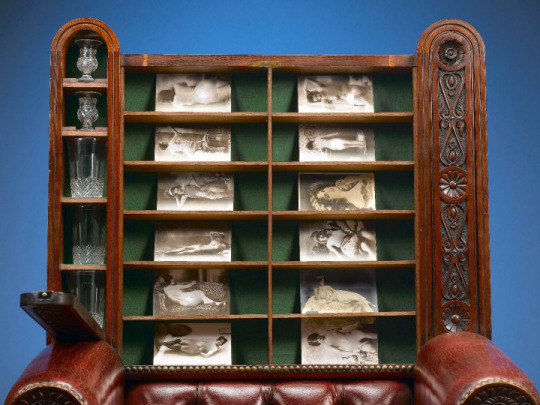 Photo from M.S. Rau Antiques
This chair was once possessed by M.S.Rau Antiques, located in New Orleans, but the shop no longer contains the item, or others quite like it.
Keep in mind the idea, though - if you're a DIY type, this would make one amazing Christmas gift!