Happy 86th birthday to the greatest thing... sliced bread!
Today we're celebrating the 86th birthday of one of the most popular - and most referenced- inventions of all time.
On this day in 1928, the first ever loaf of commercial sliced bread was produced by the Chillicothe Baking Company in Missouri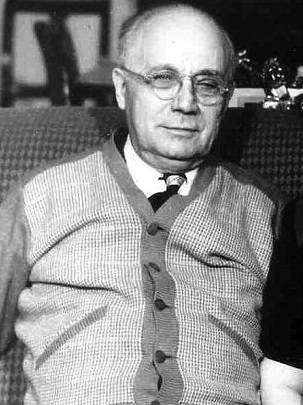 Otto Frederick Rohwedder, inventor of the first bread slicing machine
Their Kleen Maid Sliced Bread proved an instant hit, however the machine which made it had taken its inventor, Iowa-born Otto Frederick Rohwedder, 16 long years to perfect.
Otto's early career as a jeweler funded his endeavors to create an effective bread-slicing machine. As an expert in watches and jewelry he became adept and working with and developing machines, and was so convinced of his eventual success that he sold his three jewelry stores to throw all his resources into the project.
Otto suffered a major setback in 1917, when the factory containing all his prototypes and blueprints for the bread machine burned to the ground. He rallied however, and devoted the following eleven years to achieving his goal.
Fittingly, the day that first sliced loaf was made - 7th July - was also Otto's 48th birthday.
You can find Otto in the US Census, living with his wife Carrie Johnson and their two children in St Joseph Missouri.
... And though it hardly needs pointing out that the re-imagined loaf took off like a rocket across the country, it's amusing to note the reception it started to pick up across the pond.
An article in the Derby Daily Telegraph on 24 April 1930 exclaimed "Another Yankee idea! The sale of sliced bread is about to be introduced into Britain.
It is cut by special machinery, and wrapped in an airtight packet. We are told that this method preserves the bread better, and American opinion has already favoured it.
We are slow to adopt new ways in this country, but for the small family it may be economical. The half a loaf theory will have a new application."
Discover all our world records
Derby Daily Telegraph, 24 April 1930