How to Use Your Findmypast Family Tree
Everything you need to start using your Findmypast family tree
Starting a family tree can seem intimidating, especially when you think about the long hours of research and detail needed to make it perfect. That's why Findmypast wants to help make your family tree building as easy as possible. Our free family tree builder has lots of useful features that will make your experience easier and a whole lot of fun. But, like any new activity or hobby, it may take some getting used to. Below are the basics you need to know in order to begin creating your family tree.

First Things First!
How to create a family tree:
Go to our website
Click 'Family Tree' at the top of our homepage to reveal a drop down menu
Click 'Create a tree'
Fill in information about yourself, your parents and your grandparents (it's not mandatory to fill in every field and if you do not know any of the requested information, scroll to the bottom and click 'Skip to…')
Once you've filled in those fields, your tree will appear and you can begin your research!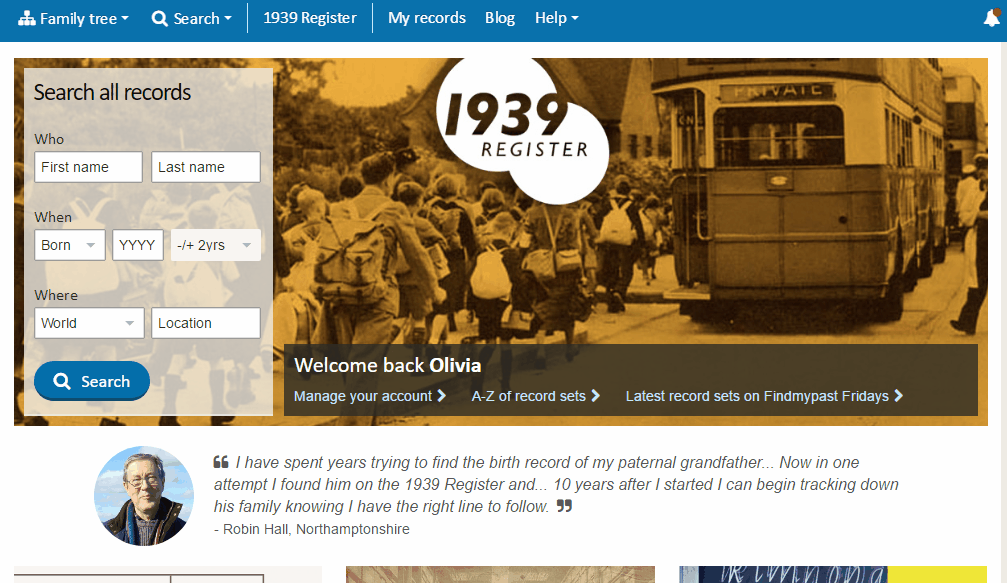 Create a family tree
Already Have a Tree?
GEDCOM is an acronym for Genealogical Data Communication and it's a way of formatting your family tree data into a text file. They can be quite hard to read so, to make it easier for you, you can upload this file to our family tree builder and your family tree will grow right before your eyes. If you have more than one GEDCOM file, don't worry, you can upload as many as you want! Just be sure to save them under different names.
How to upload your GEDCOM file:
Click 'Family Tree'
Choose 'Import a tree'
Click 'Choose file'
Browse your computer and choose the file you want to upload
Click 'Upload Tree' and the tree will load on to our website (this might take a couple seconds depending on how many people are included on the GEDCOM)
Save the tree under the family name of your choice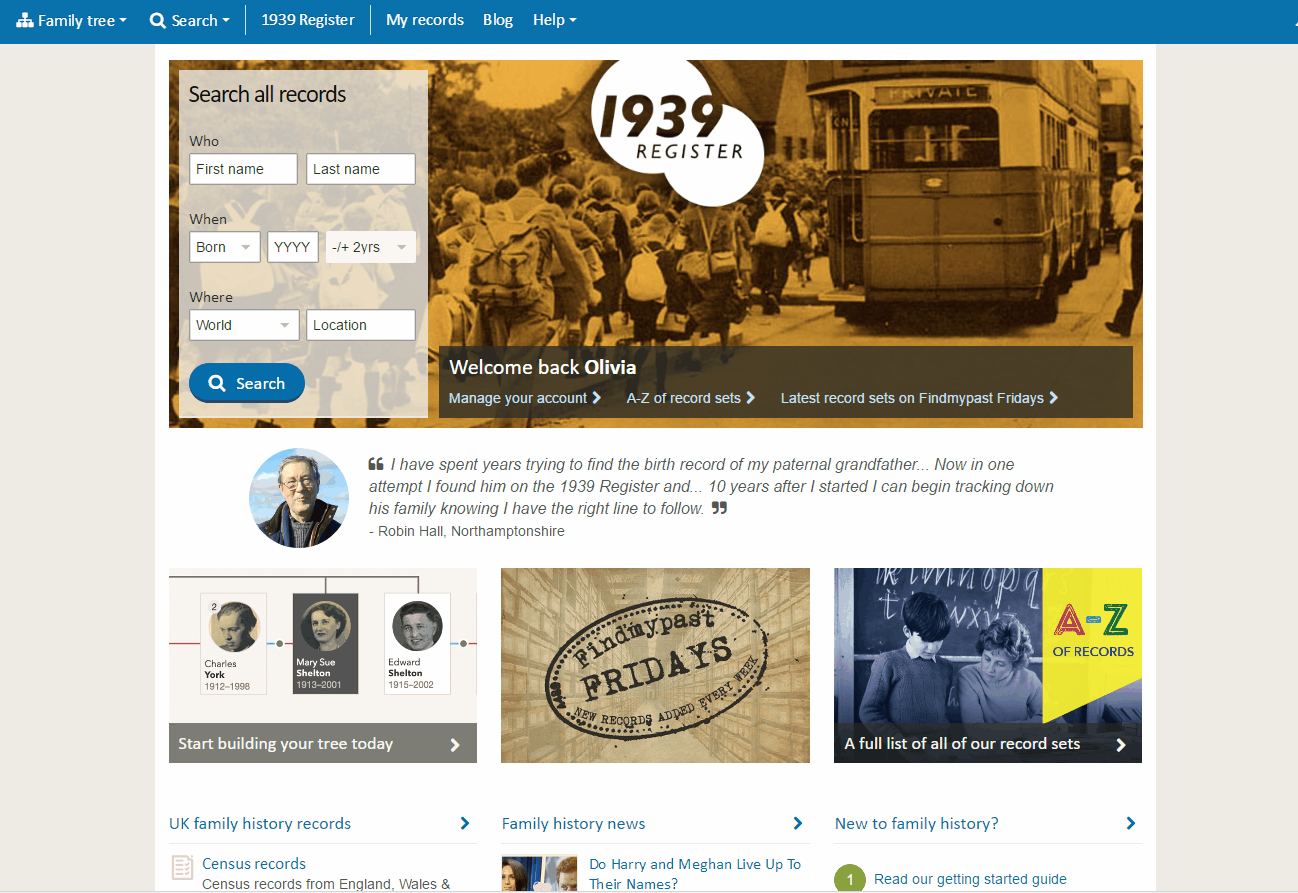 Uploaded a GEDCOM
Grow Your Tree

Family trees are constantly growing. Thankfully, adding people to your tree is an easy process. Simply follow the steps below.
How to add people:
Go the family tree you wish to add people to
Under and above some family members, you will see a + icon, click that icon
Choose the type of relative you would like to add (Depending on where your relative is on the tree, there might be more options on what kind of relative you would like to add)
From here, you can either link two family members together by clicking 'Select someone from your tree' or you can create a new member
When adding a new person fill in as many fields as you can, but remember it's not mandatory to fill in everything
Click 'Save changes' and this person will be added to your tree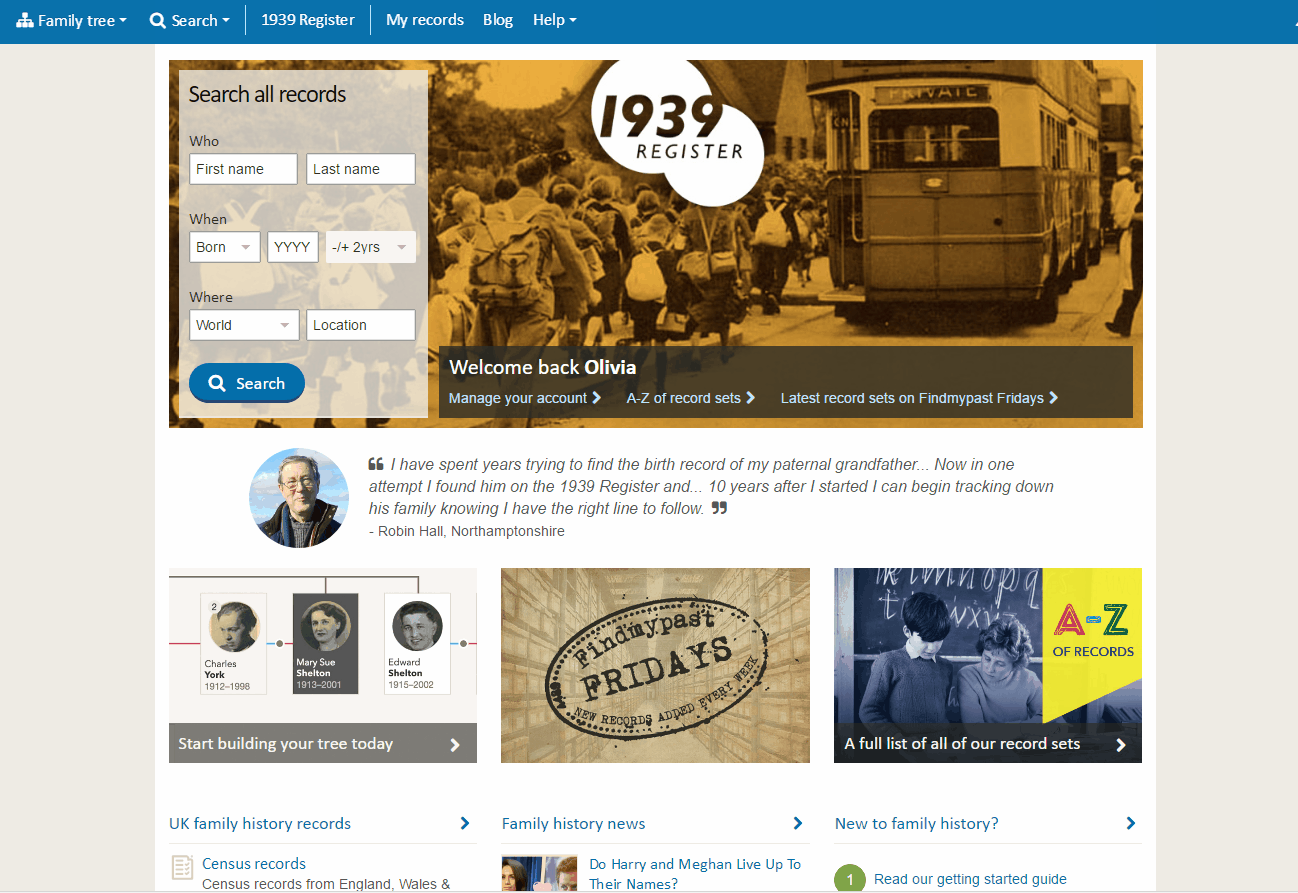 Adding people
Get a Fresh Perspective
It's easy to get fixed or stuck on one member or branch of your tree, so why not get a new perspective? Using the 'Family View' drop down button on our family tree builder, you can change the view. There are five different views, ranging from narrow to broad. Multiple perspectives will allow you to search and sort your tree so it's nice and organised. Organisation is key when researching your family history, after all.
How to change the view:
Go to your family tree
Click the bubble at the top of the page that says 'Family view'
A drop-down menu will show you the different perspectives to choose from
Choose the one that works best for you:
Family View: Full view of your family tree
Pedigree: Horizontal view of each ancestor and the generations before them
Family Group: View of the ancestor and their immediate family
Profile: Individual view of your ancestor
People: List of every person on your tree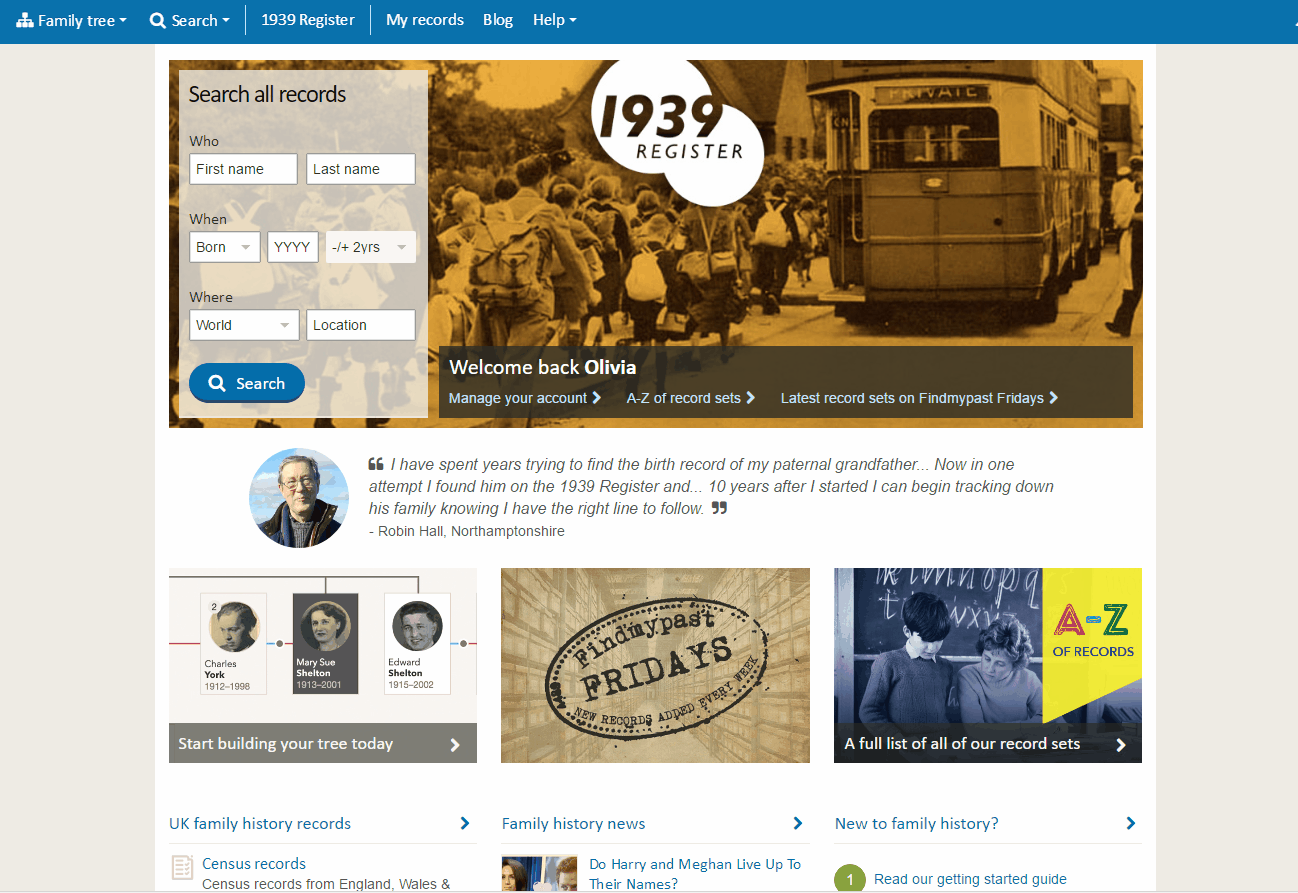 Changing the tree view
Take a Hint
What's a hint, you might be asking. Hints alert you to potential matches in our records for people on your tree The more people you add to your tree, the more hints your will receive. It's like having your own professional genealogist! Be sure to regularly review your hints. You never know what they might find for you...