How to use naturalization records to find your family's first American
Almost every family's American tale begins with an immigrant.
Who was the one who made the journey that forever altered your family's history?
If you don't know, now is the time to find out! All of our immigration and travel, US marriage and US, UK, and Irish censuses are free until July 6th.
Sign up for our naturalizations webinar
Immigrant ancestors can be a little tricky to trace, but one great resource to use are naturalization petitions. Many immigrants applied for citizenship, and that process generated some very useful genealogical records.
Let's take a look naturalization records and what you can find.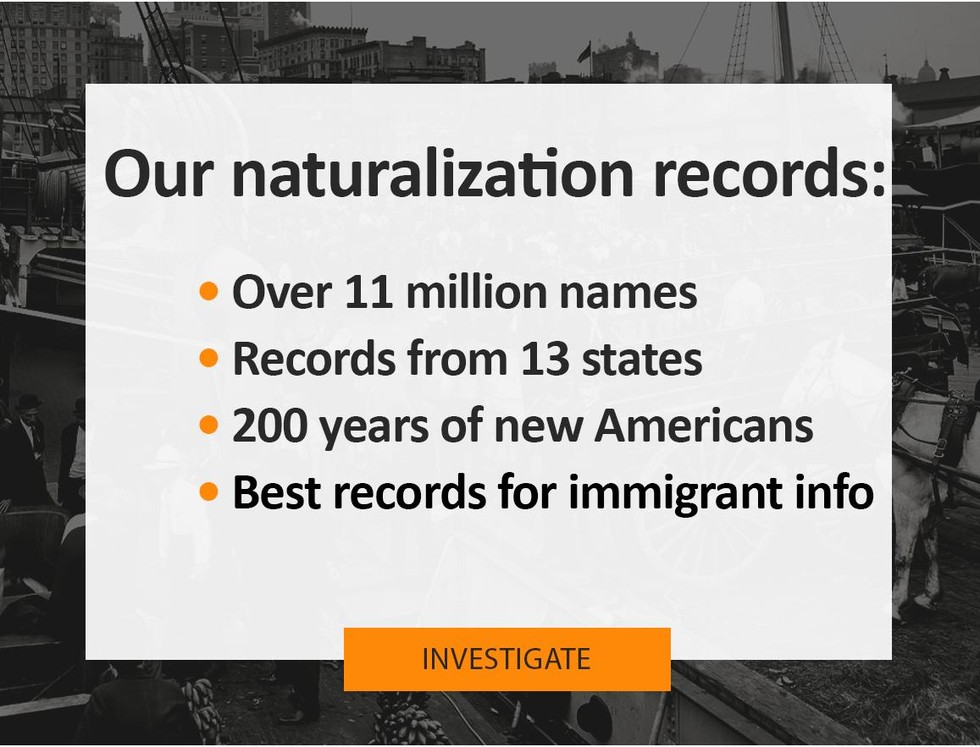 Click on the image to search naturalization records.
Generally, each transcript will contain:
First name
Last name
Any aliases
Birth date
Birth location
Age at event
Event type (petition of naturalization, declaration of intention or oath of allegiance)
Event year
Event location
Relations (spouse, children, parents, siblings)
Search tip: Always look at the images for extra information.
Images will have additional information, such as the certificate of arrival, which will indicate when the immigrant arrived and how they traveled to America.
Some forms will contain other interesting notes and even photographs (typically found in the declaration of intention forms).
Don't miss out: The naturalization process was a multi-year, multi-step process, and most applications have at least two documents. Be sure to use the previous and next buttons to make sure you don't miss anything!
Slideshow: Different kinds of naturalization records (and a badly damaged passenger list)