It could be worse... You could be transported for petty crime
Australia Day marks the date that the First Fleet arrived at Port Jackson to form New South Wales in 1788. The next 54 years would see almost 100,000 convicts transported to the colonies.
Discover your family's story with a free trial
Many of these new arrivals were not hardened criminals, but the perpetrators of seemingly minor crimes, such as pickpocketing, or "destroying trees", as seen in the Australian Convict Ships 1786-1849 records.

Others were even more unlucky. One man faced exile for being in possession of a stolen plate.

But perhaps one of the most unlucky stories of all was that of David Millie Arnot. Even for a man with the middle name of Millie, things were about to get a whole lot worse.
Arnot had been working as a Bleacher and Dealer in Yarns for several years, and was well liked within the community. However having become "unfortunate in his circumstances" he ran up debts of £550, around £24,000 today, which he was informed had to be paid in full.
Search Australian Convict Ships 1786-1849
It was reportedly at this point that he was given a large batch of yarn spindles by a manufacturer for him to bleach. As he was owed a second large batch of yarn by another man, Arnot sold the spindles with the intention of replacing them. Except that second batch of yarn never materialised, and so Arnot was charged with "breach of trust" and embezzlement.

On 27 September 1837, Arnot was sentenced to seven years transportation.

Fife Herald - Thursday 05 October 1837© THE BRITISH LIBRARY BOARD. ALL RIGHTS RESERVED
The people of Pathhead, Kirkaldy rallied around their fellow townsman, starting petitions appealing for a change of sentence. The England & Wales, Crime, Prisons & Punishment, 1770-1935 records contain dozens of pages of case notes, as well as several testimonials to his character, reminding the judge that he had a wife and five young children.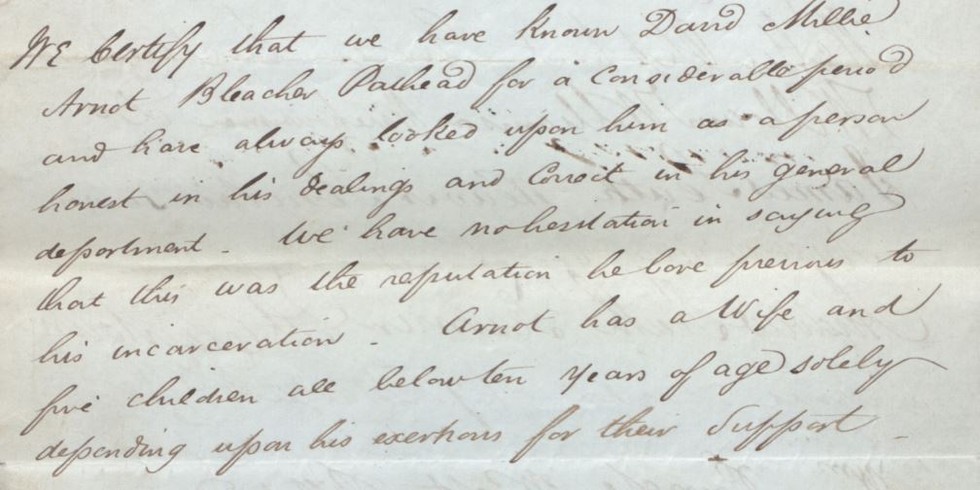 The petition was signed by many, including several upstanding members of the community.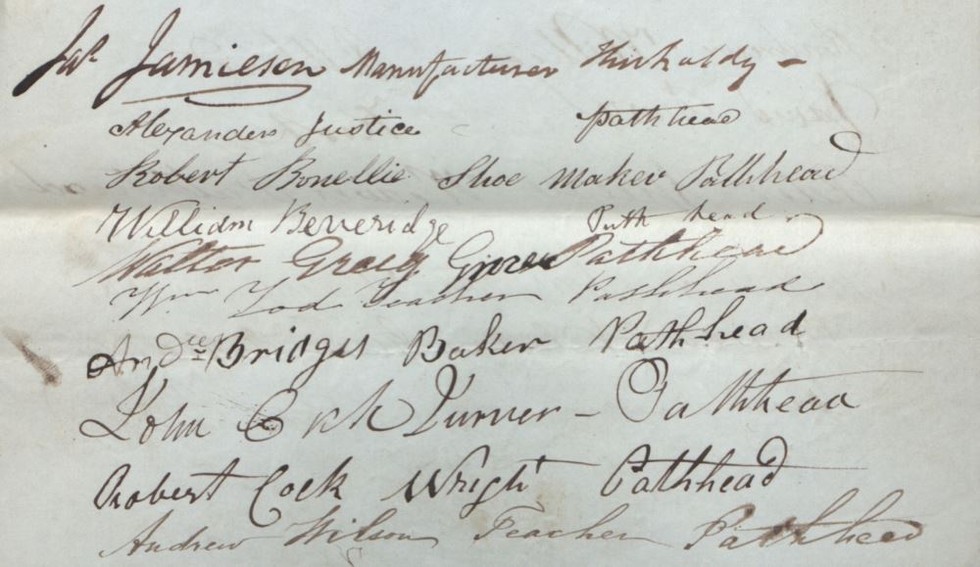 Alas, it was to no avail. In 1838, after undergoing thorough scrutiny for the records...

Office Copies of Printed Indents 1831-1842, in the Australian Convict Ships records
...Arnot boarded the Earl Grey, and settled in New South Wales.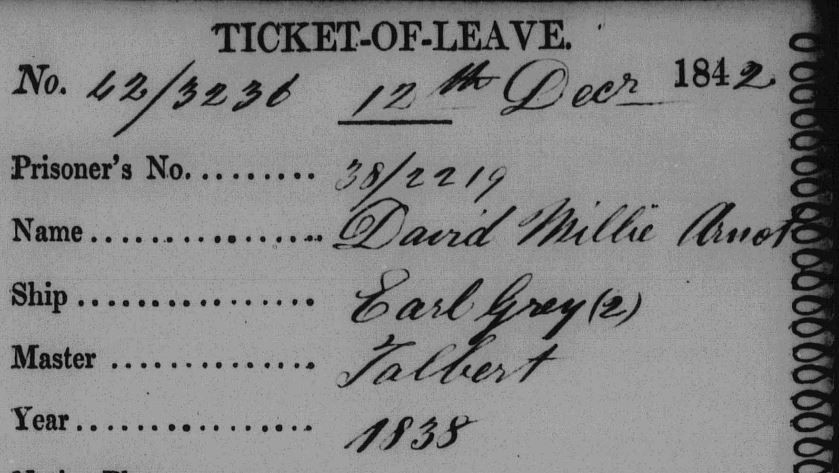 Australian Convict Tickets of Leave 1824-1874
There are rumours that his family went to join him a few years after his conviction. If that did happen Arnot may have been in for a shock; his wife appears in the 1841 England, Wales & Scotland Census with six children, one of whom is only two years old…