Imagine being paid a handsome salary just to travel the world eating food cooked by some of the world's best chefs. No need for any formal training or culinary mastery, this exciting post, sure to have thousands fighting to get their applications through the letterbox, has only a single pre-requisite: a mouth.
Discover your family's story with a free trial
Sound good to you? Well maybe you should apply for the post of "food taster" to the rich and famous. There's just one, teeny, tiny detail...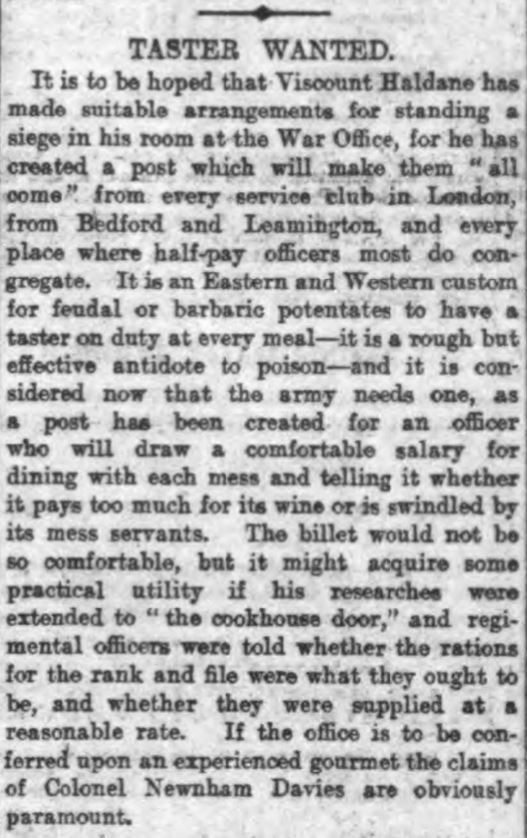 Nottingham Evening Post - Friday 07 April 1911© THE BRITISH LIBRARY BOARD. ALL RIGHTS RESERVED
Now, while I'm sure many of the employers were very much interested in whether or not they were being swindled by their suppliers, I'll hazard a guess that they were more interested to see if their employee's face turned blue while describing the aromatic inadequacies of the port.
Monarchs, as well as political and military figures, often travelled with their own taster to guard against poisoning. Hitler allegedly employed 15, just to be safe. No doubt, the tasters were well compensated. Napoleon presented his with a golden watch and a Sevres tea-service.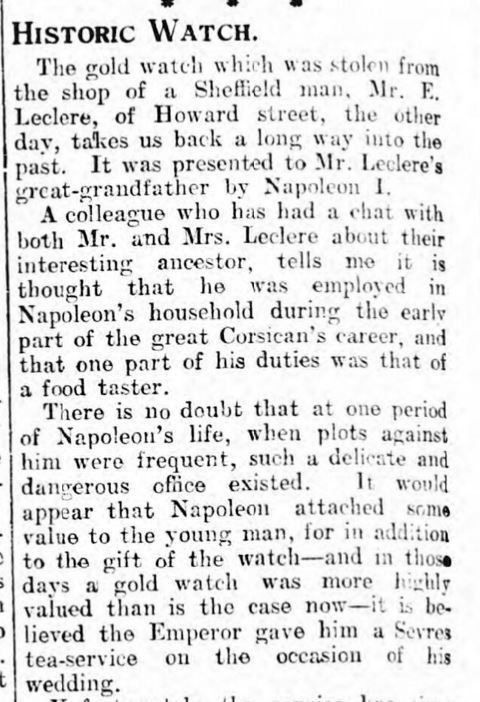 Sheffield Independent - Thursday 22 November 1928© THE BRITISH LIBRARY BOARD. ALL RIGHTS RESERVED
However even that couldn't make up for the fact that they sat down to every meal knowing it could well be their last. So here's to the food tasters, without whom history could have turned out very differently…

Aberdeen Journal - Tuesday 16 June 1942© THE BRITISH LIBRARY BOARD. ALL RStIGHTS RESERVED