In her monthly column, Jayne Shrimpton uses clues in your old family photos to reveal their hidden secrets. Jayne is a trained dress historian and portrait specialist. A former archivist at the National Portrait Gallery, she has been a freelance picture consultant, writer and lecturer for over 25 years.

Discover your family's story with a free trial
This month's photograph was submitted by Bill Emery

Q: Hello Jayne, It would be great if you could please let me know what year you think this photo might come from. It will have originated in or around Devonshire, England, if that helps.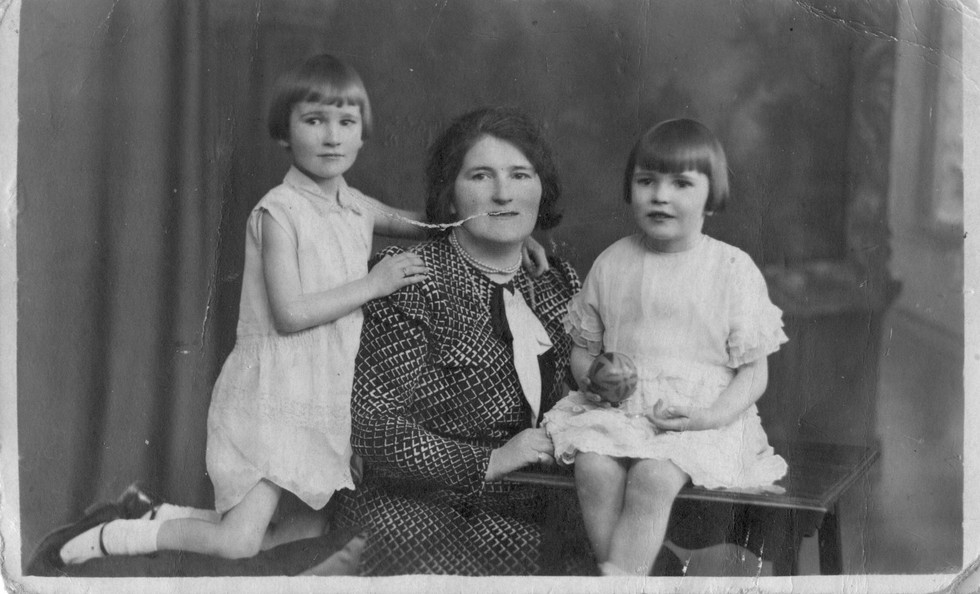 A: This is a formal studio portrait taken by a commercial photographer between the two world wars – a time when many individuals and households were acquiring their own personal cameras and beginning to take casual snapshots at home and out and about. Amateur photography rose sharply during the 1920s and 1930s and many high street photographers eventually went out of business, although the professional studio photograph was regarded as a superior portrait and some families still visited their local photographer to mark important occasions in their lives. Studio photographs of the interwar era were commonly fine images – high quality, intimate portraits depicting their subject(s) close up, as seen here. Small group portraits of mothers portrayed with their young children were popular subjects, especially now that families were generally much smaller than earlier in the century.
Without any photographer/studio details evident on this scan, the date of your photograph must be estimated from the visual image alone, particularly from the appearance of these relatives – their clothing, accessories and hairstyles. We can safely assume that the mother would have dressed herself and her daughters in their best, most fashionable or favorite clothes for this special photograph. The children wear the rather severe bobbed hairstyles with short straight-cut fringes that remained in vogue for girls throughout the 1920s and 1930s, the older (left) dressed in the kind of sleeveless, shift-style summer dress widely fashionable by the late-1920s, while her younger sister wears a more ornate white frock with flounced sleeves – a style harder to pinpoint precisely.
The mother would have dressed herself and her daughters in their best, most fashionable or favourite clothes for this special photograph
Usually adult fashions (especially women's styles) can be dated more firmly than juvenile modes. This lady wears the bobbed and softly waved hair associated particularly with the 1930s, her striking dress also dateable to the same period. We notice the soft drape of the fabric – characteristic of this decade – and its bold, abstract art deco-inspired design, also popular during the 1930s for smart daywear. The loose bow or tie effect at her neck could date her appearance to the early-middle years of the decade, as might the rows of pearls at her neck, first popularised during the 1920s. However without being able to see the complete style and length of her dress (hemlines fluctuated throughout the decade), I suggest that we consider the date range 1930-37, in order to be sure of including all possible years.
As far as it is possible to tell, the lady looks to be aged in her thirties or thereabouts and now that you know the circa date, hopefully you may be able to recognise her from other photographs, or perhaps work out who she was. Her daughters appear to be aged about 4-6 and 6-8 years old respectively, with probably two or three years between them. Working back from the 1930-37 timeframe here, they must have been born in the 1920s or beginning of the 1930s – useful dates that can be checked on the family tree and may well hold the key to positively identifying this family group.