To celebrate the recent addiction of the Surrey, Southwark, Newington Apprentice Register 1891 to our fantastic collection of apprenticeship records, we've had a look to see what lessons we can learn from the apprentices...
DON'T go the extra mile
One poor apprentice had the misfortune of being a bit too keen. Having 'got up on a bench in the shop without permission and began dusting a pane of glass', the glass broke.
Discover your family's story with a free trial
His father was asked to pay for it and his son was reprimanded for 'meddling with what did not concern him".
Remember the "persuasive power" of a pint
Some masters were unwilling to pass on the skills of their trade, instead sending their apprentices on errands such as making tea and delivering packages.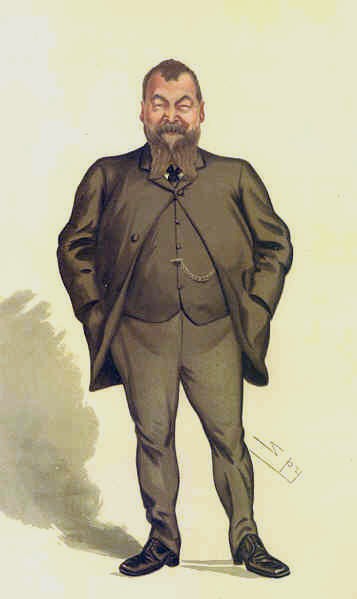 "The Working-man Member". Henry Broadhurst by Spy (Leslie Ward) in Vanity Fair, August 1884
One apprentice, Henry Broadhurst, who would go on to become a leading trade unionist, as seen in our Trade Union Membership Records, and politician in the House of Commons in the late nineteenth century, found a way to the industry's secrets after realising "the persuasive power contained in a pint of beer".
If opportunity doesn't knock, build a door
Another apprentice, William Masters, turned the tables in his favour, taking the opportunity to become acquainted with the various people he met while running menial errands around town.
Start building your family tree
When he went into business after his apprenticeship, he was already well established as an honest worker.
Learn to swim
If you ever find yourself in a spot of bother in the water you had better hope there's an apprentice nearby to help. The number of cases of apprentices saving drowning people (and monkeys) is staggering.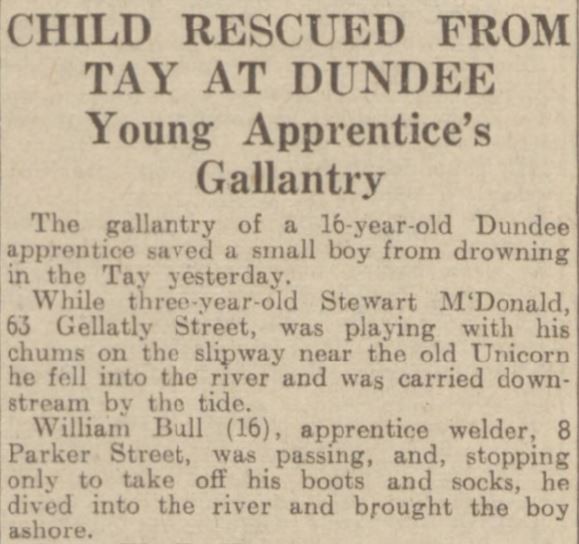 Dundee Courier - Wednesday 13 June 1945© THE BRITISH LIBRARY BOARD. ALL RIGHTS RESERVED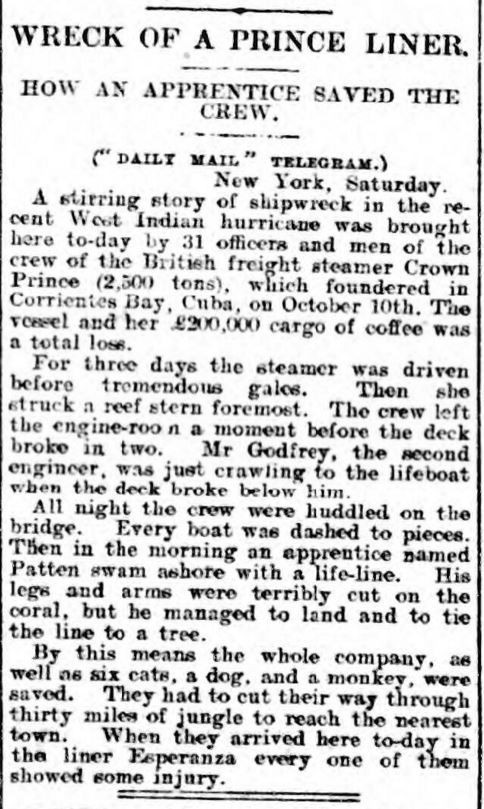 Sunderland Daily Echo and Shipping Gazette - Monday 07 November 1910© THE BRITISH LIBRARY BOARD. ALL RIGHTS RESERVED
No, seriously, learn to swim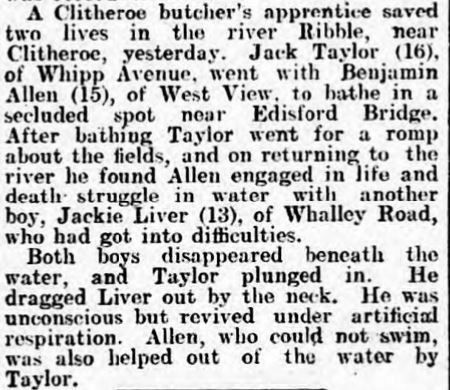 Yorkshire Post and Leeds Intelligencer - Tuesday 05 June 1928© THE BRITISH LIBRARY BOARD. ALL RIGHTS RESERVED
Explore the historic newspapers
During his apprenticeship Cecil Hetherington saved 13 lives, before going on to serve in the merchant navy.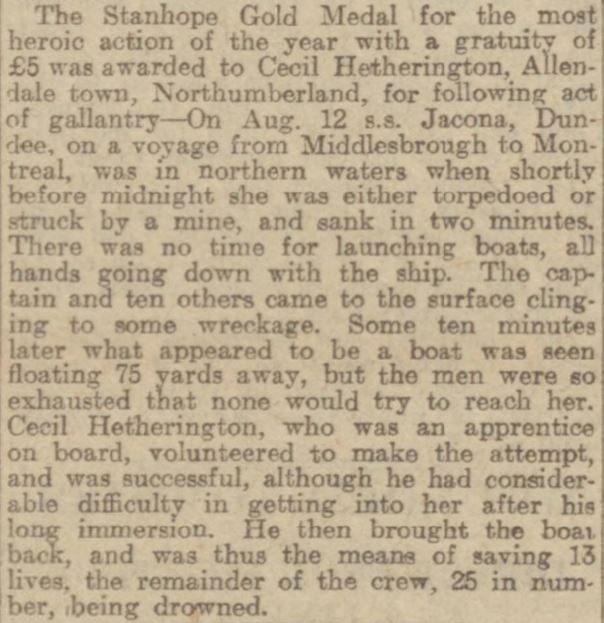 Dundee Evening Telegraph - Wednesday 09 February 1916© THE BRITISH LIBRARY BOARD. ALL RIGHTS RESERVED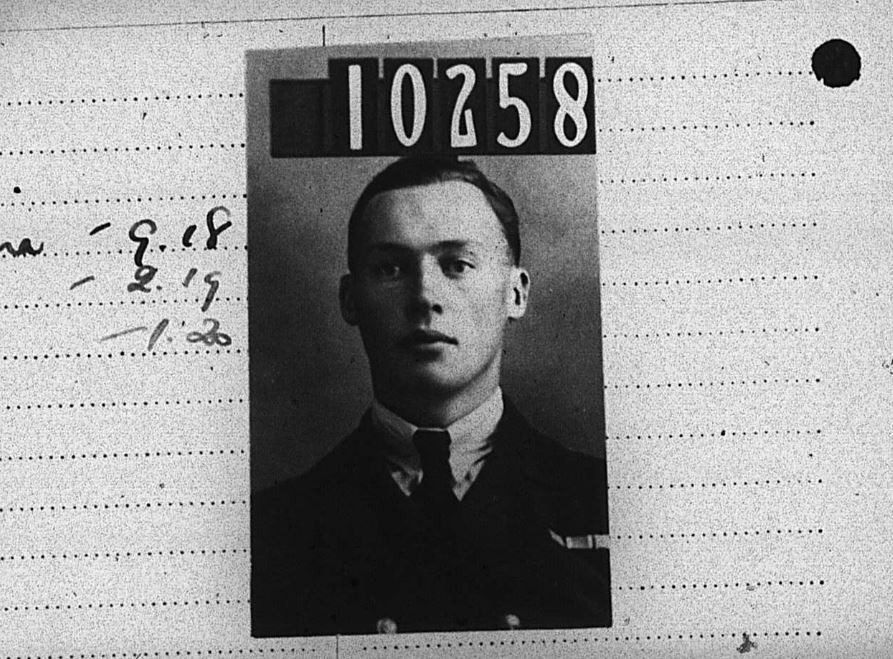 Cecil Hetherington in the Merchant Navy Seamen records. He died at sea at the age of 30.
Good things were in store for one apprentice, who literally became one maiden's knight, shining armour optional, after rescuing her from the Thames. You can find him in our Knights of the Realm index.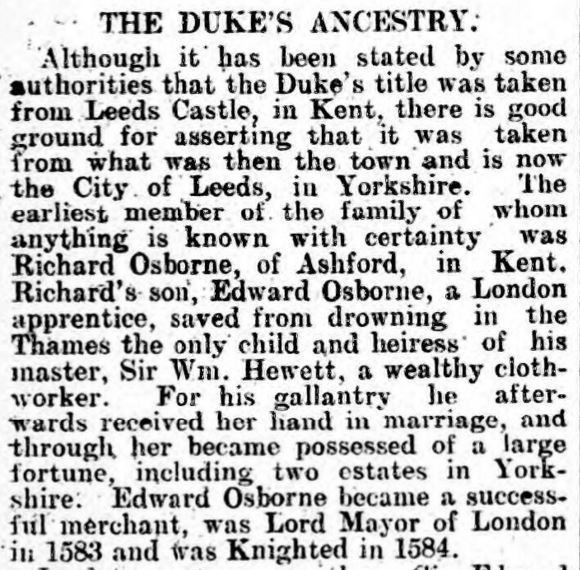 Yorkshire Post and Leeds Intelligencer - Wednesday 11 May 1927© THE BRITISH LIBRARY BOARD. ALL RIGHTS RESERVED
Search the Newington Apprentice Register 1891
Was your apprentice not from Newington? Take a look at our other records of apprentices and their masters...