Merry History and a Happy Yesteryear
Historical records offer us a unique look into the truly unforgettable events that shape our past. Records bring events to life through the individual stories of the people involved. Family tree researchers can find ancestors in countless scenarios of history including among the millions of soldiers who fought during World War I or in the boom of marriages and births following the Second World War.
In celebration of the individuals that define history, findmypast.com investigated records from Decembers past and discovered some new stories from the old.
Christmas 1914 – Christmas Truce
During World War I, a series of unofficial ceasefires took place along the Western Front during Christmas 1914. British and German soldiers joined together to sing Christmas carols, exchange gifts of cigarettes and even, in one documented case, play soccer.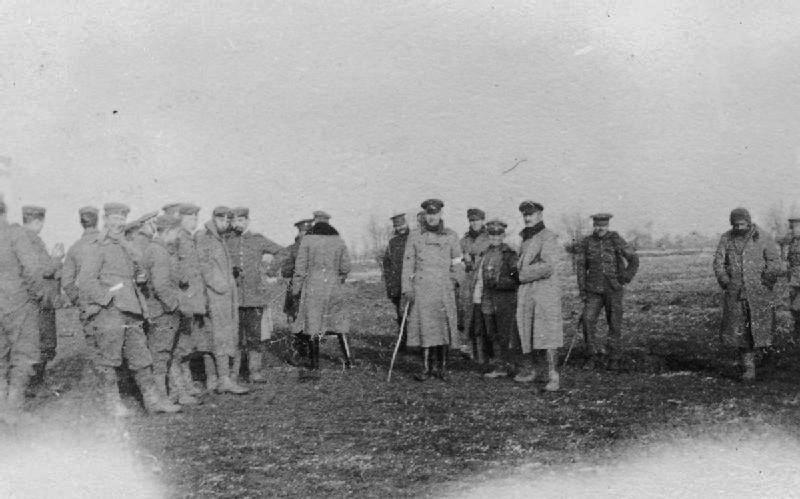 Among its records, findmypast.com found several soldiers who participated in the 1914 Christmas Truce including British troops from the Northumberland Hussars, 7th Division, Bridoux-Rouge Banc Sector (pictured).
One soldier, Second Lt. Arthur Pelham Burn of the Sixth Gordon Highlanders, who would have been present at the Christmas Truce, was killed in action within a year.

Burn's first-hand account of the Christmas Truce in a letter to a former school friend includes a powerful description of a German and British joint service to bury the dead:
"Our Padre … arranged the prayers and psalms, etc., and an interpreter wrote them out in German. They were read first in English by our Padre and then in German by a boy who was studying for the ministry. It was an extraordinary and most wonderful sight. The Germans formed up on one side, the English on the other, the officers standing in front, every head bared"
December 21 – Bah Humbug Day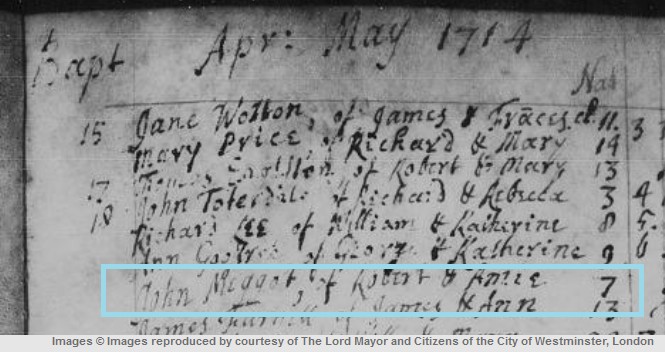 MP John Elwes' (born John Meggot) is the man who inspired Charles Dickens' famous Scrooge character from A Christmas Carol. Among the U.S. records there are six people with the grumpy surname, though no one named Ebenezer.
Dickens can be found in several records including a particularly unique record from a company he has stock in. The document notes that Dickens has died and details the management of his estate. His sister-in-law is the executer, although he separated from his wife many years before:
December 15, 1939 – Gone with the Wind Premiere
Rhett Butler may not give a damn, but this legendary cast can be seen in historical records around the time of the movie release.
Clark Gable (Rhett Butler):

From the 1940 US Census, the year after Gone with the Wind premiered
Vivien Leigh (Scarlett O'Hara) and husband Laurence Olivier:

From an outbound UK passenger list heading to New York
Leslie Howard (Ashley Wilkes) in 1938 passenger lists: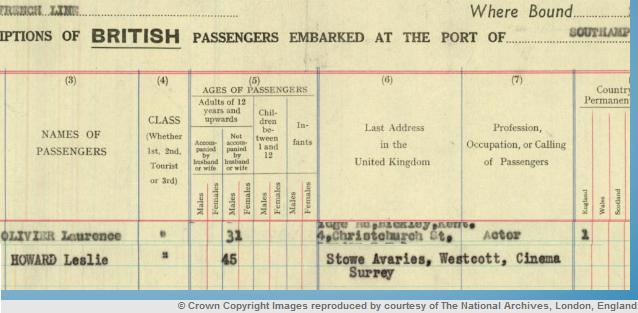 Leslie Howard on board with Laurence Olivier and a long list of directors.
From an outbound UK passenger list heading to New York
Olivia de Havilland (Melanie Hamilton Wilkes) in the 1940 U.S. census, the year before she became a naturalized citizen:

From the 1940 US Census
Hattie McDaniel (Mammy) was the first African-American to win an Academy Award. Only eight years prior she was working as a maid in Milwaukee:

From the 1930 US Census
December 1, 1955 - Rosa Parks refused to give up her seat on a bus, becoming an important symbol of the Civil Rights Movement
Rosa Parks can be found in the 1940 U.S. census with her husband, Raymond.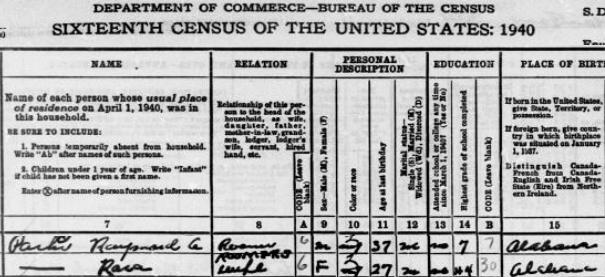 December 19, 1997 – Titanic the movie was released
Within its extensive collection of White Star Line Officers' Books, findmypast.com has located an entry from Captain Edward Smith. The entry notes details about Captain Smith's life, apprenticeship and work aboard various ships during his career. The last entry states "lost in 'Titanic' April 15th, 1912."

December 5, 1901 – Walt Disney is born
Walt Disney is found twice in findmypast.com's UK passenger lists, first aboard the Queen Elizabeth sailing to New York on December 7, 1946, traveling with his wife Lillian, as well as Perce and June Pearce. Perce Pearce was a writer and producer for films including Fantasia and Bambi.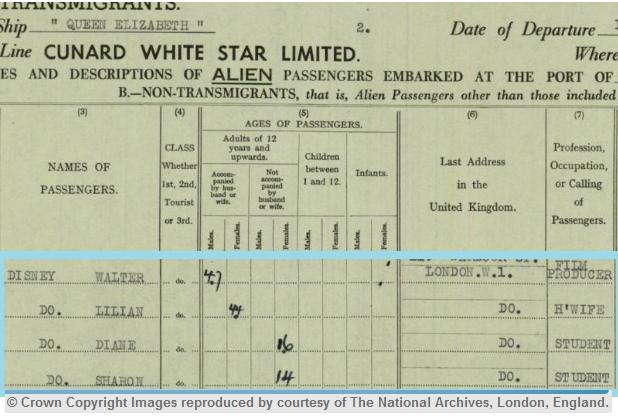 Disney also appears in 1949, once again sailing to New York aboard the Queen Elizabeth. This time, his two daughters are travelling with him, as well as Lillian. He is listed as a 'Film Producer.'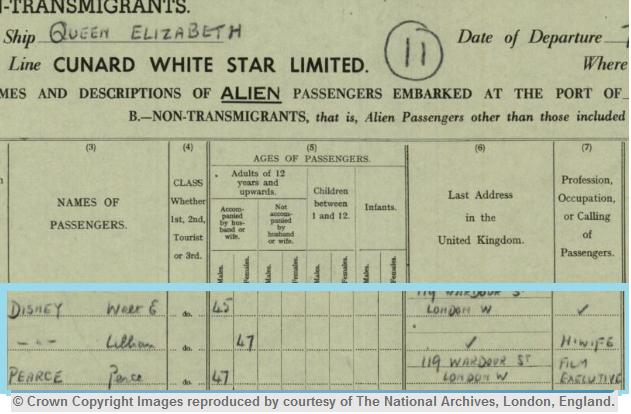 December 5, 1933 – Repeal Day! The repeal of prohibition is accomplished with the passage of the Twenty-first Amendment to the United States Constitution.
Famous bootlegger George Remus can be found in the 1920 U.S. census. He was a lawyer before becoming a bootlegger and much of his success came from finding loopholes in the law around prohibition.