More than just hot air! Historian Russ Worthington shows how historical records can make your ancestors' experience - and your own! - come alive
Guest post by Findmypast Ambassador, Russ Worthington. Known affectionately as "Cousin Russ," Russ is a genealogical coach and educator. Today, he shares a story of combining his historical research with his modern family – proving there is no end to our connections to our ancestors!
Teaching a class, I was asked a question that led me through a research process in census records and city directories, and the discovery of two digitized books provided several clues. First, the books gave me a history of the town involved, which proved to be vital to the story; and second, they provided a history of the glass manufacturing industry of the area.
https://www.findmypast.com/pay/freetrial">Start exploring your ancestors' story with a trial membership
Between the two publications, I was able to determine that the person I was looking for was involved in the glass-making business, and I was even able to locate his portrait. They also led to a connection between his wife and his business. One of her relations was an officer in the same company.
Want to learn more about your ancestor's industry? Search PERSI today!
In the history of this company, A.C. (Alonzo Cordovia Lamar) was the secretary and J. Strang was treasurer. Alonzo married Mary Strang. The Census Records and City Directories pointed out that my person's older brother worked for Alonzo in the glass business and later at his store in Camden, New Jersey.
Working with these two types of records, John H Lamar, Alonzo's older brother worked at the store on Market Street and John's son William H Lamar and his son, Nelson, worked at the Glass works in Woodbury. I went to the Gloucester County Historical Society to find the "rest of the story". The historical society had some of the information that I had collected, but what I really wanted to know was the window glass and glass works was dropped from the ads in the city directories.
In this area during the late 1800s, competition in the glass industry was fierce, and so ultimately "Standard Window Glass Works" was bought out. Although the rest of that story remains unknown, the pursuit continues, and I will continue to search for clues in newspapers and other social history records.
Clearly, the Glass Works were a part of this family for several generations. It was noted in the history that this specific glass works manufactured windows glass that produced sixteen hundred boxes of window glass per week and employed one hundred and fifty workmen in two factories in Woodbury, New Jersey.
In a recent visit to the area where the glass works was located, very little remains. The Wharton Arts Glass Studio, not too far from where the factory was located, is thankfully, still with us.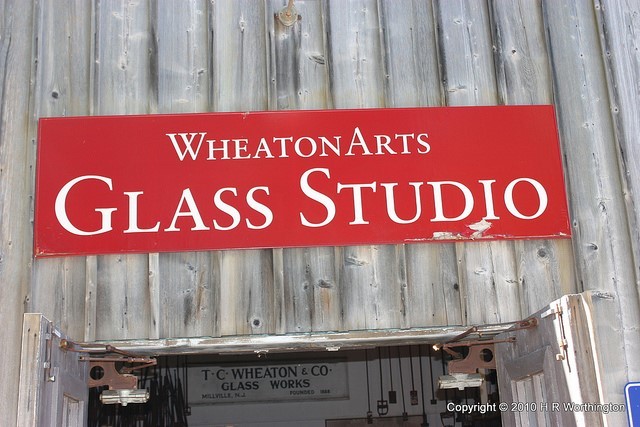 My daughter put her talent to work to create a glass bowl. What started out as this: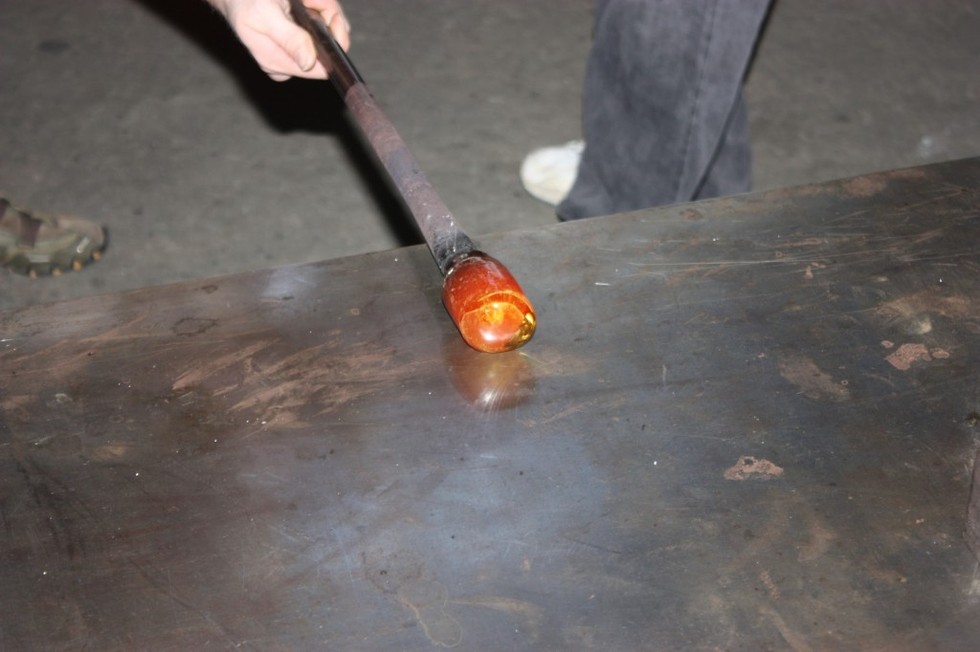 ... with a little work and help from her instructor... a little wind... created this.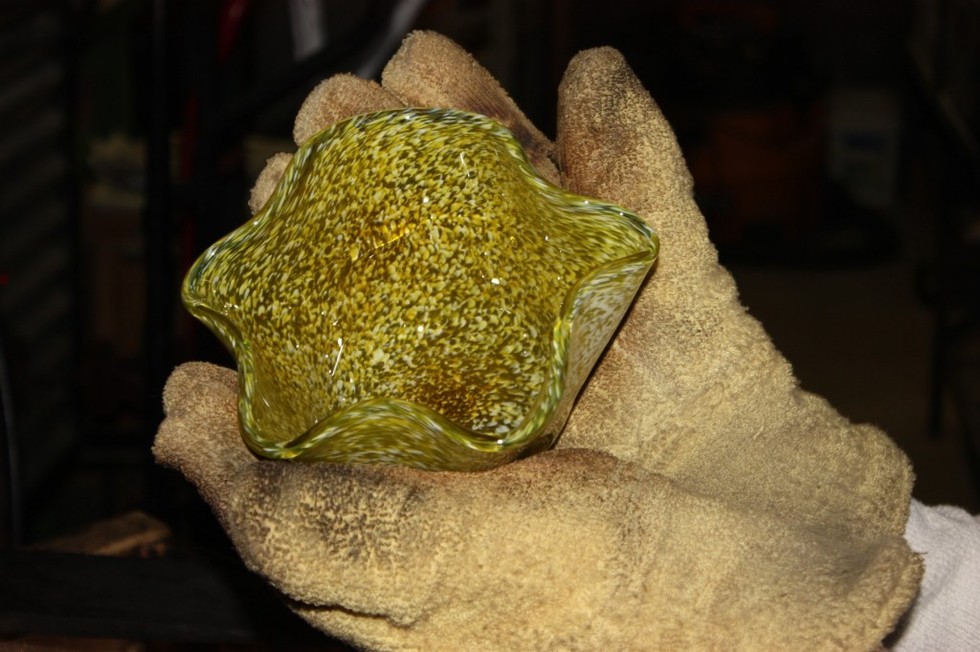 The whole process can be seen here: https://flic.kr/s/aHsjs4S44h
Little did I know, that in 2010 when I went with my daughter to watch her make that glass dish that I would end up finding a clear link to the Glass Work industry, doing a little research for a student, using a combination of census records, city directories and online books!
Russ Worthington lives in the beautiful Northwest corner of New Jersey that most people don't know exists in his beautiful state (no exit numbers). He started "collecting his ancestors" about 20 years ago when his youngest daughter gave him a genealogy management software program as a gift to "give him something to do." Little did he know where this would lead him and the people he would meet. Russ enjoys helping others in their hunts and in building their family relationships. Follow him on his blog "A Worthington Weblog" and Twitter @hrworth.