NEW RECORDS: 21 Million Irish Birth, Marriage and Death Records
Findmypast.com just added 21 million new Irish birth, marriage and death records (1800s to the 1950s) to its already staggering collection of historical records. On January 24, finmypast.com is offering a chance to access records free of charge with a promotional code in celebration of Irish Family History Day. The promotional code will be posted on the findmypast US blog on Thursday, January 24.
"The addition of 21 million new birth, marriage and death records to our website means we will now have more than 60 million Irish records on our website, including census and parish records," said Cliona Weldon of findmypast Ireland. "There has never been a better time for people to explore and discover the details of the lives of their Irish ancestors."
Births, marriages and deaths are central events in peoples' lives and these types of records are essential in developing the framework of a family tree. Findmypast carries the most detailed and thorough collection of Irish records ever seen in one place – providing a fascinating insight into Ireland's history and making Irish family research easier and more accessible than ever before. Check out the full list of records on findmypast.com.
Irish Family History Day will be celebrated on January 24 in countries around the world, including the USA, Ireland, the UK, Australia and Canada.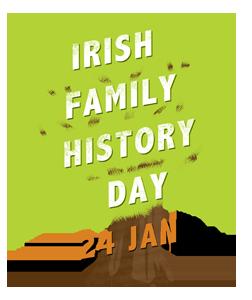 Findmypast is a proud partner of The Gathering Ireland, a year-long celebration in 2013 of Ireland and all things Irish.
The Ireland BMD collection is also available across all international findmypast sites as part of a World subscription: