NEW RECORDS: 2.5 Million UK Criminal Records, Online for the First Time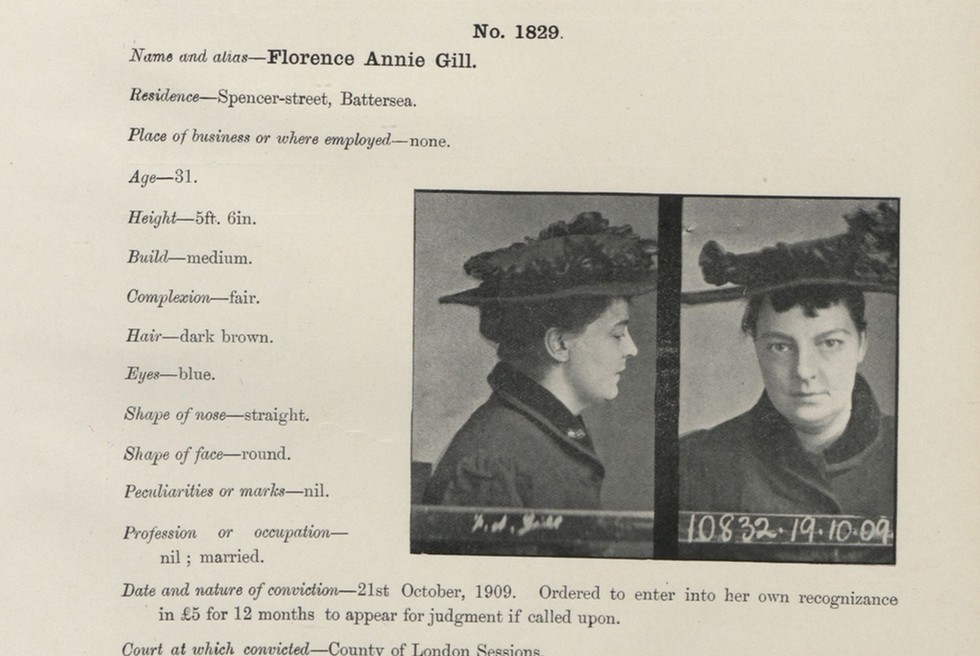 Use the promotional code 'criminal' for 20 free credits to test this amazing collection out.
Over 2.5 million records dating from 1770-1934 will be easily searchable and provide a wide variety of color, detail and fascinating social history, chronicling the fate of criminals ranging from fraudsters, counterfeiters, thieves and murderers and their victims.
With this new addition, findmypast.com World Subscribers will have access to mug shots, court documents, appeal letters, registers from the prison 'hulk' ships used when mainland prisons were overcrowded. The first 500,000 of criminal records are now available to search on findmypast.com, and the remainder is to be online soon.
"We are delighted to launch these incredible records in the United States," said D. Joshua Taylor, lead genealogist for findmypast.com. Our teams have worked to ensure the collection's rich details are available online, including descriptions of appearance and demeanor, identifying marks and mug shots."
"This set includes both the accusers and the accused, providing details on criminal acts and convictions within the United Kingdom across multiple centuries. Combined with our recently released British newspapers, this collection enables findmypast.com to provide a unique and personal glimpse at historical crime and punishment in the United Kingdom."
Paul Carter, Principle Modern Domestic records specialist at The National Archives added, "These records span several government series and show the evolution of the criminal justice system in the nineteenth century as the country dealt with the impact of industrialization, urbanization and population growth.
"They record the intimate details of hundreds of thousands of people, beginning with judges' recommendations for or against pardons, to petitions through which criminals and their families could offer mitigating circumstances and grounds for mercy, and later, licensees containing everything from previous convictions to the state of a prisoner's health."
The information in the records comes from a variety of Government departments including the Home Office, Prison Commission, Metropolitan Police, Central Criminal Court and the Admiralty. The records from 1817-1931 will be published first followed by the period 1770-1934 in the coming months.