New Records Available To Search This Findmypast Friday
This week's Findmypast Friday marks the arrival of over 67,000 New York birth, marriage and burial records as well as school registers from three of Britain's top historic schools. Explore these latest additions to reveal your family's colonial origins or discover what your family members who attended British public schools achieved in later life.
New York Records
Discover your New York ancestors by exploring nearly 16,000 records of New York baptisms spanning more than 200 years. New York baptisms 1660-1862 cover baptisms conducted Long Island, Staten Island, Kingston, New York City, between 1660 and 1862 and allow you to discover if you had family in the region when it was still a Dutch colony. Each record consists of a transcript of the original church registers. They can reveal where and when your ancestor was born, the date and location of their baptism, their residence, the names of both their parents including mother's maiden name and their father occupation.
Containing over 55,500 records, New York marriages 1639-1900 allows you to search through transcripts of church and county records from Long Island, Staten Island, Yorktown, Montgomery County, and Westchester that begin 14 years after the colony of New Amsterdam was founded by the Dutch West India Company in 1625. Each record consists of a transcript that can reveal the full names of both the bride and groom, their date of marriage, their place of marriage, their respective ages at the time of their marriage, their occupations and residences and the occupations and addresses of their parents.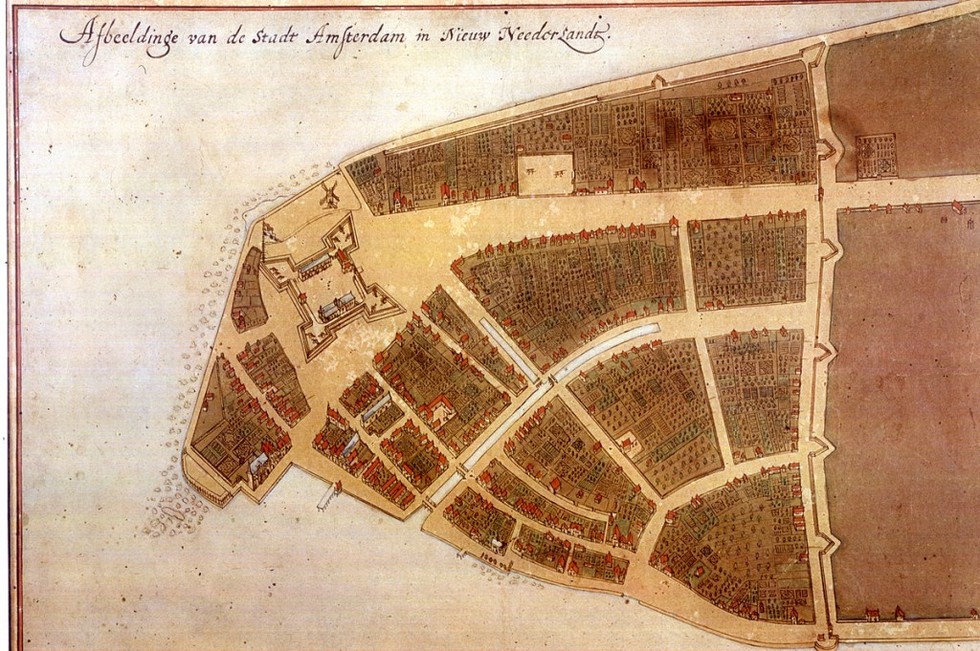 An original city map of New Amsterdam known as the Castello Plan from 1660
New York deaths & burials 1758-1862 contain over 1,300 records spanning more than a hundred years. Each record consists of a transcript that can reveal where and when your ancestor was buried as well as valuable biographical details such as their age at death, residence, occupation and the names of their parents or spouse. The records cover Jamaica, Newton and Success in Long Island, Staten Island and Yorktown. The period covered includes the time when Yorktown was of strategic importance during the American Revolution and the site of a decisive victory against the British.
Historic Public School Registers
The Eton College Register 1441-1698 allows you to explore fascinating school records dating back to the 15 century from one of the UK's leading Independent schools. Spanning three centuries and containing over 4,000 records, the registers not only reveal the names of Old Etonians but also their year of birth, the name of their father and details surrounding their education and employment after leaving the college. Each record includes a transcript of the original document and a scanned colour image that allows you to uncover the great deeds of former pupils. Notable alumni found within in the records include Queen Jane Seymour's almoner, Robert Aldrich, Elizabeth I's saucy godson and inventor of the water closet, John Harington, and Britain's first Prime Minister, Robert Walpole.
The London, Dulwich College Register 1619-1926 is comprised of over 18,000 records spanning three centuries. Dulwich College, an independent public school for boys in Dulwich, southeast London, was founded in 1619 by Elizabethan actor and contemporary of Shakespeare, Edward Alleyn, with the original purpose of educating 12 poor scholars. Records can reveal the details of both pupils and staff, including their names, position within the school, birth year, and parents' names as well as the notable achievements of former pupils including the explorers Ernest Shackleton and Stanley Portal Hyatt.
The Sussex, Lancing College Register 1901-1954 lists the details of pupils and staff and Lancing College, the first more than 30 schools founded by Reverend Nathaniel Woodard. Woodward established the school in 1848 in order to provide education "based on sound principle and sound knowledge, firmly grounded in the Christian faith." Many of those listed fought in either the First or Second World Wars including WW1 fighter ace Captain John Letts MC.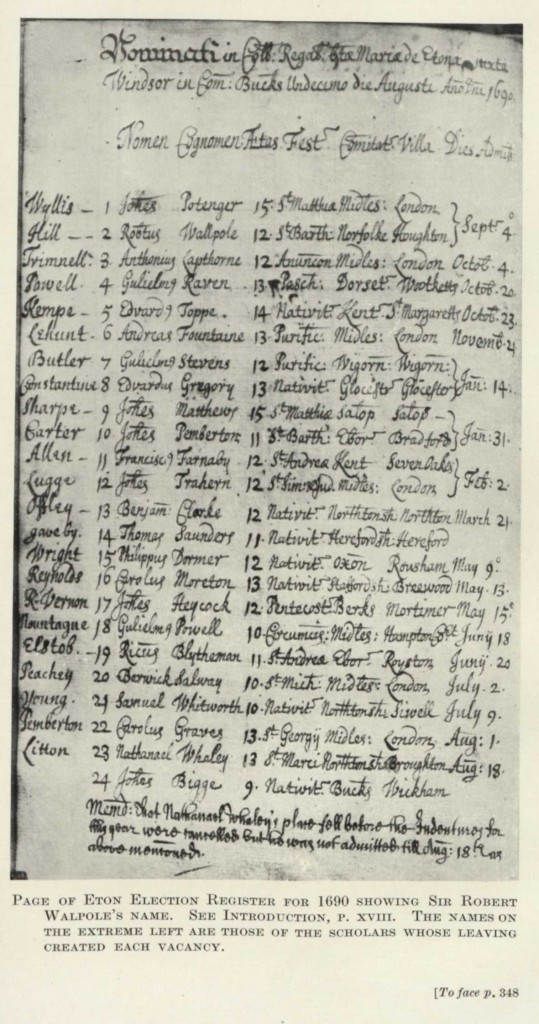 A 1690 Register for Eton College listing a young Sir Robert Walpole
Try searching for your NY ancestors in the recently released New York Biographical and Genealogical Society E-library to  see what else you can discover about their lives.
Remember to check our dedicated Findmypast Friday's page every week to keep up to date with the latest new additions.