NEW RECORDS: More than Two Million UK Records Reveal East Kent's Fascinating Past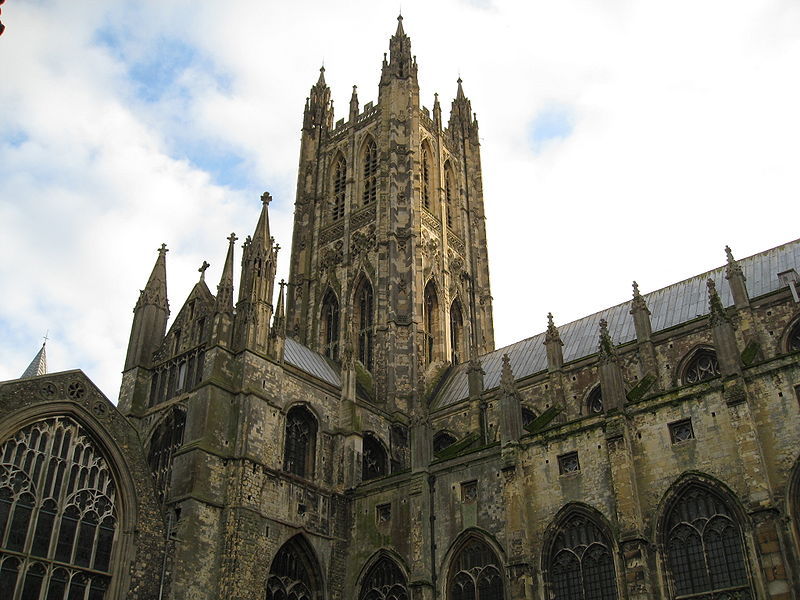 NEW UK RECORDS AVAILABLE TO SEARCH ONLINE
STATE OF THE ART LOCAL ARCHIVE CENTRE REOPENS AFTER REFURBISHMENT
For the first time today, records covering baptisms, marriages and burials from Canterbury's past have been made fully searchable online by leading family history site findmypast.com
The Canterbury Collection of parish records dating back to 1538 has been released to coincide with the reopening of the renovated Canterbury Cathedral Archives and Library reading room and contains records of almost 900,000 baptisms, 100,000 banns, 500,000 marriages and 700,000 burials.
Among the famous figures who appear in the records are dramatist Christopher Marlowe, cricketer Fuller Pitch, who was described as "The greatest batsman ever known until the appearance of WG Grace", poet and artist Dante Gabriel Rossetti and Sir George Rooke, Admiral of the Fleet who captured Gibraltar.
One register, for St Alphege Seasalter, includes odd and sometimes cutting entries about the parishioners by the vicar, Thomas Patten; for example, a note about the marriage in 1744 between John Housden "a young gape-mouthed lazy fellow" and Hannah Matthews "an old toothless wriggling hagg."
Joshua Taylor, lead genealogist for findmypast.com said: "An incredible rich record set, the collection includes records dating back to 1538. For those with colonial American ancestry, this collection offers an exciting resource for tracing ancestors from East Kent who traveled to America."
Cressida Williams from Canterbury Cathedral Archives added: "We are really pleased that these fascinating records are now available online for anybody interested in family and social history for the East Kent area. Records of baptisms, banns, marriages and burials document the most significant moments in people's lives and looking through the records gives 21st century family and social historians a really interesting window through which to view the past."
All of the registers for the historic archdeaconry of Canterbury are deposited at Canterbury Cathedral Archives, in the care of the Dean and Chapter (except for the registers of Ash with Westmarsh, which are held locally). Registers for the historic archdeaconry of Maidstone are held by Kent County Council at the History and Library Centre in Maidstone.
The Canterbury Collection is available on all of findmypast's international sites as part of a World Subscription.