We're taking a look back on 4 years of the British Newspaper Archive, and 60 years of newspapers at the British Library
There have been celebrations a-plenty in Newspaper Towers this weekend. We've been cracking open the bubbley (far away from any delicate newspapers of course) to toast the journey to get here.
Start exploring the newspaper collection
When the British Newspaper Archive launched on November 29th 2011 it had 4 million pages. Now we have more than 12,370,000 across 545 individual titles.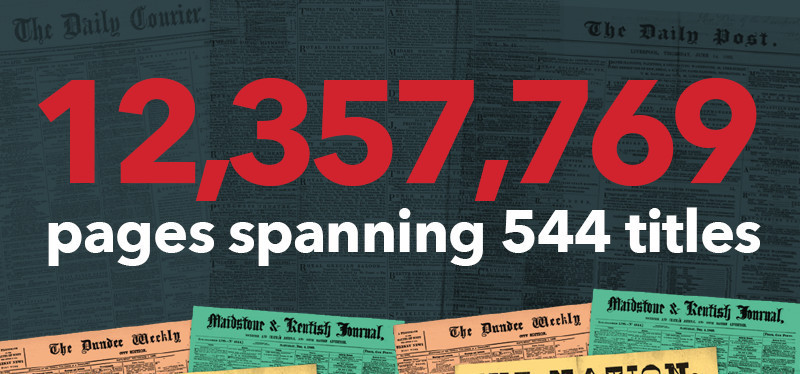 That first day we had 1.2 million searches from the public and today we're so proud of you, our users, who've found family, researched books, told stories.

Of course, many of you have been researching newspapers at the British Library for years. Who has fond – and not so fond – memories of microfilm?
Digitisation has revolutionised the way we can access historic newspapers – but some things haven't changed that much in 60 years. The bound newspapers are the same as ever and the cart in that Pathé clip seems to have still been around in 2011.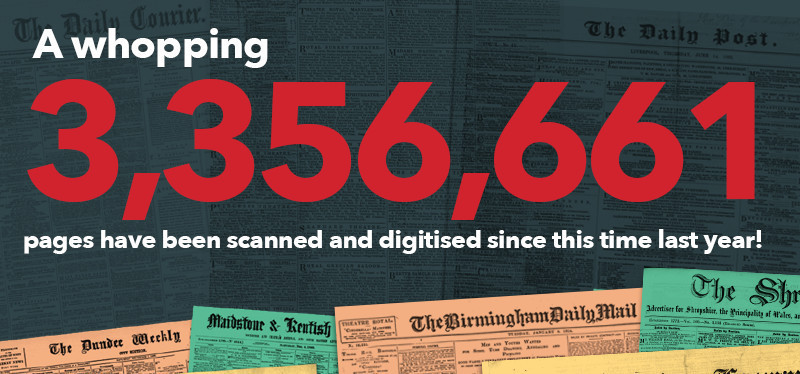 But now we're in lovely old Colindale no longer. We moved to our state of the art new home in Boston Spa in West Yorkshire in 2013 and earlier this year the British Library opened the National Newspaper Building there.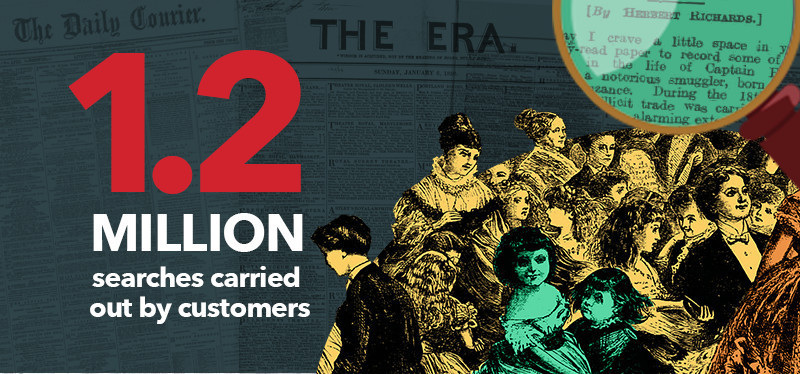 But while space will always be an ongoing issue there are other factors to consider these days. As the above BBC report exploring our new home explains, the journalism industry itself is changing.