Military records are not only historically fascinating, but also incredibly useful for discovering more personal details about your ancestors who served. Because the health of each recruit was so important, not least to determine whether they'd be accepted to serve, physical details including their height, weight, and even chest size are often included in these collections.
Start building your family tree today
Military records can also give a great indication of your ancestors' movements over the years, if they were posted overseas.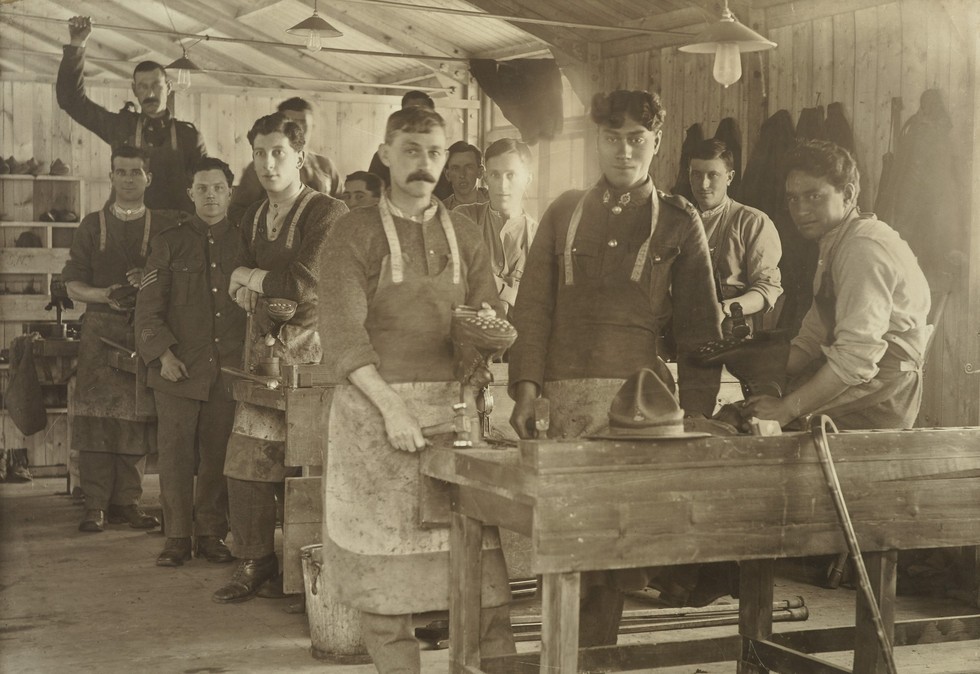 13 unidentified WWI soldiers mending boots at Oatlands Park, Surrey, England 1918, maker unknown. Acquisition history unknown. Te Papa (O.031479)
This record set contains details of approximately 85,000 men who attested (signed up) for service for regiments in Surrey between 1908 and 1933. Surviving Recruitment Registers around World War 1 are very rare, and so this collection offers a precious snapshot of the Surrey men who served. Extra offices were set up to accommodate the influx of recruits in 1914 in Richmond, Putney, Wandsworth, Streatham, East Dulwich, Peckham, Upper Norwood, Tooting, Mitcham, Wimbledon, Sutton, East Molesey, Walton on Thames, Epsom and Wallington.
Most of these records cover those who volunteered or were conscripted during World War 1, however there are also pre and post-war enlistments included. Each record usually includes the soldier's name, attestation year, service number, regiment, age, height, hair and eye colour, other distinctive physical characteristics, occupation, and notes.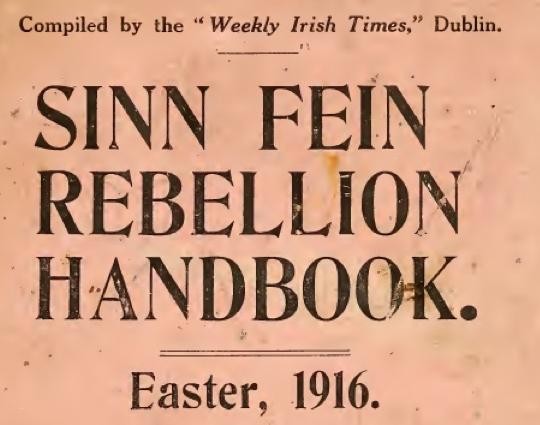 The Dublin-based rebellion of Irish nationals against British rule in Ireland was prompted largely by the British government's delay in enacting the Home Rule Bill in September 1914, due to the outbreak of World War 1. This Bill had guaranteed a degree of domestic political freedom, and its suspension meant that the only way to achieve this was through armed conflict.
In 1917, the Irish Times published the Rebellion Handbook, based on a collection of articles which ran in the paper in May 1916. This gave a detailed account of the Easter Rising, including Roger Casement's landing, capture, trial and execution, lists of those taken prisoner, plus an official list of the casualties, names of prisoners, photographs, and maps of key locations in Dublin at the time.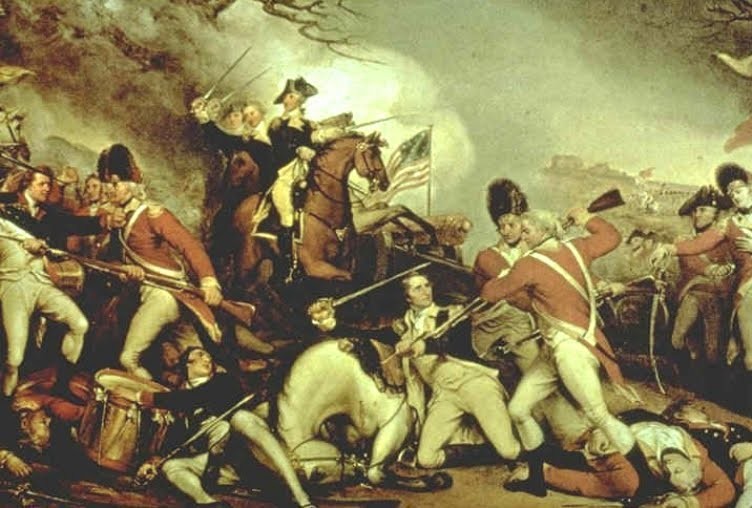 This collection dates from the early 1800s, when the United States started issuing pensions to military veterans from various early conflicts. It contains more than 90,000 records, each representing an American granted a pension for service during the American Revolution. Most are for veterans of the American War of Independence or Revolutionary War and their families, however some applications for veterans of the Barbary and Indian Wars are included.
The information included in each record may vary, however it usually includes the former soldiers' first and last name, service number, rank, service state, and their spouse's name. Most records have multiple pages associated with each veteran, so be sure to view all the images to ensure you're not missing any crucial extra details.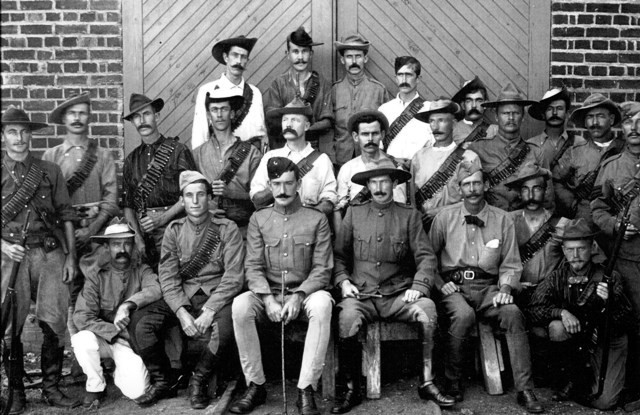 The Second Boer War was fought between the United Kingdom and the South African Republic and the Orange Free State from 11 October 1899 until 31 May 1902. As part of the British war effort, troops were gathered from various colonies of the British Empire, including Australia.

Ten contingents departed from Adelaide to fight between 1899 and 1902. The military supplied six contingents, comprised of 1430 volunteers. The 1st and 2nd Contingents were financed by the South Australia Government, while the 3rd Bushmen's Contingent was privately (and relatively poorly) financed, and the remaining contingents were financed by Britain. Each record in this collection contains a transcript including the soldier's name, birth place, enlistment place, contingent, ranks, notes, state and country.