Pap's Pin: A reminder of work, longevity, and the American Dream
This guest post is by Findmypast Ambassaador, Lisa Alzo, M.F. A., author of The Accidental Genealogist Blog. She shares a very personal story of determination and a few tips for researching your ancestor's work experiences.
"There is no substitute for hard work."
- Thomas A. Edison
For more than 40 years, my paternal grandfather, John Alzo, pulled on his brown work pants and shirt, put on his safety shoes, ate two soft-boiled eggs with toast with some coffee and then walked to the Carnegie steel plant in Duquesne, Pennsylvania.
He worked an eight-hour shift as a millwright in the No. 5 Bar Mill; his main job was roll greaser for the hot saw. It was tedious work, with little rest, except for a short break to eat a lunch of homemade soup and bread that my grandmother packed for him in the large round dinner bucket each day.
In 1943, his average weekly wage was $34.44. A few hours of overtime could net him a bit more.
Access 1 billion records this week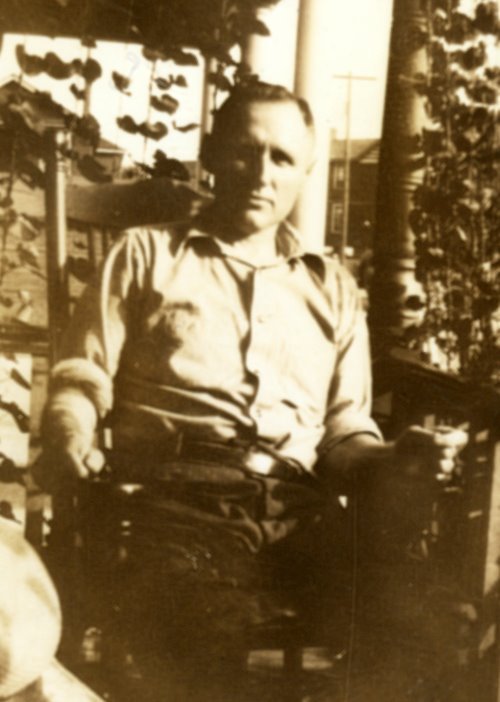 John Alzo
The American Dream
John Alzo was the first of my four grandparents to immigrate to the United States. He was just 16 when he arrived at Ellis Island in New York in 1910.
He had $25 in his pocket and was headed to McKees Rocks, Pennsylvania, and eventually obtained the job in the Duquesne mill. Not only did he make a new life for himself in America, he sent money to his family in Slovakia so they could purchase land there.
My grandfather was always working. He built the family's coal bin, and as the neighborhood "handy man," he fixed broken appliances or other items for his friends. In those rare times when he wasn't working with his hands, he read the bible, learned English in night classes at the mill, and studied for his United States Citizenship test.
Tips for understanding your ancestor's occupation
As an essential part of our lives, our work often defines us.
How many times are we asked (or ask others we meet), "What do you do?"
In the same way, learning about our ancestor's job, work ethic, and choice of occupation and economic status, perhaps we can understand more about the decisions they made. Here are some ways to examine the importance of work in your own family.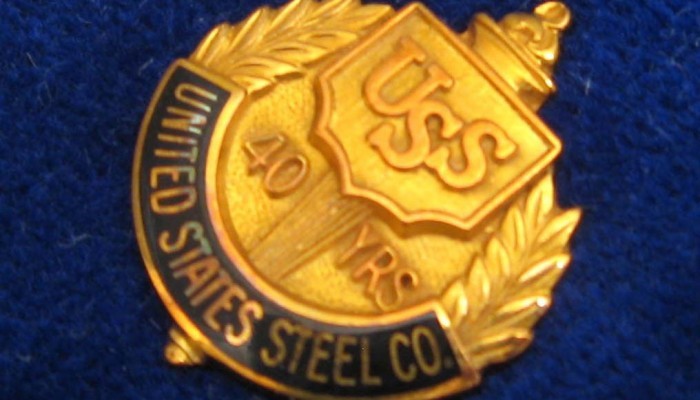 Check home and family sources. Work papers, permits, and other documents may describe an ancestor's physical appearance, health, next of kin, job details, etc. Also, check pins, medals, or key chains for date clues to get employment or pension records. (For example, I have a pin that belonged to my grandfather commemorating his 40 years of service with US Steel).
Explore special collections. Look for local exhibits about labor and work in museums, libraries, or historical societies in your ancestor's hometown. For example, to research my grandfather's job, I used labor-related records at The Archives of Industrial Society (AIS) at the University of Pittsburgh. You can also research the Periodical Source Index (PERSI)—the largest subject index to genealogy and local history periodical articles in the world available at FindMyPast. Check with the local tourism office or visitors bureau about industry-related tours (farming, coal mines, steel mills, etc.). You can also check online resources such as The Digital Public Library of America, The Library of Congress American Memory Project, or Records of the Work Projects Administration (WPA) at the National Archives Records Administration.
Document your own career. Are you doing what you love? If so, write down your thoughts and reflections about what you love best about your job or career. If not, perhaps take some time to think about your "dream job" and what it would take to have it. Then, make a plan and set some goals for getting it. Have you followed in the footsteps of your ancestors for your employment? Note any similar skills, talents, or abilities they had that you see in yourself.
I never knew my grandfather—he died before I was born. At age 67, he suffered a heart attack while painting his back porch on a Saturday afternoon. Ironically, he had just returned home from a funeral where he served as a pallbearer for one of his closest friends. Although I never had a chance to talk with Pap, his photograph sits above my desk inspiring me to take pride in the work that I do. I often write about him on my blog The Accidental Genealogist.
Lisa A. Alzo is a freelance writer, instructor and lecturer. An avid genealogist for more than 25 years, she is an internationally recognized expert in East European genealogy, and is the author of nine books and hundreds of magazine articles. Visit http://www.lisaalzo.com for more information, and follow her on Twitter @lisaalzo.