Records Update: Irish Petty Session Court Registers gets 2.5M New Records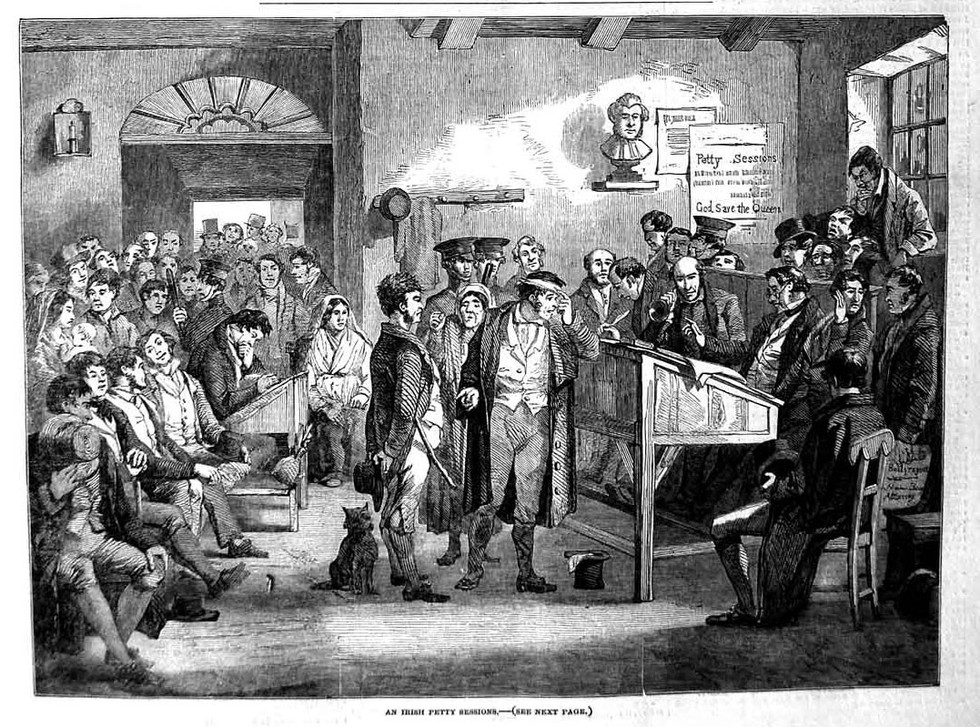 We just made an additional 2.5 million court records available to search online in the Irish Petty Sessions Court Registers 1828-1912 record set, which exposes the petty crimes Ireland's residents committed and how they were punished. This addition features 44 new courts in 19 counties around Ireland. A further 55 courts have been supplemented with records from additional years. This brings the total Petty Sessions Court Registers on findmypast.com to more than 12 million records.
Notable new courts that have been added are the Limerick City Children's Court and two courts with pre-famine records – Moynalty, Co. Meath and Nenagh, Co. Tipperary. For the first time, seven new courts from Co. Longford have been added, making more than a quarter of a million new records for the county available online. Also, a number of new courts were added from Co. Laois (five) and Co. Cork (four).
Being drunk in a public place, being drunk in charge of a cart, failure to pay rent and allowing livestock to wander on the road are among some of the most common misdemeanors that sent our ancestors to court.  While most of the defendants in these records were only charged with a fine, the variety of cases provides a colorful look into Irish life through this time.
D. Joshua Taylor, lead genealogist for findmypast.com, said, "This growing collection of exciting records adds valuable detail for Americans looking into their Irish roots."
New courts have been added to the following counties: Clare, Cork, Donegal, Dublin, Galway, Kerry, Kildare, Laois, Limerick, Longford, Louth, Mayo, Meath, Monaghan, Offaly, Sligo, Tipperary, Waterford and Westmeath.
This and all new record collection additions are available across all international findmypast sites with a World Subscription.
Findmypast.com's expertise at digitizing historical records and uniting communities provides the tools to help people connect with their past and present.
These collections of records and newspapers are available across all international sites. All new record additions to any one international site are also added to all other international sites.
To learn more about findmypast.com or to get started on your own family history search:
Like findmypast on Facebook at https://www.facebook.com/findmypastus

Follow findmypast on Twitter at https://twitter.com/findmypastus

Follow findmypast on Pinterest at http://pinterest.com/findmypastus/