Reese Witherspoon Comes from a Warrior Family
Findmypast.com has discovered records linking the family of Reese Witherspoon to nearly every major American conflict since the American Revolution.
Service records indicate Witherspoon ancestors were active in the service during conflicts including the Revolutionary War, the War of 1812, the Creek Indian War, the Civil War, World War II, and the Vietnam and Korean conflicts.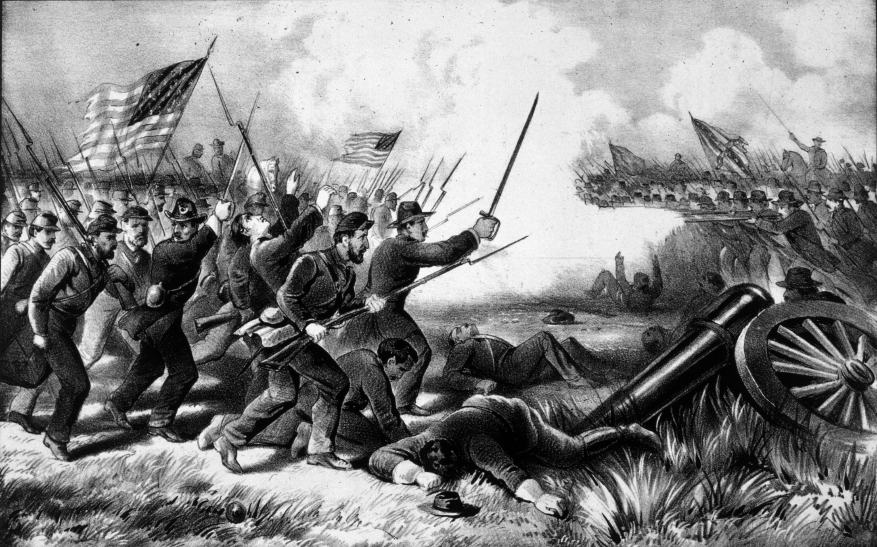 As America reflects on the 150th Anniversary of the Civil War, expert researchers from findmypast.com have worked to uncover families, famous and non-famous, who had a long history of military service. All of us at findmypast.com have been having quite a bit of fun on this project, especially with researching popular actress Reese Witherspoon. We were very excited to discover that she not only had civil war ancestry but a remarkable family tree filled with military service since the birth of our country.
Revolutionary War:

James Gray served as a solider during the first American conflict and is Witherspoon's maternal 5th great-grandfather. His military service resulted in a land grant after the Revolution.

War of 1812: Her paternal 4th great-grandfather, Josiah Spurlock, was alleged to have been a colonel and bodyguard to Andrew Jackson. However, the records show he was most likely an Ensign and possibly served in a unit that guarded Andrew Jackson, who would later become theseventh President of the United States.

Creek Indian War: While not considered a major American conflict, her maternal 3rd great-grandfather was Col. William M. Brown, who served during this conflict in 1836.

Civil War: During the Civil War, Witherspoon's Southern ancestors fought for the Confederacy. Her paternal 3rd great-grandfather, Abraham A. Pennington served under Capt. Carroll in Company E of the 48th Tennessee Infantry.  Pennington served in battles at Murfreesboro, Missionary Ridge, and Chickamauga.

World War II: Witherspoon's maternal grandfather was Emmett Tom Reese, who served as a captain in the Army Air Corps during the Second World War. He enlisted at Fort McPherson in Atlanta on April 8, 1942.

Vietnam and Korea: William James Witherspoon, her paternal grandfather, served in the United States Air Force for 35 years including the World War II, Korea and Vietnam eras, and attained the rank of colonel. While it is known he served during these time periods, it is not known if he saw battles in these wars or was stationed in the countries during active conflict.
"Military records are often one of the best, and most moving, sources of information regarding ancestors," said D. Joshua Taylor, findmypast.com's lead genealogist. "They offer a unique look at both specific individuals and the time period as a whole, and more in-depth information that simply isn't available through other forms of records."
The Witherspoon family military history has one obvious missing link: World War I. While Reese's four great-grandfathers were all alive during this time, they were all exempt from combat either due to dependents, the importance of their work on the home front, or being deemed too old to be required to sign up for the draft.
These discoveries were made by Debbie Mieszala, CGSM, a researcher for findmypast.com. Various traditional and digital sources were used in the research including records found in findmypast.com's newspaper and military collections, the two fastest growing U.S. record collections on the site.