What did your ancestors contribute to history?
If your first thought was "not much" then you're wrong - dead wrong!
The truth is that each and every one of your ancestors made significant contributions to human history and you probably just don't realize it.
Perhaps their actions exemplified the regional character of their time.
Maybe a family marriage was a heroic stand against a social status quo.
And what if they participated in a historical event everyone learns about in school?
We need to know these stories!
Studying social history can help you piece together disparate clues in your family tree to create amazing narratives that really bring your family history to life.
This guide will discuss the benefits of adding social history to your research rotation, some considerations you need to keep in mind, and some helpful resources to get you started.
Start your free family tree today
Turning history upside-down

The history taught in most school tends to focus on the stories of the great men and women and their impact on history.
The only appearance our ancestors make is when historians discuss how the "common people" were affected by these "great men."
But since the 1970's, there has been a dramatic and significant shift in how historians interpret history. A new brand of history - social history - has embraced the stories of everyday people. Fortunately, historians are far more interested in the day-to-day lives of our ancestors than they used to be.
Instead of viewing historical change from the "top down" we're now looking at it from the "bottom up."
This is fantastic news for genealogists - our ancestors are now the stars! Thanks to social history, we have an incredible amount of information about how our ancestors lived their lives right at our fingertips.
Here's a good way to think about how social historians approach history. They see history as:
A collection of choices
Made by individual actors
Within a larger historical context
Examples
Here are some hypothetical examples of the kinds of things you can learn from social history.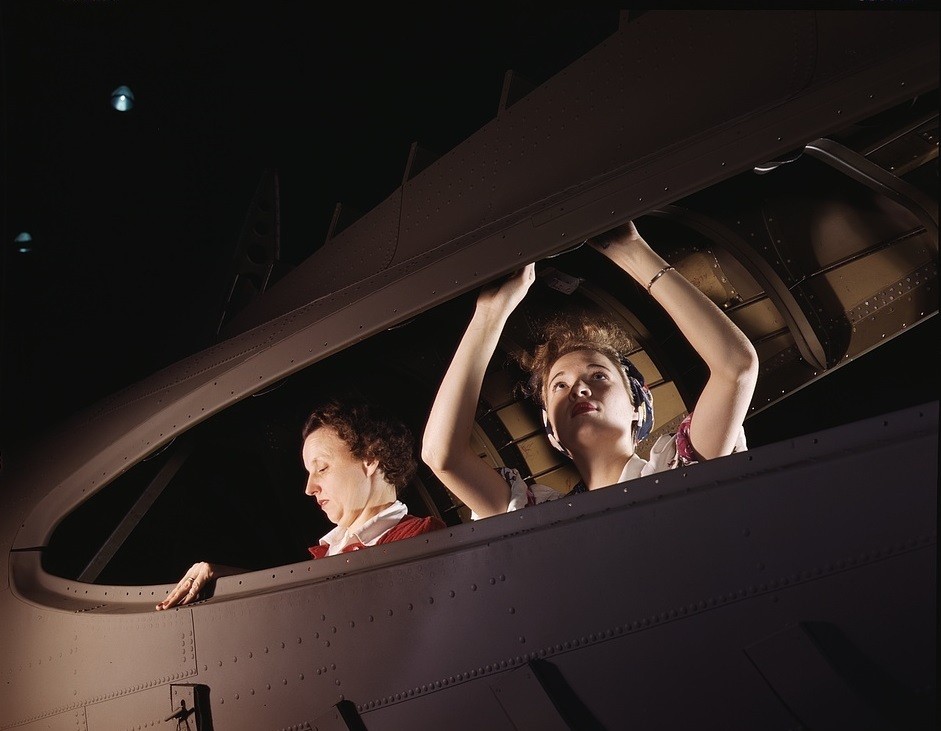 Women in 1942 work on bombers at the Douglas Aircraft Company.Farm Security Administration - Office of War Information Collection 12002-39, Library of Congress
You may know that your mother worked on airplanes during World War II, but what else about it? Through social history sources like newspapers, you can find detailed accounts of what it was like to do the work she did and through detailed accounts of people just like her, you can create a very well-educated guess as to what her experience was like.
Explore social history through the news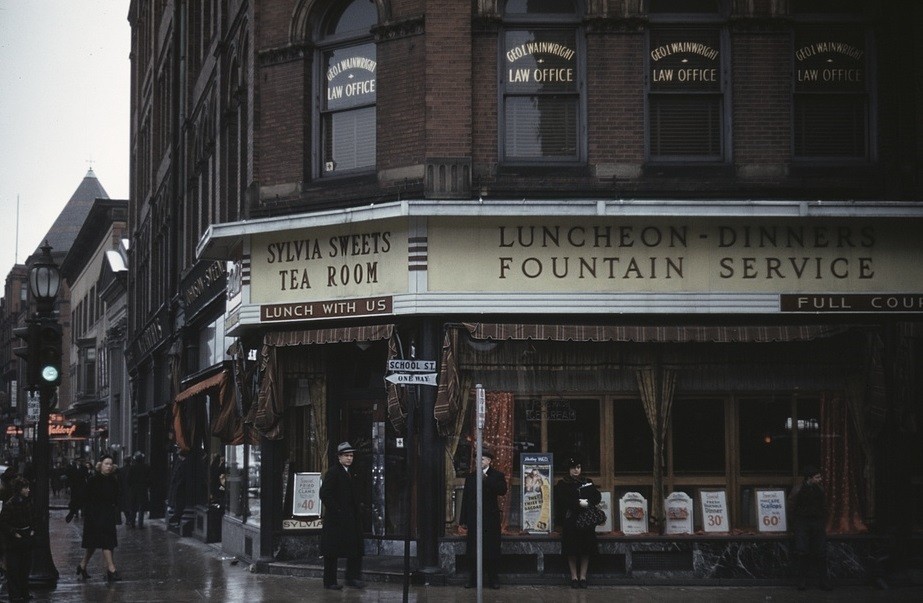 Corner of School and Main streets, Brockton, Massachusetts, 1940Farm Security Administration - Office of War Information Collection 12002-39, Library of Congress
Maybe you know your grandfather grew up in Brockton Massachusetts, but what else do you know about that town? By exploring local and social history through periodicals, you will learn interesting details about the history of the town, what its residents were like, and if your family made local history.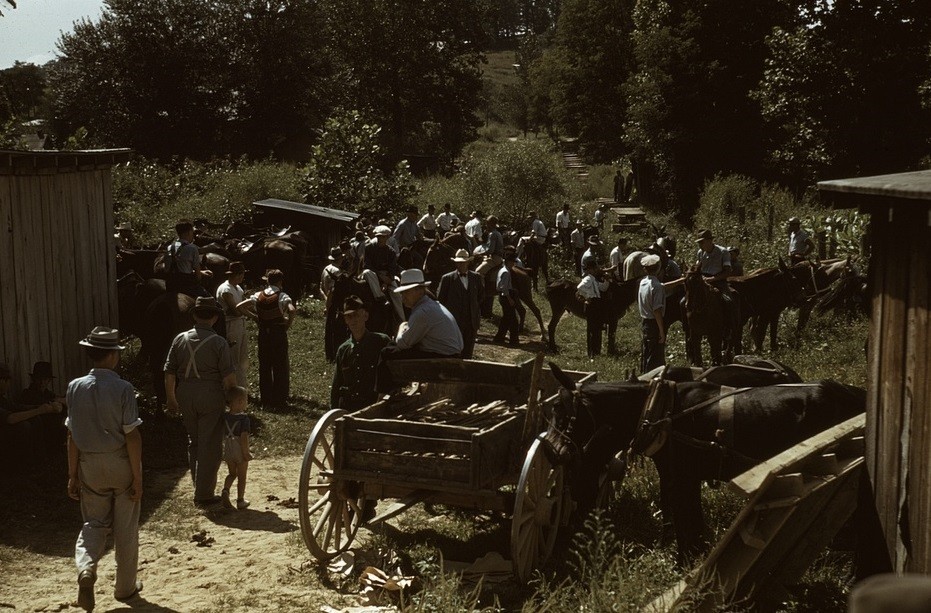 Many Scotch-Irish settled in the Southeastern United States, especially in Kentucky and TennesseeFarm Security Administration - Office of War Information Collection 12002-39, Library of Congress
Many Americans know that they have Scotch-Irish ancestors, but this group immigrated very early and few records of the first generations survive. However, a wealth of history books about the Scotch-Irish in America does survive. So even if you can't find out exactly what your Scotch-Irish relatives were up to when they arrived in America, using these resources will give you an excellent idea of their trials and tribulations in the new world (they were very interesting).
Fascinating facts about the Scotch-Irish
Why genealogists must learn social history

Think about the previously mentioned list in terms of your family tree.
If you have a family tree, you already have numbers one and two:
A collection of choices: Each event on your family tree represents a choice: a marriage, change of occupation or a move.
Made by individual actors: Each member of your family tree contributed to history in some way
Within a larger historical context: This is what learning social history will provide, and it will make the first two items on this list far more meaningful.
Think of a family tree that's only made up of names and dates as a skinny little sapling: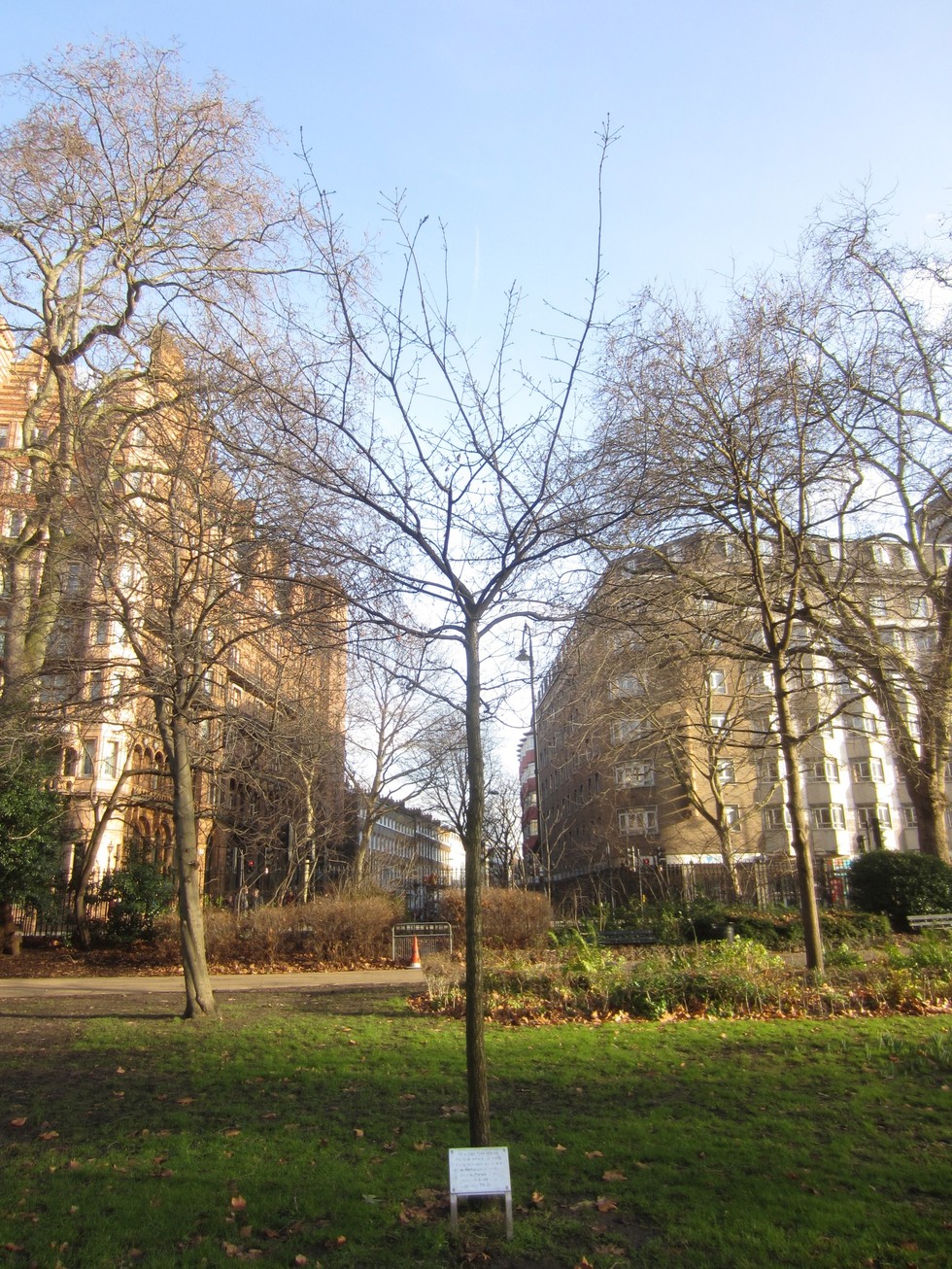 Your family tree before you begin researching social historyWikimedia Commons
Adding social history to it will help it grow into a massive oak tree with amazing green leafy branches: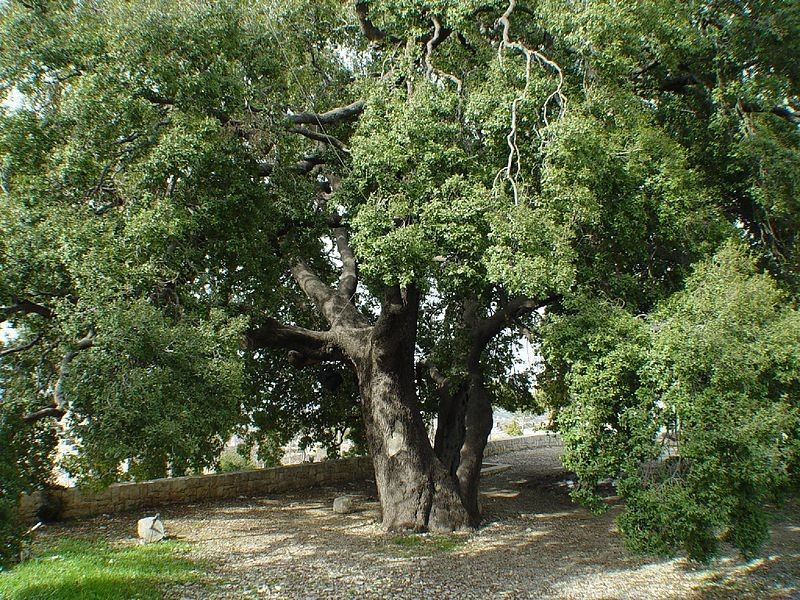 After diving into social history, your family tree will resemble this 1500 year oak. Wikimedia Commons
Here are some other reasons you should consider adding social history to your research:
If you've done it all (or hit a brick wall): Many of our users are so advanced in their family history that there's not much progress to be made. Others have hit a frustrating brick wall and don't know where to turn. If either description sounds like you, why not try social history? Adding depth to each ancestor is satisfying and worthwhile.

A great change of pace: Like any activity, genealogy can get a little stale. After all the censuses, indexes and archive hunting, you can only look at so many names and dates! Researching social history is a great way to make progress on your family history, but it's different than "regular" genealogy research - there's a lot of interesting reading!

You want to excite others: Family historians are waging a constant battle to capture the attention of the family. Unfortunately, not everyone is interested in perusing a family tree, but everyone loves a good story. Stockpile some great ones for the next family gathering and you'll be the star of the show!
Break through brick walls: It might sound surprising, but social history research often leads to bonus record discoveries. Understanding more about your ancestor's migration pattern, the history of their county, or even the history of their profession may lead to some interesting new record sets to research.
Essential tips
There are a few things that the genealogist must keep in mind while researching social history.
Historical uncertainty: Genealogy is built upon only accepting events that are 100% provable. Unfortunately, other branches of history cannot draw such clear conclusions. Studying social history should leave you saying a lot of phrases that begin with likely, possibly or probably, and that's okay - you're going to come to some very solid conclusions, but should be careful not to over-state them as absolute facts.

There is always historical context to an event... but not all history provides context! Nothing happened in a vacuum, so it's always helpful to know what was going on in the world at the time of an event on your family tree. However, not everything going on in the world counts as historical context. For instance, if someone in your family got divorced in May of 1912, you can't blame it on the Titanic!
Critically evaluate sources: Just like you need to do with record sets, every source should be thoroughly evaluated. You will likely encounter newspaper articles that could contain bias or inaccuracy, and keep in mind that history written in the early 20th century and before can also be riddled with problems. These kinds of sources are still quite valuable - you just need to be realistic about what you're working with.

Use the narrative: Once you've found a great story and exhaustively researched it, write it up! Creating a single short story, an anthology of family stories, or a generational family history book is the best way to preserve your hard work. These can be treasured items to give family members as gifts, and these days it's easy to self-publish.

Register for a free account today - no credit card required
Master social history
Search guide: Social history (you are here)