Separating fact from (football) legend: Colin Simmons tracks down a mythical sporting ancestor
Findmypast expert user, Colin Simmons has been involved in genealogy and local history for the last 15 years. He has had 5 books published, and enjoys finding out more about his ancestors and the world they lived in. Colin loves helping people with their family trees and breaking through their brick walls.
Start building your own family tree today
A common theme which pops up while researching your family tree is that of fact versus family legend, and it's crucial to separate the two while on the hunt for your ancestors. There was a family myth that on my mum's side of the family, a cousin had played for Portsmouth football club. Sadly, my mum is no longer with us to ask, but my dad was convinced it was Johnny Gordon.
A quick search online brought up some information about him. Using that, I found out that he married Audrey Ware, and that his parents were James and Mary Alice. The problem was, I could find no connection to my family. James and Mary came from Newcastle. My family came from Portsmouth. So where was the connection?
James and Mary came from Newcastle. My family came from Portsmouth. So where was the connection?
I explored Audrey's family using births, marriages and probate records. I went back to the census information and there was still no connection. I found out that Johnny had a brother Dennis. I went up and down and sideways, but to no avail.
I looked at James and Mary and explored their siblings, looking at census information and probate records to look for any name that might connect to mine. I made a tree with 62 people in it, siblings, cousins, husbands and still nothing. Even their locations had no link to my family.
Was your ancestor a local hero? Find out in our newspapers

I contacted a cousin of my nan who had a think. None the names I gave her rang a bell. She then remembered that there was Gordon Dale, another footballer who married one of the Wareham family. His in-law, Jack, was married to the daughter of my nan's auntie. Phew. So that made him the brother in-law of the husband of my first cousin twice removed. So very distant.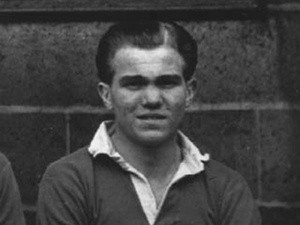 Gordon Dale
Gordon Dale was considered one of the most skillful but inconsistent players ever to have played for Pompey, which meant that he was either loved or hated by the Fratton faithful as his appearances would bring both pleasure and frustration in equal measure. His 'trick` (some called it his 'secret weapon`) was to adopt a deliberately lazy attitude, then when the full back had 'switched off` he would spring into action and, with the ball controlled neatly at his feet, swerve this way and that before delivering an accurate cross into the box.
Some reckoned that 'in his day' he was as good as Sir Stanley Matthews, but as he couldn`t always perform, and spent a lot of time in the reserves. It`s suggested that every time he played for Pompey his presence would swell the gate by a few hundred people.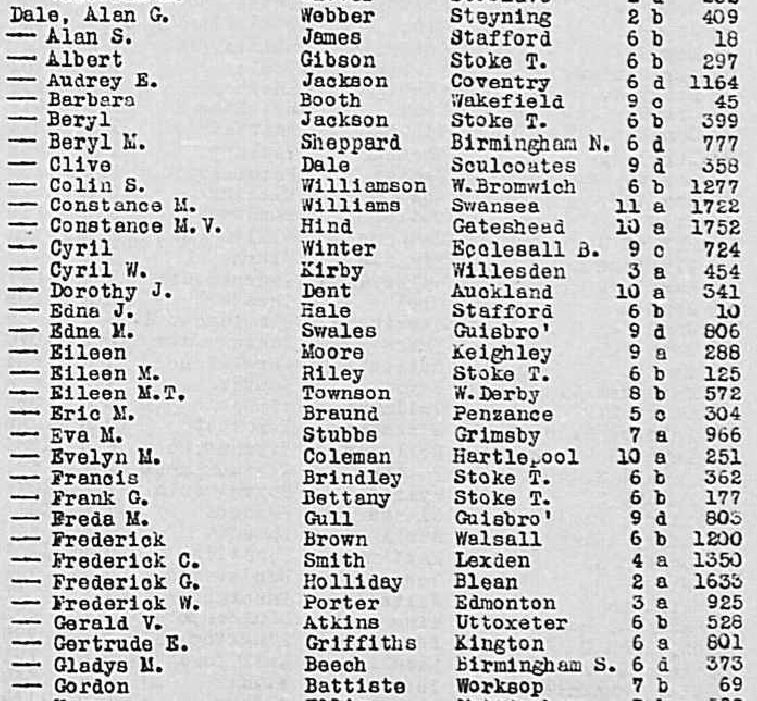 Gordon Dale's birth record, showing his mother's maiden name and district
This goes to show how easy it is to get confused on distant facts, and blur in other facts that might seem truthful. The importance of family tree making is to ensure you have the correct evidence and information that matches up to reality.

As time goes on it is easy to miss-record or add in missing facts, plus it doesn't help when families use the wrong titles for cousins or aunts when they are in fact more distant than that. But clearing up these mysteries is one of the things that makes family history so intriguing, and it's the reason I got involved in genealogy in the first place.