Did you know you can make substantial progress on your family history without having to pay for a single record?
That might sound surprising, but especially if you're just starting out (or haven't yet begun), the internet offers some amazing resources that can jump-start your family tree.
Don't forget, Findmypast is an excellent resource for free genealogy, from our records to our tree: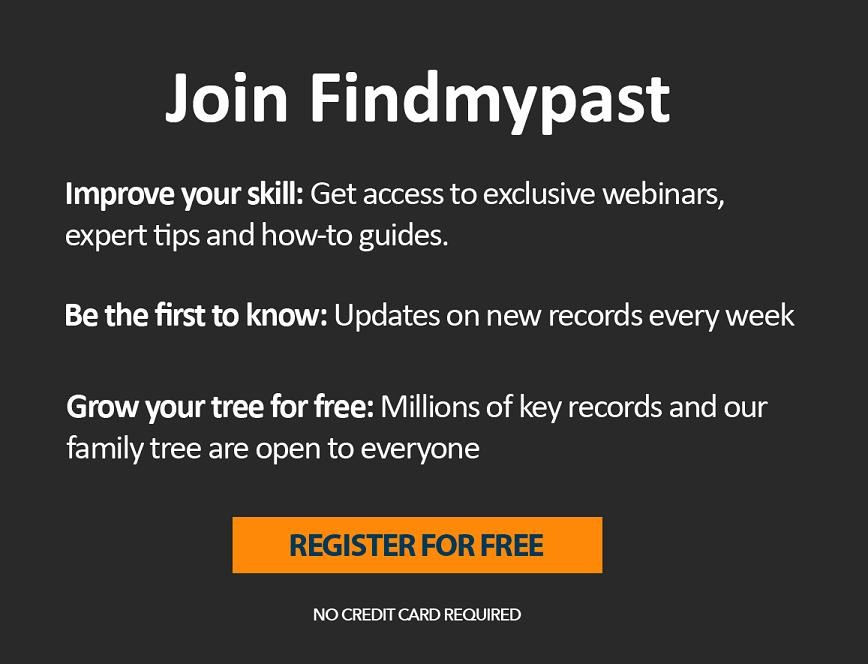 Here are some of our other favorite websites from around the web: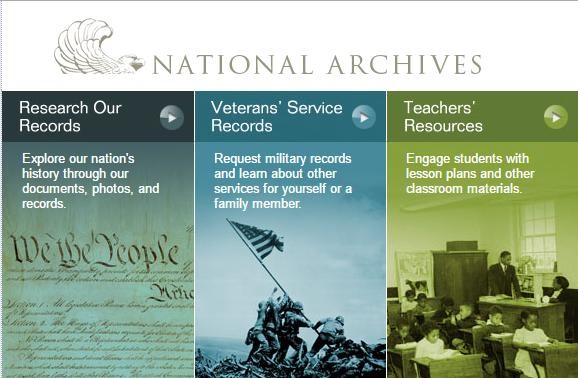 NARA is America's public record keeper. Any record that has historical or genealogical significance that is produced by the Federal Government is preserved by this organization.

Fortunately, many of their holdings are available online and are free to search. There's a wealth of great history preserved, but you'll most likely be interested in their resources for genealogists.
You'll find military records, immigration records, land records and more. There are also research guides and tips for browsing their collections and researching your genealogy in general. To get the most out of NARA's holdings, however, you should consider paying them a visit in person down the road.
Cyndi's List is one of the oldest and most useful genealogy tools on the web – it's essentially the internet's card catalog of genealogical resources on the internet.
Resources on Cyndi's List are sorted into a wide variety of categories – ethnicities, record types, and really any subject related to genealogy. Each category not only contains a directory of the internet's resources but will also point you to useful help content and other related categories.
Don't get too intimidated by the large volume of links – focus on the free stuff section at the beginning.
It's updated nearly every day, so there's always something new. After you've exhausted the resources already listed (if that's even possible), make sure to check the new links section frequently to see what's been recently added.
Get the most out of your free Findmypast account
This amazing project is run by volunteers who want to bring free genealogy resources to as many people as possible. The United States is an enormous country, and since many records are kept and maintained at the county level, this can be a challenge for someone trying to research an area across the country.
This grassroots project provides links and information for free resources at the state and county level – something that would involve tons of searching and frustration if the folks at USGenWeb hadn't organized it all in one place.
Find links to each state's specific GenWeb site, or use their national search engine to search the whole country (you can also use their search engine to search specific states).
FamilySearch is a non-profit dedicated to providing the world with as much access to genealogy records as possible. The site works similarly to many of the paid genealogy websites – you can do a general search, category search, or look through a specific record set.
FamilySearch is constantly putting new records online, thanks in no small part to the many volunteers who participate in transcription drives. For instance, they just completed a landmark collection of Freedmen's Bureau records – if you're into the idea, definitely volunteer!
Make sure to also take advantage of the FamilySearch Wiki – perhaps the most comprehensive informational resource out there for genealogy. It's constantly updated by an amazing community of contributors and contains exhaustive information on methodology, record sets and state and county archives. You can get lost for hours in there.
Jump-start your family history using only US censuses
The Internet Archive is a non-profit website dedicated to preserving the internet's digital material and digitizing as much physical material as they can get their hands on.
The Wayback Machine is a handy tool that allows you to view a snapshot of a website at different points in time. This can be helpful when you encounter a page that is either down or has changed significantly since the last time you viewed it.
There are millions and millions of public domain books and other historical items that will be useful to the genealogist, but of course there are useful free records as well.
Public domain issues of the Periodical Source Index can be found here, as well as other items from the Allen County Public Library, the National Library of Scotland and the Boston Public Library. There is also a large collection of already-written family histories and many other records as well.
Check out their genealogy section to explore the possibilities.
Register - no credit card required
Do more for free