The Great Gatsby: A movie review
...from the past. The lost Great Gatsby silent film.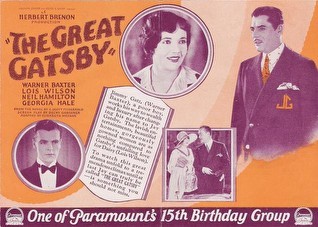 The 1926 lost Great Gatsby film, Paramount Pictures
The Great Gatsby, F. Scott Fitzgerald's magnum opus, has been at the heart of America's literary pride since 1925. Since it's debut, the best-selling novel has been repurposed for every artistic medium possible, sometimes to the chagrin of Fitzgerald's 'purest' fans. While we rush off to the theater to see Baz Luhrmann's  modern adaptation of the original movie play book, perhaps it's good that we look back to opinion's of the past while we formulate our own.
Here is a review from the original lost silent film that could very well have been read by your ancestors who were curious about Hollywood's interpretations of F. Scott's original work. This first ever Great Gatsby film, an adaptation of a stage play version, was released by Paramount Pictures in 1926 and paved the way for three more Gatsby films (1949, 1974 and 2013). This and many other reviews can be found in the collection of newspapers on findmypast.com, an archive of world history from around the globe.
According to wikipedia,
"The film was entrusted to a contract Paramount director, Herbert Brenon who designed the film as lightweight, popular entertainment, playing up the party scenes at Gatsby's mansion and emphasizing their scandalous elements. The film had a running time of 80 minutes, or 7,296 feet. No copies of the film are known to survive."
This article could very well be the most we will ever know about the original Gatsby film.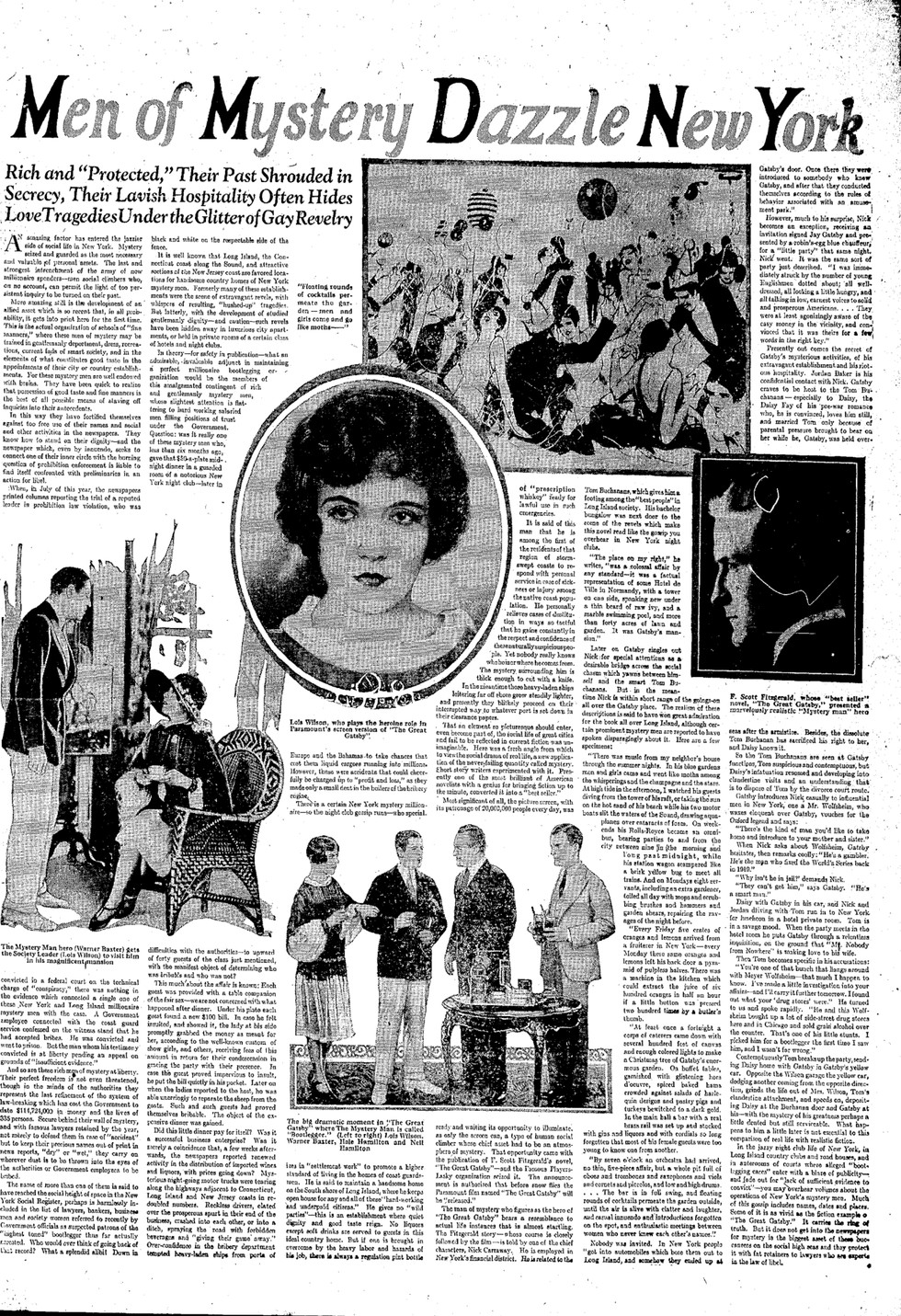 Review of the lost Great Gatsby film; Billings Gazette, Dec. 13 1926