The latest Find My Past TV episodes from season 2
Check out the newest episodes from our UK family history TV show! Remember, you can watch Find My Past TV episodes online for FREE on findmypast.com. Subscribers can view all episodes and registered views can view the most recent episodes.
Register now and start watching!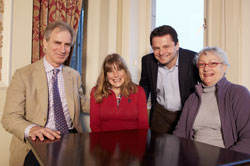 The victory of the Battle of Trafalgar in October 1805 ensured Britain's mastery of the seas over the French and the Spanish for the next 100 years. Our three participants will find out how they are related to the people who helped Admiral Nelson in his defeat of Napoleon's fleet at Trafalgar.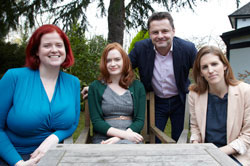 Robert Falcon Scott, Britain's most famous and celebrated explorer, died in March 1912 in the icy wastes of the Antarctic, having failed to become the first man to reach the South Pole. This controversial figure's reputation has recently undergone reassessment and this timely episode looks at his legacy and that of the men who followed him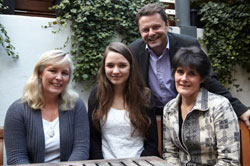 Within a few months of Edward VIII becoming new ruler of a vast empire in 1936, he brought about a constitutional crisis that threatened the future of the British monarchy. He proposed to marry American socialite and divorcee Wallis Simpson. Both Prime Minister Stanley Baldwin and Archbishop of Canterbury Cosmo Lang opposed the marriage as they argued it would compromise Edward's role as head of the Church of England.