The tragic story behind Winter Wonderland
From the confines of his bed in a sanatorium in Philadelphia, Richard (Dick) Smith gazed out the window and longed to walk around in the freshly fallen snow with the others.
Discover your family's story with a free trial
Suffering from tuberculosis, an illness which had plagued him since a child, Dick penned a poem describing all the things he would do when he was well again. He was inspired by the views of people playing in the park across the street from his family home on Church Street, where he'd lived with his mother, brother and two sisters. His father had died when he was a child.

Dick in the 1910 US Census, living with his family on Church Street
Dick showed his poem to a friend, talented vaudeville pianist Felix Bernard, who put the words to music. Winter Wonderland was released in 1934 and sky-rocketed to success.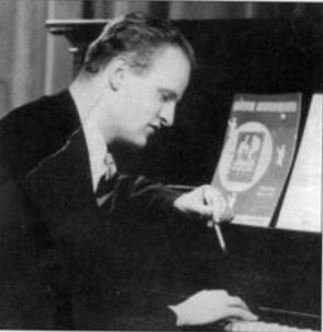 Dick at the pianoWAYNE COUNTY HISTORICAL SOCIETY
To this day the song been covered by over 200 artists, including Bing Crosby, Andrea Bocelli and Dolly Parton. Unfortunately, Dick saw little of this success. He died of his illness just a year after the song's release, the day before his 34th birthday.