The unsinkable Molly Brown: A 'Titanic' Irish heroine
A first-generation immigrant
Historically, an immigrant's life has rarely been easy. A foreigner in the land they've chosen to make their home, the odds pitted against them on so many fronts, it can be arduous enough to make a living, let alone an impact.
Those who manage to do so, to overcome their hurdles and blaze a trail, deserve remembrance and celebration. One such example, the daughter of two Irish parents and an American treasure, is the Titanic's Unsinkable Molly Brown.
Discover all our world records
A heroine on the Titanic
Molly Brown was born Margaret Tobin to Irish Roman Catholic parents John Tobin and Johanna Collins in Missouri on January 18, 1867. She gained worldwide fame and acclaim for her courage upon the sinking of the RMS Titanic, helping others aboard the lifeboats before herself.
After the ship went down she took an oar and persuaded the crew of lifeboat number six to return to search for survivors – against the will of Quartermaster Robert Hitchins.
You can see the original image of Molly's entry on this list of First Class alien passengers.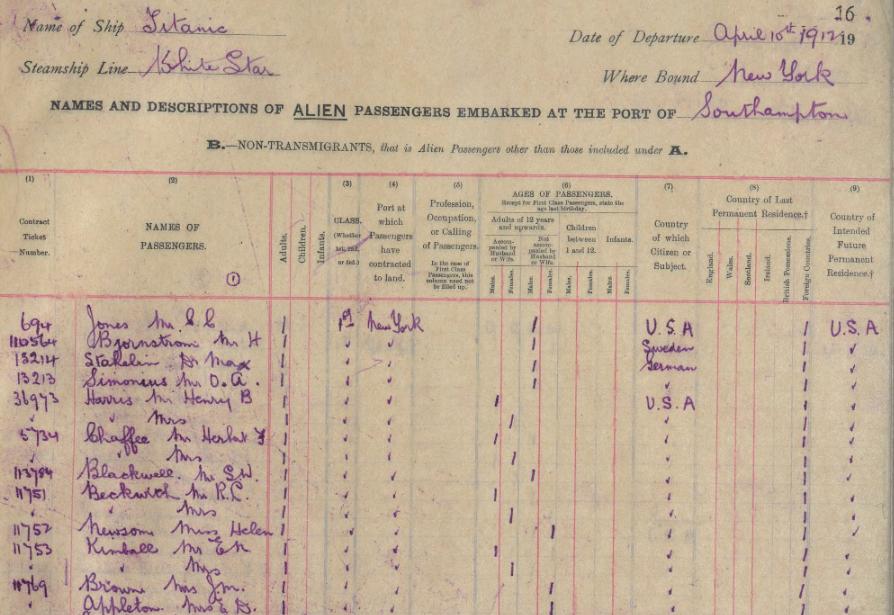 From rags to riches
Though less revered in popular culture, Molly's life before April 15th 1912 was miraculous in its own right.
Born in Missouri to Irish Roman Catholic immigrants John Tobin and Johanna Collins, Molly's first job was in a Colorado department store aged 18. It was in Leadville Colorado where she met her husband to be, James Joseph Brown, who was nicknamed J.J.
Also a first generation Irish immigrant, J.J had nothing to his name. He was enterprising however, and Molly later declared "I'd be better off with a poor man who I loved than with a wealthy one whose money had attracted me".
Molly had made the right call. Working as an engineer, J.J's input proved crucial to the establishment of a substantial ore seam at the Little Jonny Mine. His employers, Ibex Mining Company gave him a seat on the board and 12,500 shares of stock.
An enterprising outlook
Already demonstrating a philanthropic spirit, Molly meanwhile worked in Leadville soup kitchens to assist miners' families.
The Browns had two children (Laurence and Catherine), and moved to Denver, thus expanding their social horizons. Molly joined the Denver Women's Club, which was dedicated to improving women's lives through education and philanthropy, learned French, Italian and German, and co-founded a branch of the Alliance Française.
The couple separated quietly in 1909. They continued to care for each other for the rest of their lives, and according to their agreement J.J supported Molly financially so that she could continue her work.
Read about more historic heroes in our newspapers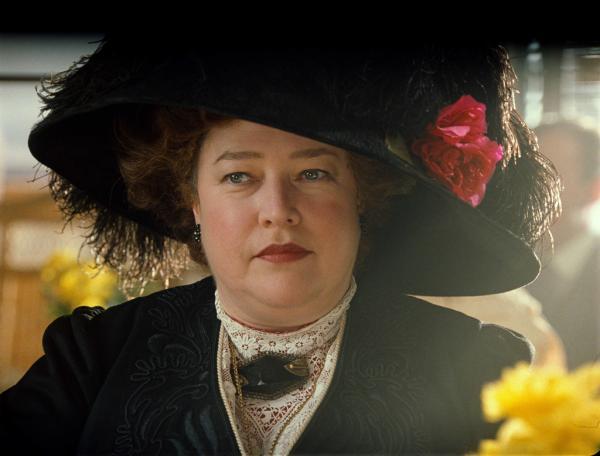 Molly was portrayed by Kathy Bates in the 1997 smash hit Titanic
From juvenile court to the outbreak of war
Molly scarcely missed a beat. Just a year before the Titanic's tragic voyage she was instrumental to the establishment of America's first juvenile court, and devoted her substantial charitable efforts to the aid of destitute children.
In 1914 Molly ran for Senate, but abandoned her campaign when World War One broke out to work with the American Committee for devastated France. She helped the wounded and rebuilt ruined buildings, and was awarded the French Legion of Honour.
Ever eager to try new things, Molly spent the final years of her life as an actress, before her death aged 65 on 26 October 1932.
A discovery around every corner...
Molly is a glorious example of what a generous and courageous nature can achieve. She rose from humble beginnings and made the best life that an immigrant (or anyone) with the tenacity and zeal to chase the American dream could hope for.
There's no end to what you can find in our records once you start digging…
Molly can also be found on findmypast in the US Census, as a small child in Missouri in 1870:
See what else you can discover by exploring findmypast today.