This week in history: The greatest concert of all time, a Christmas truce and Washington's crossing
One of the best things about family history is that it allows us a personal window to the past - we're able to think about amazing historical events and how our family experienced and thought of them.
Take a look at some amazing events from history that occurred this week to relive an event that someone from your family once experienced.
December 21st, 1913: The first crossword puzzle ever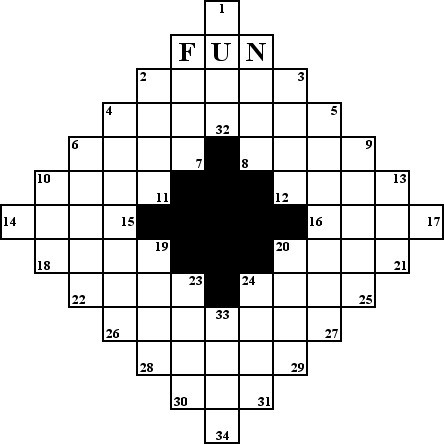 The first crossword puzzle was actually called a "word-cross" - a name that only held for a few weeks before it was changed to "cross-word"New York World, 1913
For the Christmas season in 1913, British-born immigrant Arthur Wynne wanted to wow his fans with a challenging new puzzle. Wynne was working for the New York World at the time, and placed this diamond-shaped "word-cross" puzzle in the massive, 8-page comic section of the publication.
The puzzle was an instant success, and was subsequently printed in the paper every week. Eventually, Wynne settled on a rectangular shape for the puzzle and put strategically placed black boxes throughout the puzzle to separate columns, rows and words. The crossword as it stand today has changed remarkable little.
Take a crack at solving the first ever crossword puzzle.
December 22nd, 1808: The greatest concert of all-time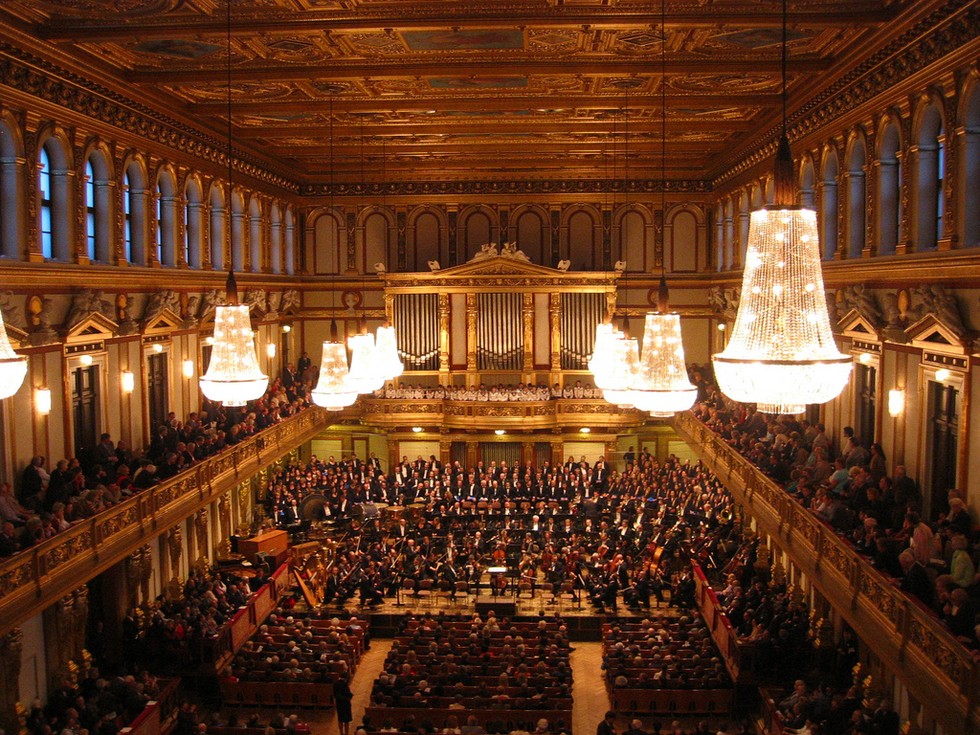 The modern interior of the Theater an der Wien, the sight of Beethoven's unbelievable 1808 concert. He also lived in this theater in 1803 and 1804, writing some of this most famous works here.
You might be a little surprised to hear someone describe an 1808 performance as the greatest concert of all-time, but Ludwig van Beethoven's 1808 concert in Vienna was truly legendary.
The four hour show, held at the Theater an der Wien in Vienna featured the public premiers of Beethoven's Fifth and Sixth Symphonies. Both are considered masterpieces, but Beethoven's 5th is particularly recognizable to the modern ear. Imagine being one of the first people to hear these notes:
But it didn't end there - Beethoven's Fourth Piano Concerto was also performed by none other than Beethoven himself. He also played the piano part to Choral Fantasy, a piece he had just written and one that musical historians consider an early version of his famous 9th symphony (Ode to Joy).
Given that the set list included the debut of pieces that would affect the musical world for centuries, and the fact that Beethoven himself took the stage, we can enthusiastically declare this as the greatest concert of all time.
December 24-25th 1919: The Christmas Truce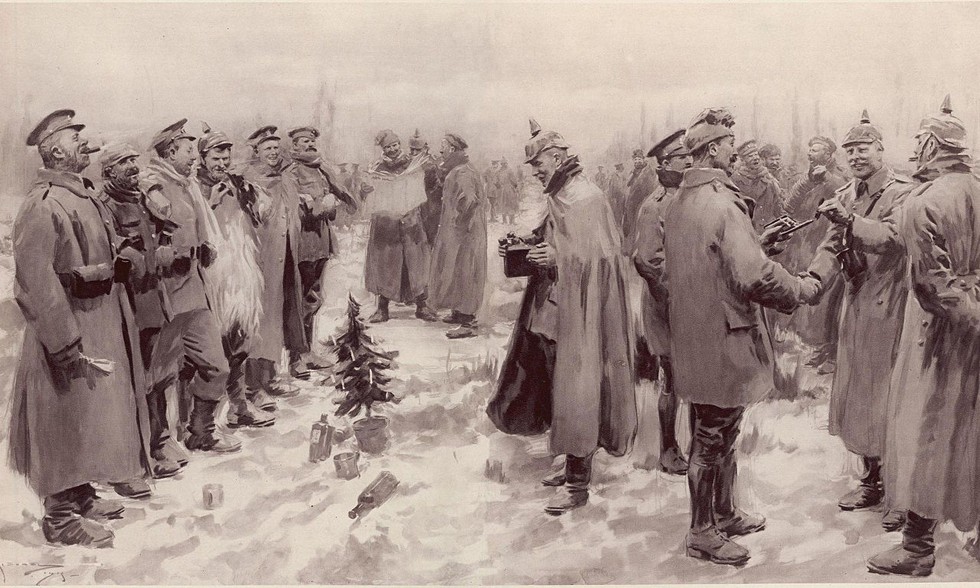 An illustrated depiction of the Christmas true of 1914. As the war raged on, military leadership warned against fraternization with the enemy, and eventually sides became so bitter that they weren't amenable to any kind of truce whatsoever. The Illustrated London News, January 9th 1915
As Christmas approached on the Western Front of World War I in 1914, both British and German soldiers began crossing trench-lines to exchange seasonal greetings. In many areas, soldiers from both sides met in no man's land on Christmas Eve and Christmas Day, some even exchanging gifts and food.
Soldiers who had died in no man's land were buried in joint ceremonies and many prisoner exchanges were negotiated. The most touching events included friendly soccer games and even Christmas carol singing. The most well-known carol that both sides knew was Silent Night, which was originally a German song, Stille Nacht.
Unfortunately, the true was never again repeated to the same extent - commanders on both sides warned against it in 1915, and by 1916 the two sides were so bitter that singing carols with the enemy was the last thing they wanted to do on Christmas. Interestingly, this wasn't the first (nor the last) time that two sides engaged in a Christmas truce. The first ever Christmas truce occurred over a century earlier.
December 25-26th, 1776: Washington Crosses the Delaware River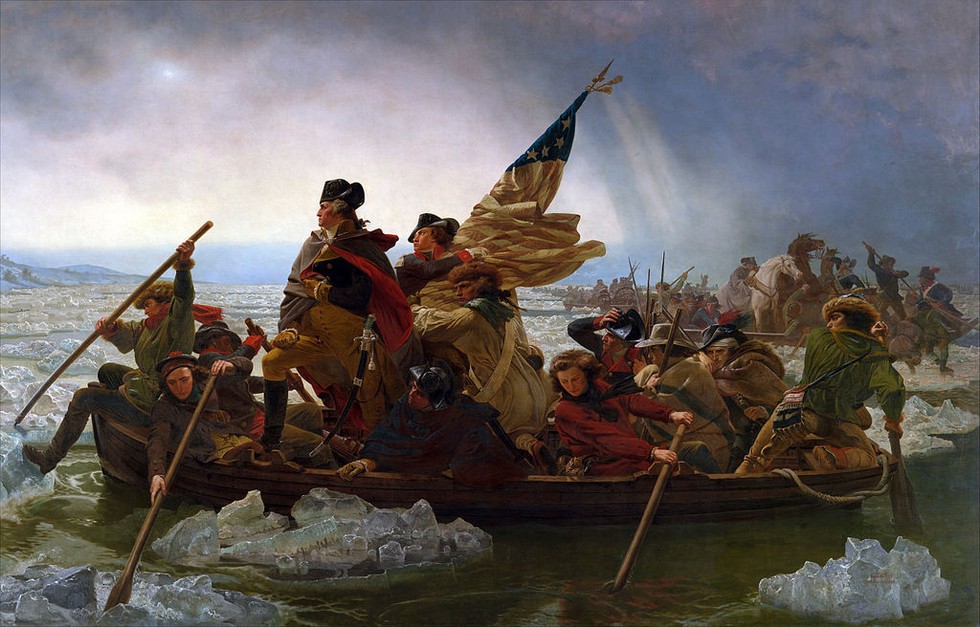 Washington Crossing the Delaware, Emmanuel Leutze (1851)
Things were not looking good for America on Christmas Eve of 1776. George Washington had a Continental Army force of between 4,000 and 6,000 men camped near McKonkey's Ferry in New Jersey. Nearly 2,000 of his soldiers were not fit for duty, and many more had only just barely been convinced to re-enlist in the army before Christmas (most wanted to return home). The Continental Army had also suffered several losses in a row, and the British had just captured New York.
Though morale was at an all-time low, Washington decided to make a bold move to turn the tide of the war. He aimed to attack a German Hessian garrison across the Delaware River in Trenton, New Jersey. Under the cover of darkness on December 25th, Washington led his force through rain, sleet and snow across an icy Delaware River.
Washington had commanded two subordinates of his, Brigadier General James Ewing and Lieutenant Colonel John Cadwalader, to conduct additional crossings at different locations. Both of those commanders gave up, but Washington successfully led his forces across the river. The subsequent attack took the Germans entirely by surprise - only 3 Americans lost their lives, while 1,000 Hessians and countless materiel were captured.