Top 10 Strangest Headlines from British Newspaper History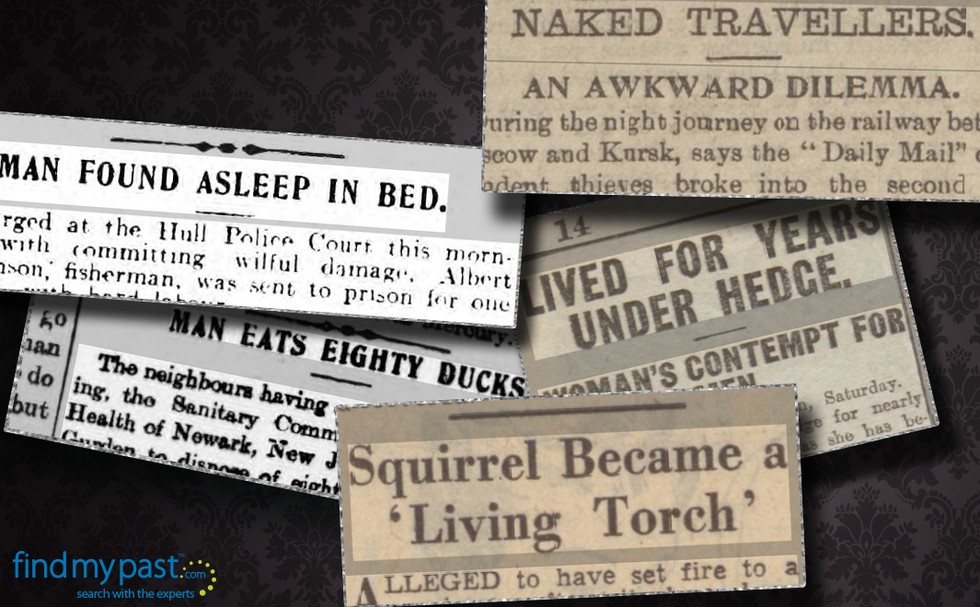 Ever participate in – or even hear about – 'A Pigeon Eating Wager'? Odds are, most likely not, but that is just one of the strange headlines you can read about in the collection of British newspapers on findmypast.com.
Through an exclusive partnership with the British Library, brightsolid is digitizing 50 million pages of British newspapers, from 1700 to 1950, over the next 10 years. Prior to this project researchers would need to visit London, search the archives and read the text to find what they wanted. Now people can search 12 billion words in seconds.
Out of more than 65 million articles, findmypast.com has selected the top ten strangest stories form the past, dating back to 1838. A feat of technology and historical preservation, the British Newspapers are also a unique look at local culture, the way news was reported and linguistics.
TOP TEN Strangest Headlines from the British newspapers*:
*Subscribers can view these articles. Not a subscriber? View them for free with a 14-day FREE trial