Upcoming event: HSP Family History Days, March 18th and 19th
Don't miss out on a great chance to improve your genealogy skills at one of the Mid-Atlantic's largest genealogy events.
March 18th and 19th are Family History Days at the Historical Society of Pennsylvania (HSP).

Professional genealogists from around the world will be giving fascinating presentations and hosting can't-miss workshops that will take your research to the next level.
Whether you want to learn about DNA, identifying old photos, cutting-edge research techniques, or Pennsylvania genealogy tips, there will be a workshop for you. Make sure to see the full schedule so you can plan accordingly!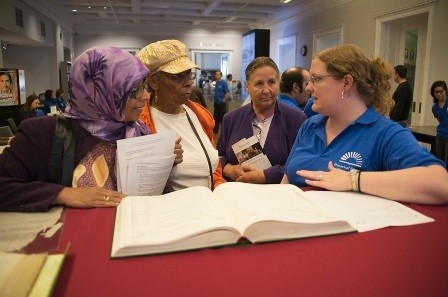 This is a fantastic opportunity for a beginner - if you're wondering where to start, you'll leave this two day event with some amazing new skills and a plan for action.

Expert researchers will also find this event impossible to miss - some of the preeminent minds in genealogy will be there and available to learn from and interact with.
Line up of experts
David Rencher: Certified Genealogist®, Chief Genealogical Officer for FamilySearch and vice-president of the International Society for British Genealogy and Family History
Maureen Taylor: The Photo Detective, an internationally recognized expert on historic photograph identification, photo preservation, and family history research.

James Beidler: author of The Family Tree German Genealogy Guide and "Roots & Branches" columnist.

Jen Baldwin: Data Licensing Manager, North America for Findmypast and Western US genealogy expert
Blaine Bettinger: founder of The Genetic Genealogist and author of I Have the Results of My Genetic Genealogy Test, Now What?
Sandra Hewlett: Certified Genealogist®, professional genealogist and and current board member of the Historical Society of Pennsylvania.
Hosted at the Historical Society of Pennsylvania, one of the nations preeminent repositiroes of genealogical material, attendees will have the chance to:

Learn about new techniques and tools
Meet fellow family historians
Interact with representatives from genealogical organizations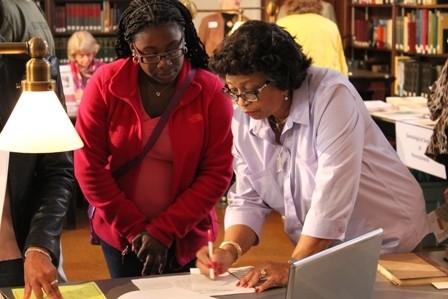 How to sign up

Tickets for individual days (either March 18th or 19th) are $75 for HSP & Genealogical Society of Pennsylvania (GSP) members and $100 for nonmembers
Tickets for both days are $130 for HSP & GSP members, $195 for nonmembers (includes 1-year membership to HSP)
Purchase tickets or visit the Historical Society of Pennsylvania on the web for more details.
We hop to see you there!