US icons in the World War One Draft Cards: Buster Keaton
Starting in 1917, more than 24 million Americans, nearly 98 per cent of the population under the age of 46, registered for the draft.
Our World War One draft card collection on findmypast represents a quarter of the U.S. population at the time, and includes some of the country's most famous sons. These include presidents, actors, writers, gangsters, and so many more who found fame after surviving the greatest conflict of their time.
To illustrate the wonderful detail the draft cards can provide on your ancestors, we thought we'd take as our example one of the most famous characters from popular culture ever.
Subscribe to explore our historic records
He's been called the best actor-director in the history of film. From his early start in vaudeville, with his family's travelling show (partnered with Harry Houdini), Buster Keaton stood out for his unique performance style and artistic skill. Orson Welles called his The General "The greatest comedy ever made, the greatest Civil War film ever made, and perhaps the greatest film ever made".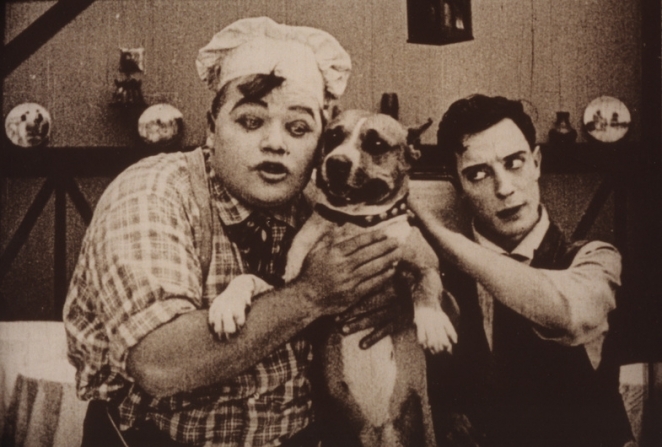 Yet in 1917, along with 24 million others, Buster, born [and recorded on his draft card as] Joseph F Keaton, was called to serve his country. He'd just made his first short comedy film, The Butcher boy alongside Fatty Arbuckle, and his residence on the card is listed as New York, where he'd shot the movie.
Explore World War One draft registration cards
Buster Keaton's original draft card, which you can see below, shows his full name, home address (New York City no 116), birthdate (4 October 1895), occupation (motion picture performer), where he was employed, his marital status (single), his build (medium height, slender), features (brown eyes and hair), and carries his signature.
Keaton served in France as part of the 40th Infantry Division. He was lucky in that the only physical souvenir he took away from the war was an ear infection which permanently damaged his hearing.
The US World War One draft cards are an invaluable resource, and provide fascinating detail on the vast numbers of men who served. Start exploring now, and see whether you can discover any of your family among their number.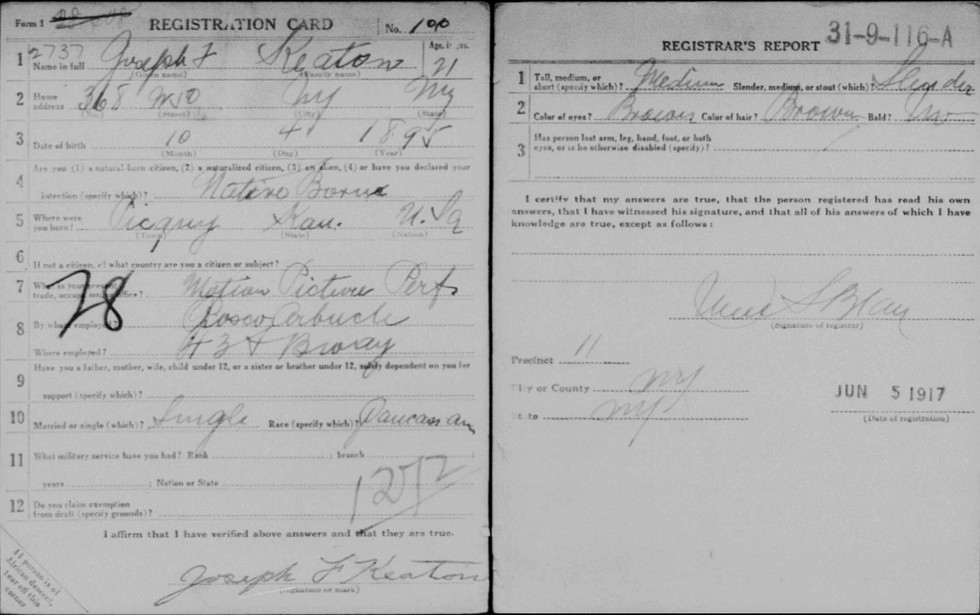 Buster Keaton's original World War One draft card, available to view on findmypast